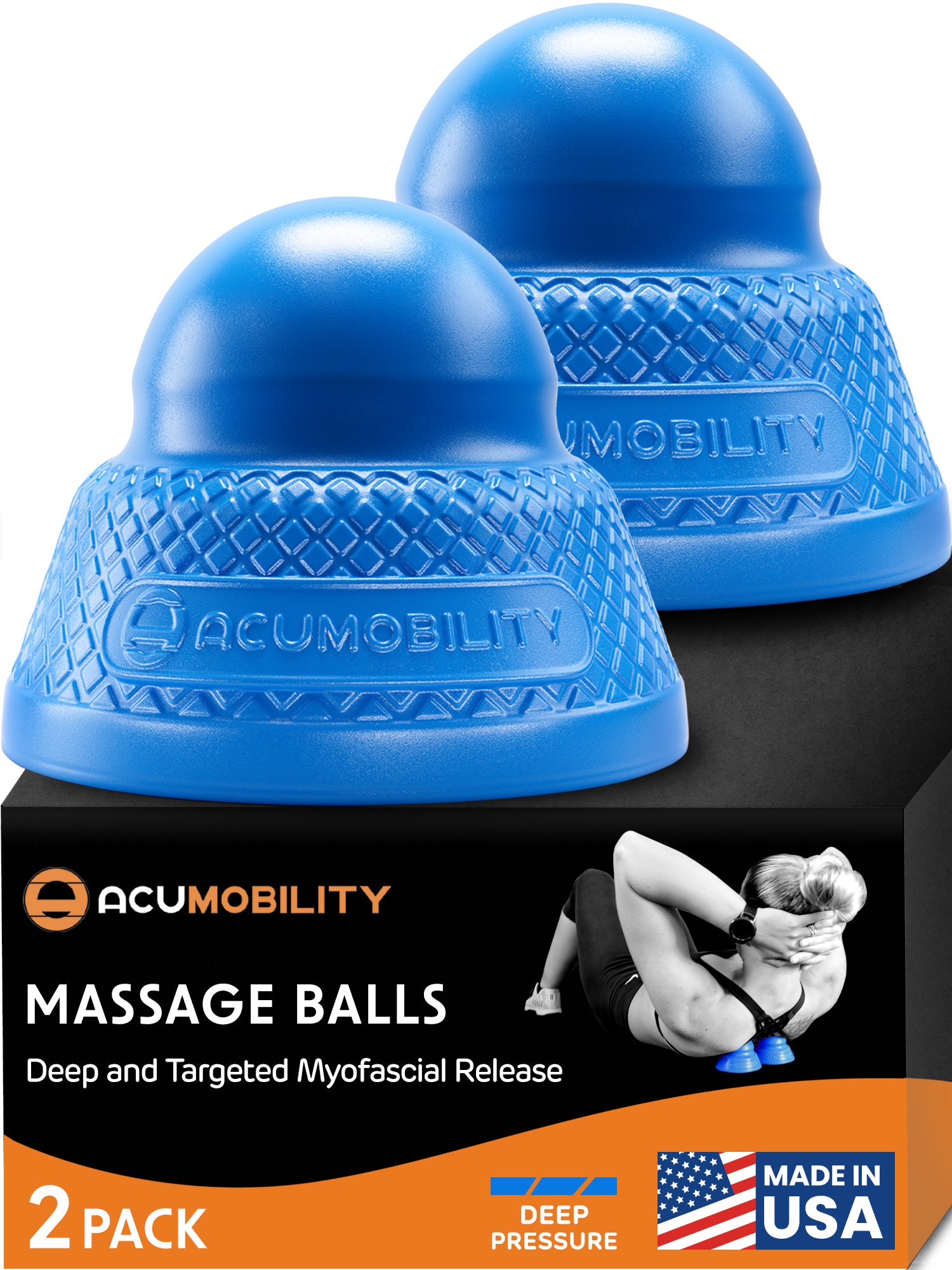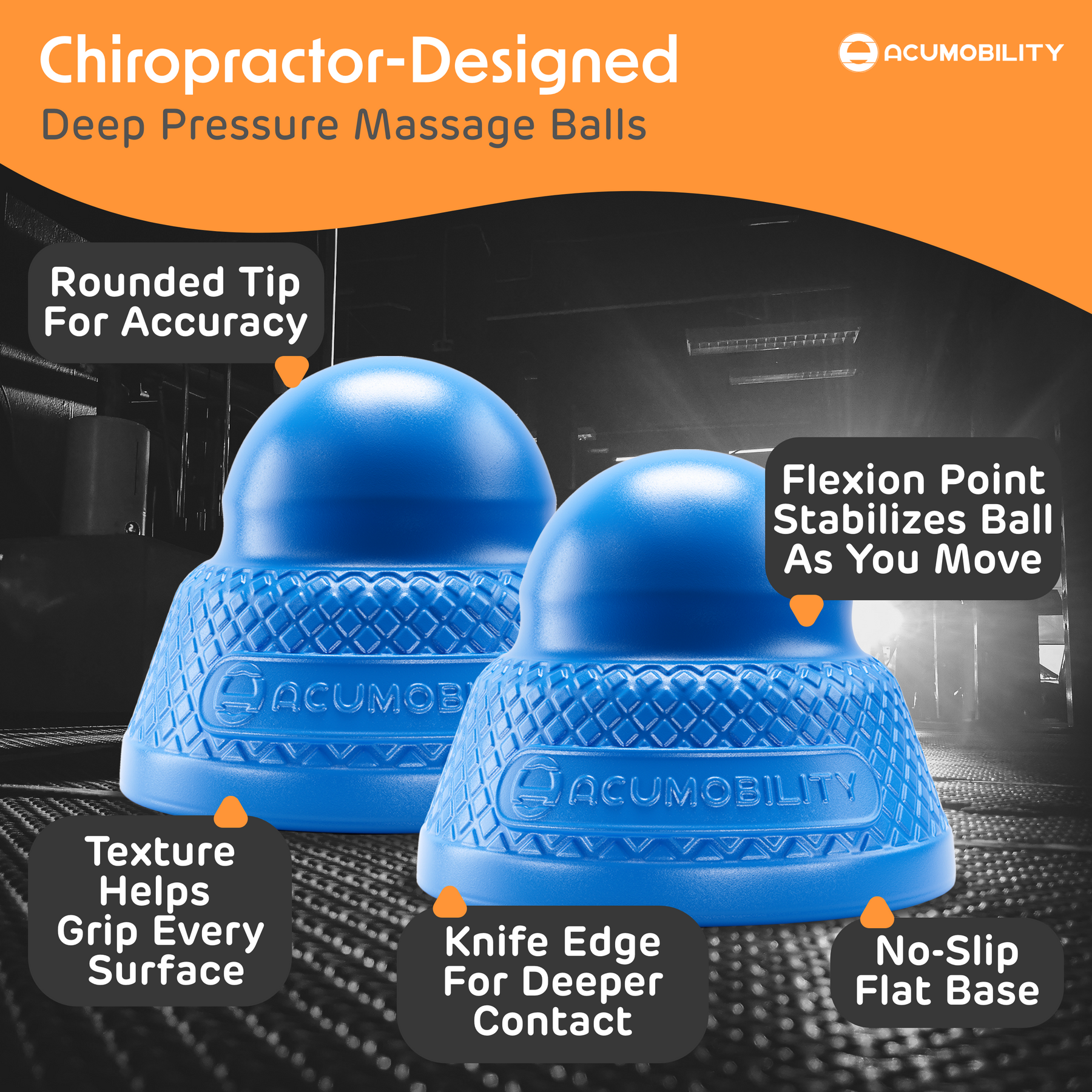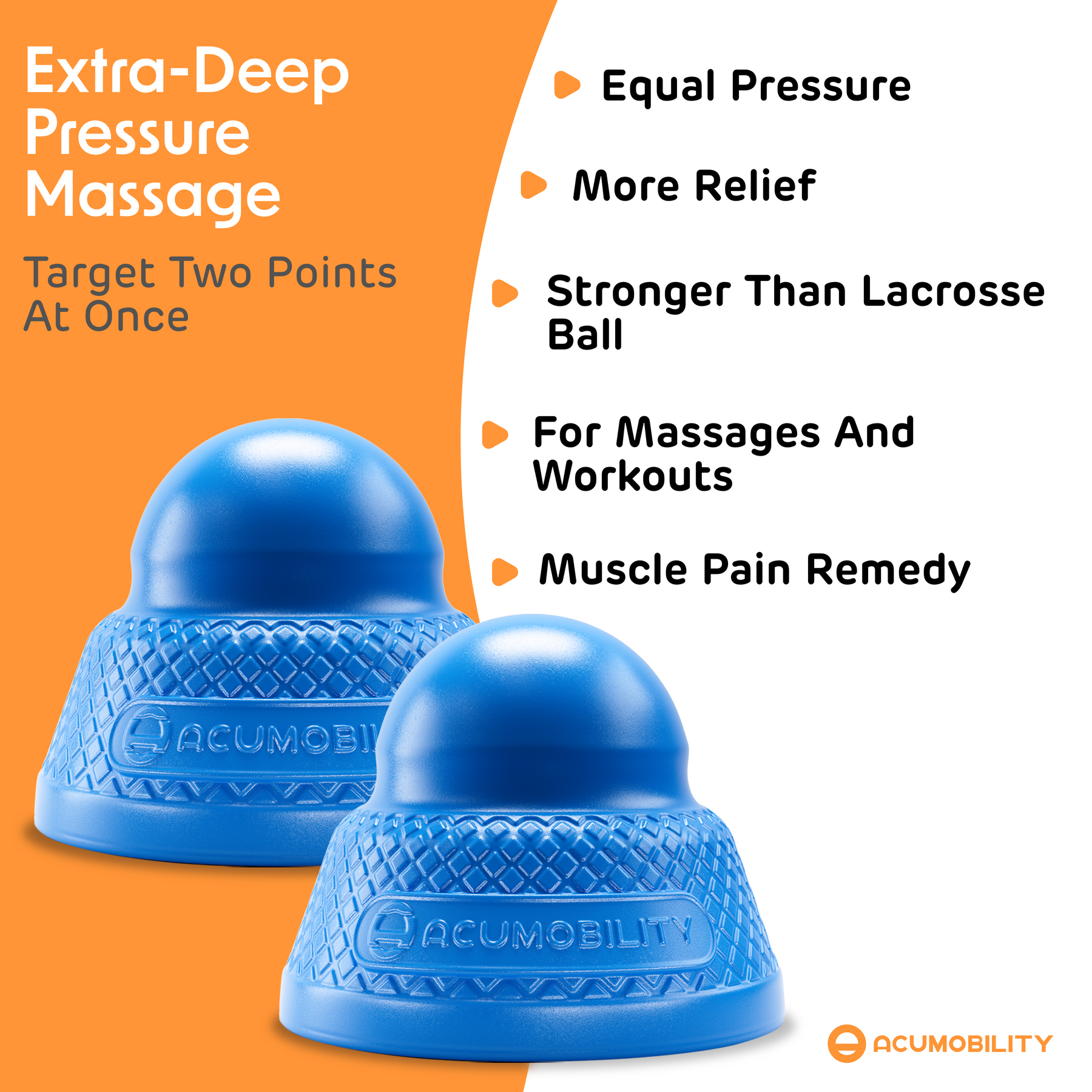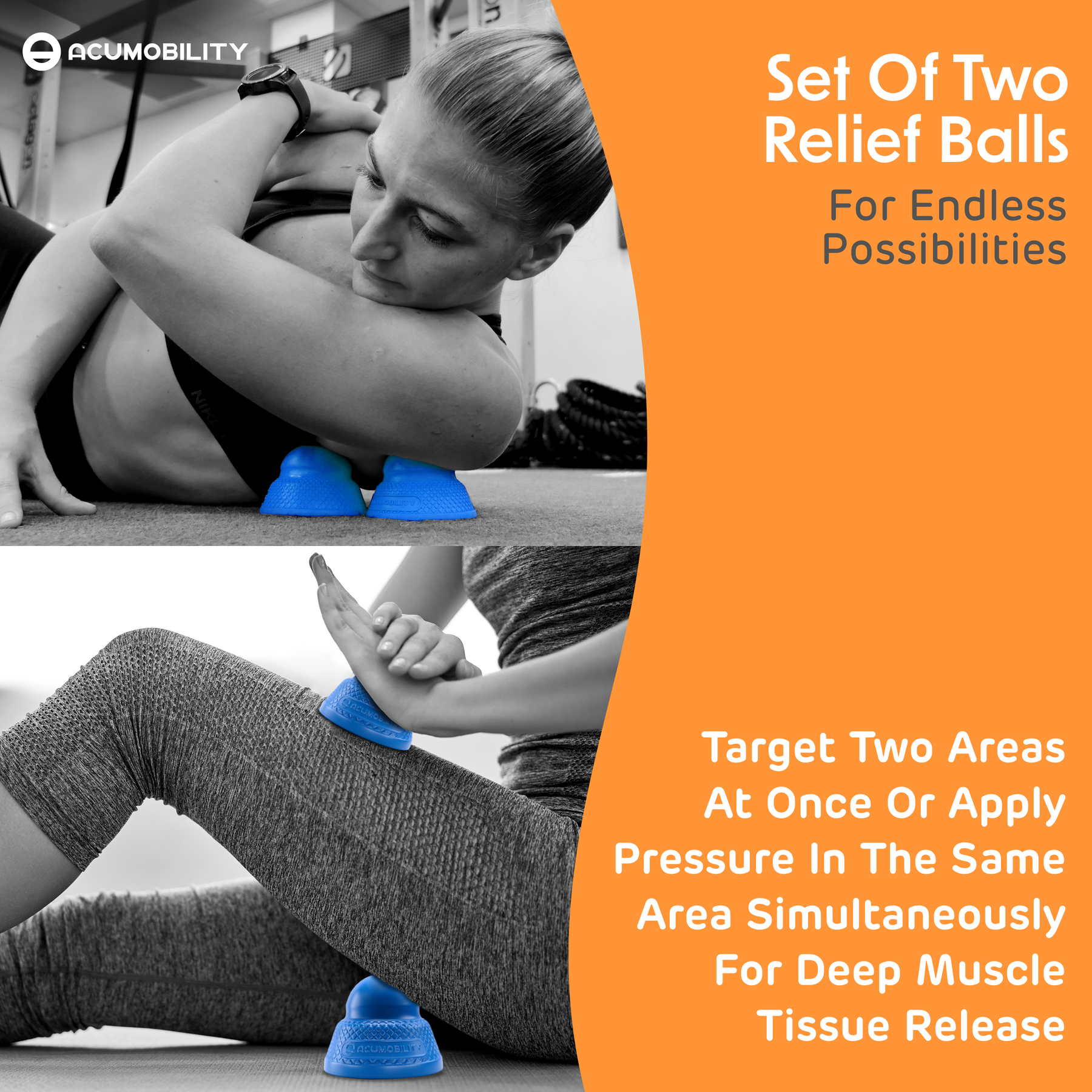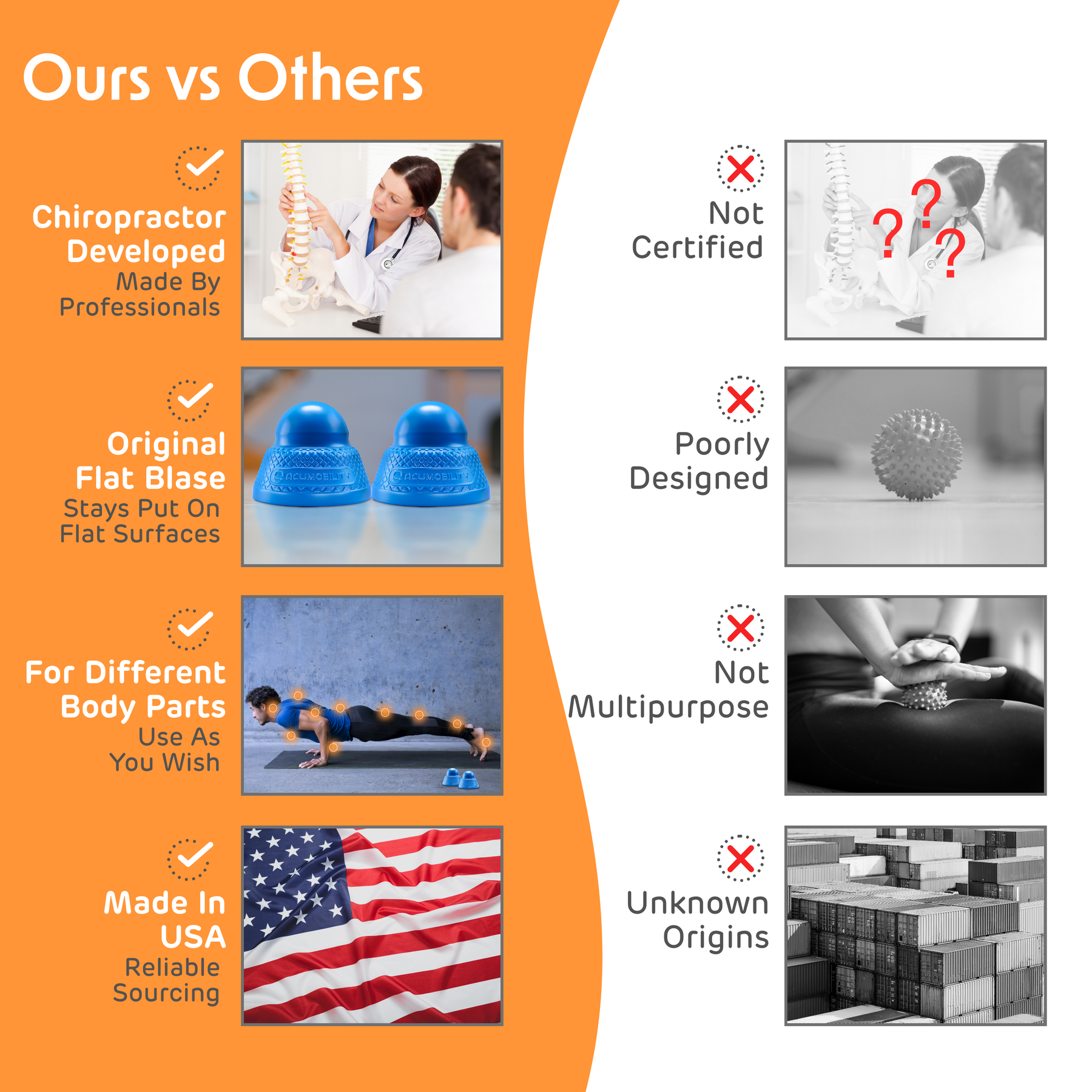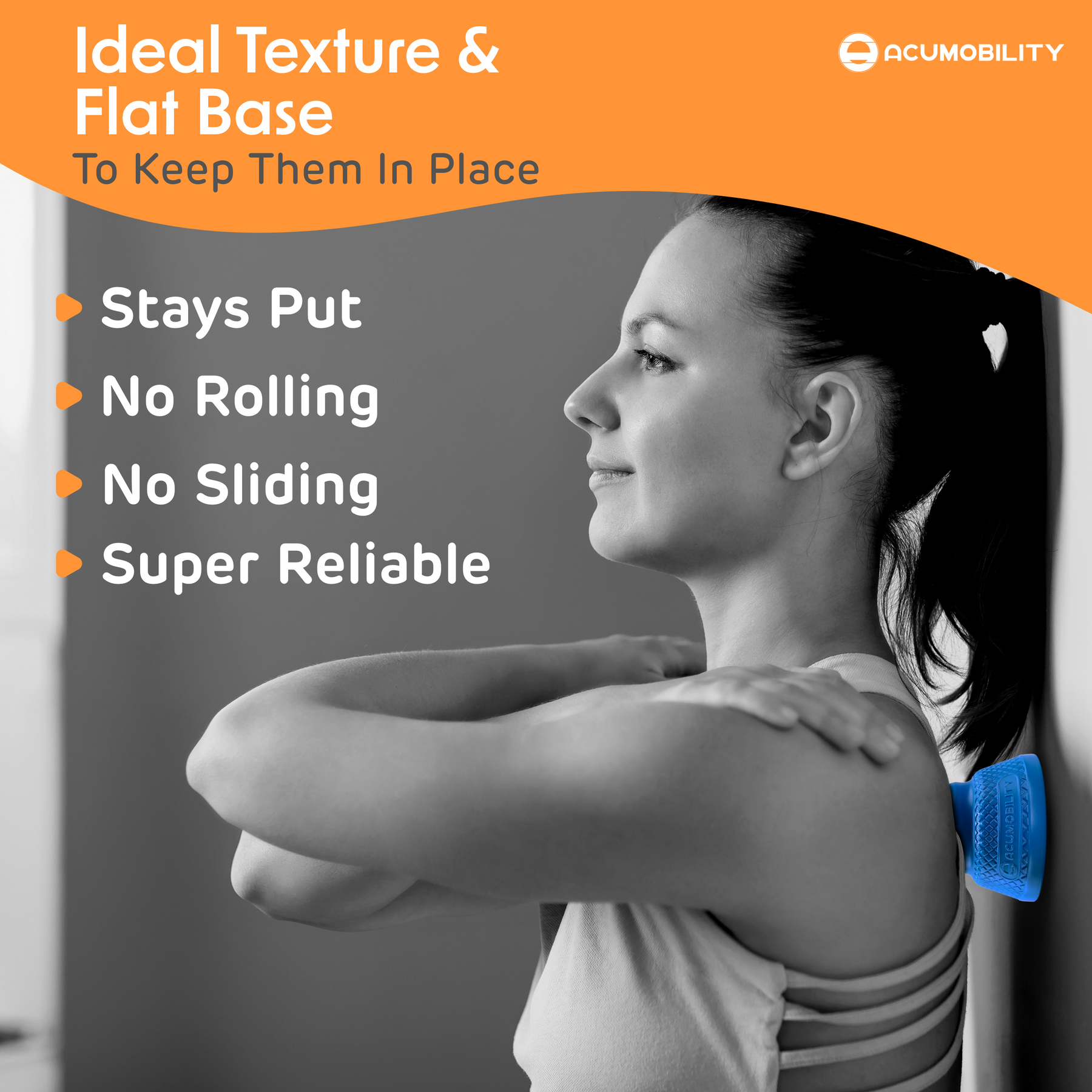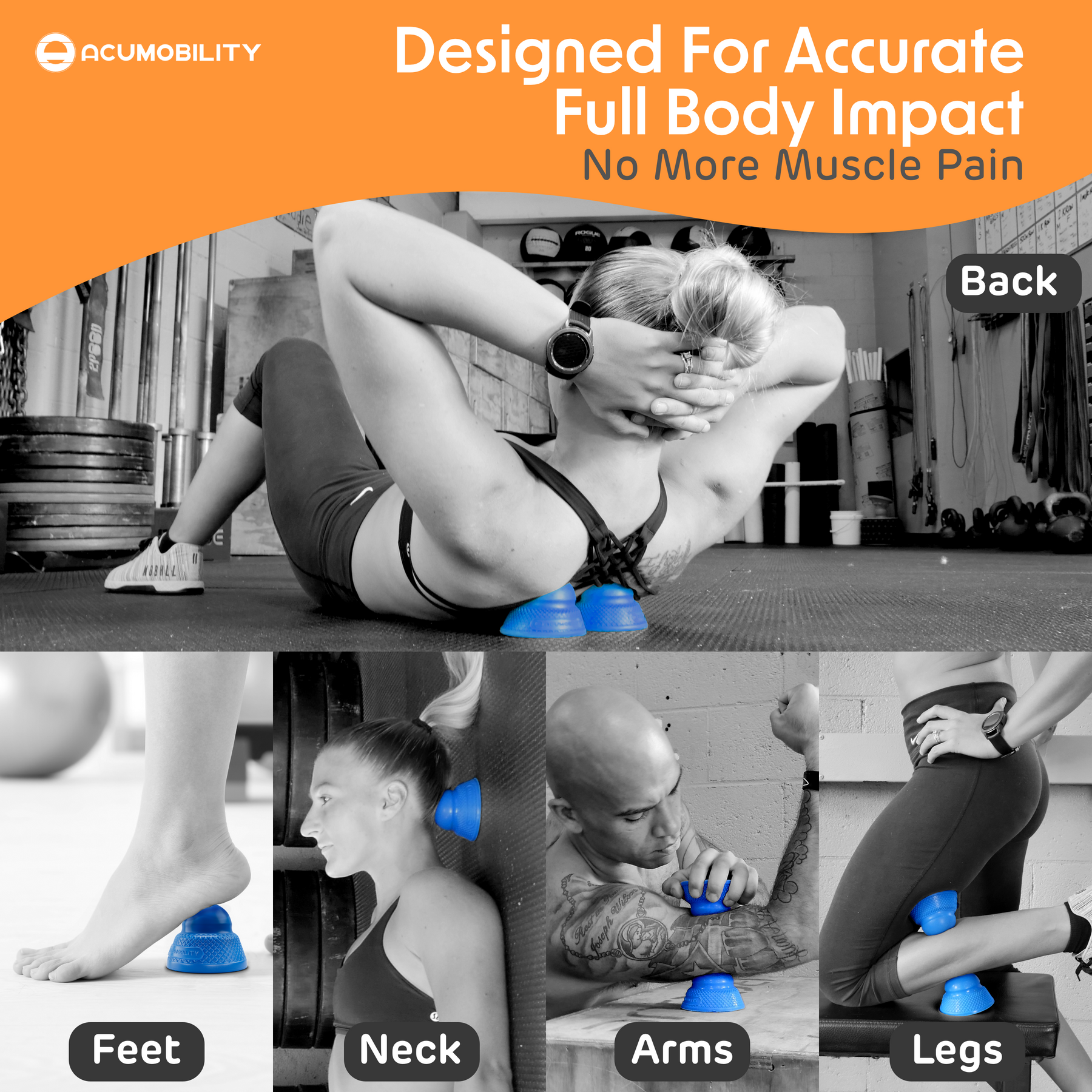 Acumobility Ball - Level 2 (2-pack)
Flat-Base Trigger Point Ball - Unlike other massage balls for back, this deep massage myofascial release tool has a flat base to stay in place. With the firmness of a lacrosse ball, use our blue roller ball massager for advanced deep tissue release!
Chiropractor Designed Therapy Ball - Our trigger point balls are specially designed by chiropractors to help you deal with tight muscles on any part of your body! Use these lacrosse balls as yoga balls, a foot massage ball, and more.
Easy to Use & Travel-Friendly - Use these massage ball rollers on-the-go! Place them under your feet or lean your back into them as you're sitting down. The compact and non-slip design make them a travel essential.
Great Gift For Fitness Lovers - A great gift for athletes and fitness enthusiasts, this physical therapy ball offers everything you ever wanted in a massage roller ball and more. Improve mobility and flexibility and stay active!