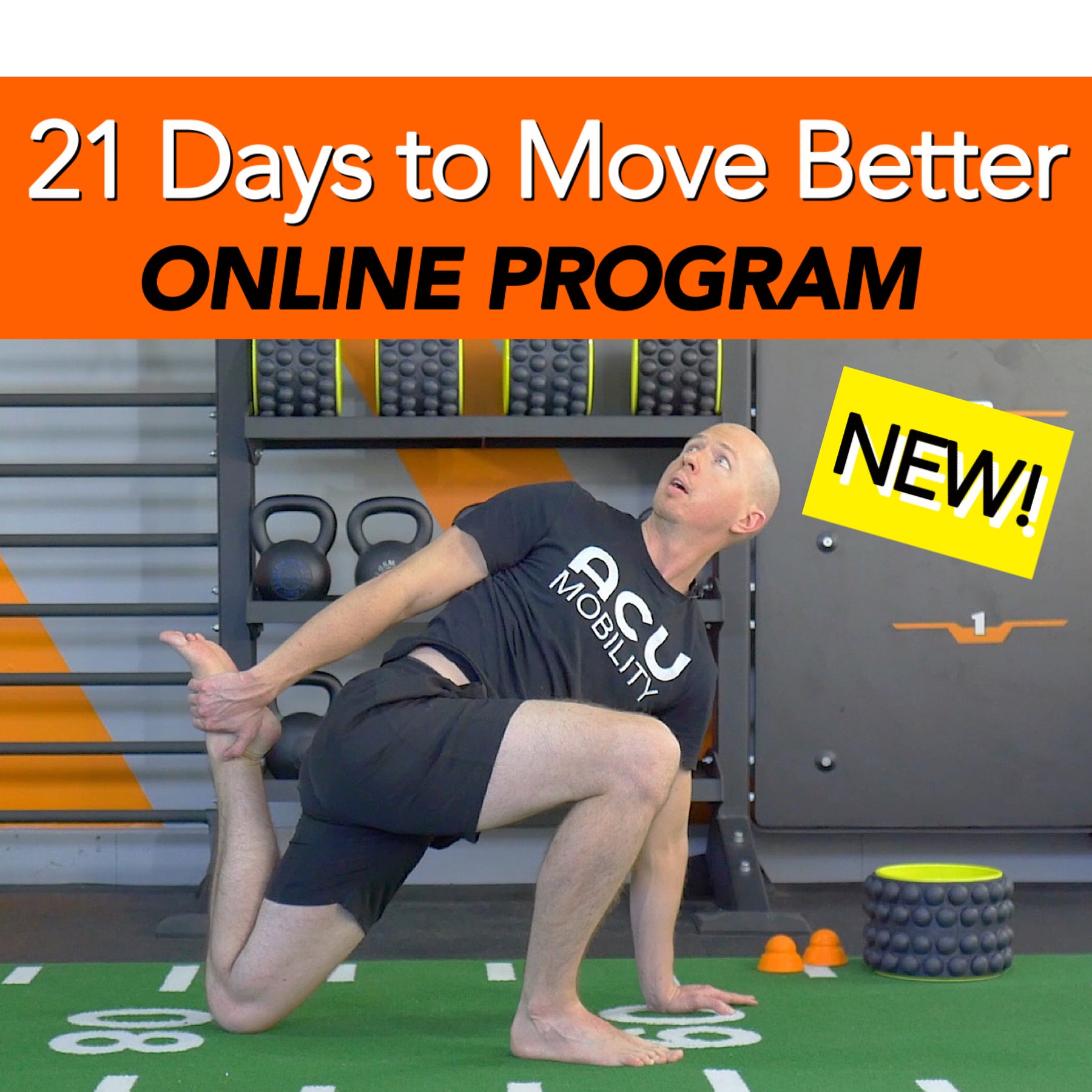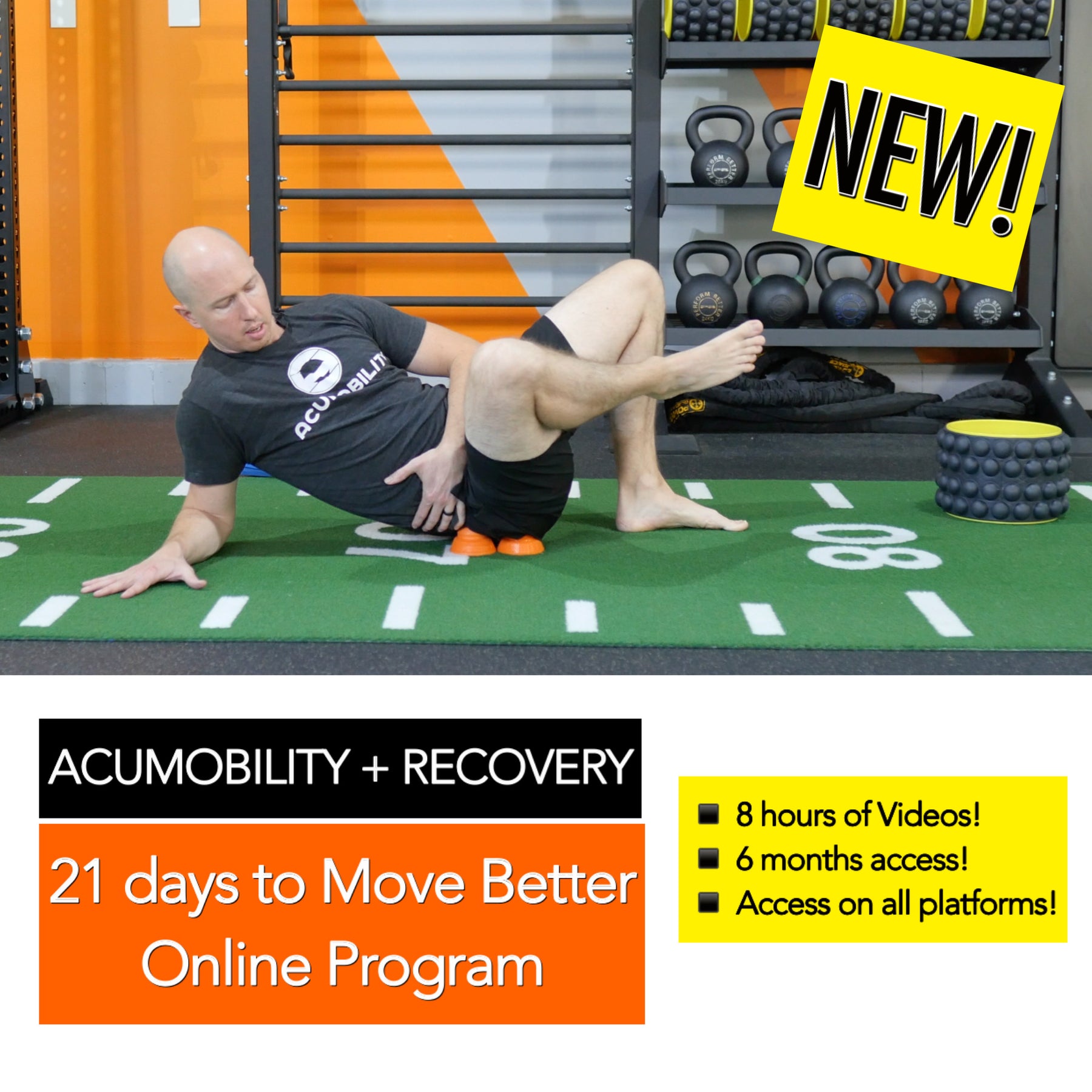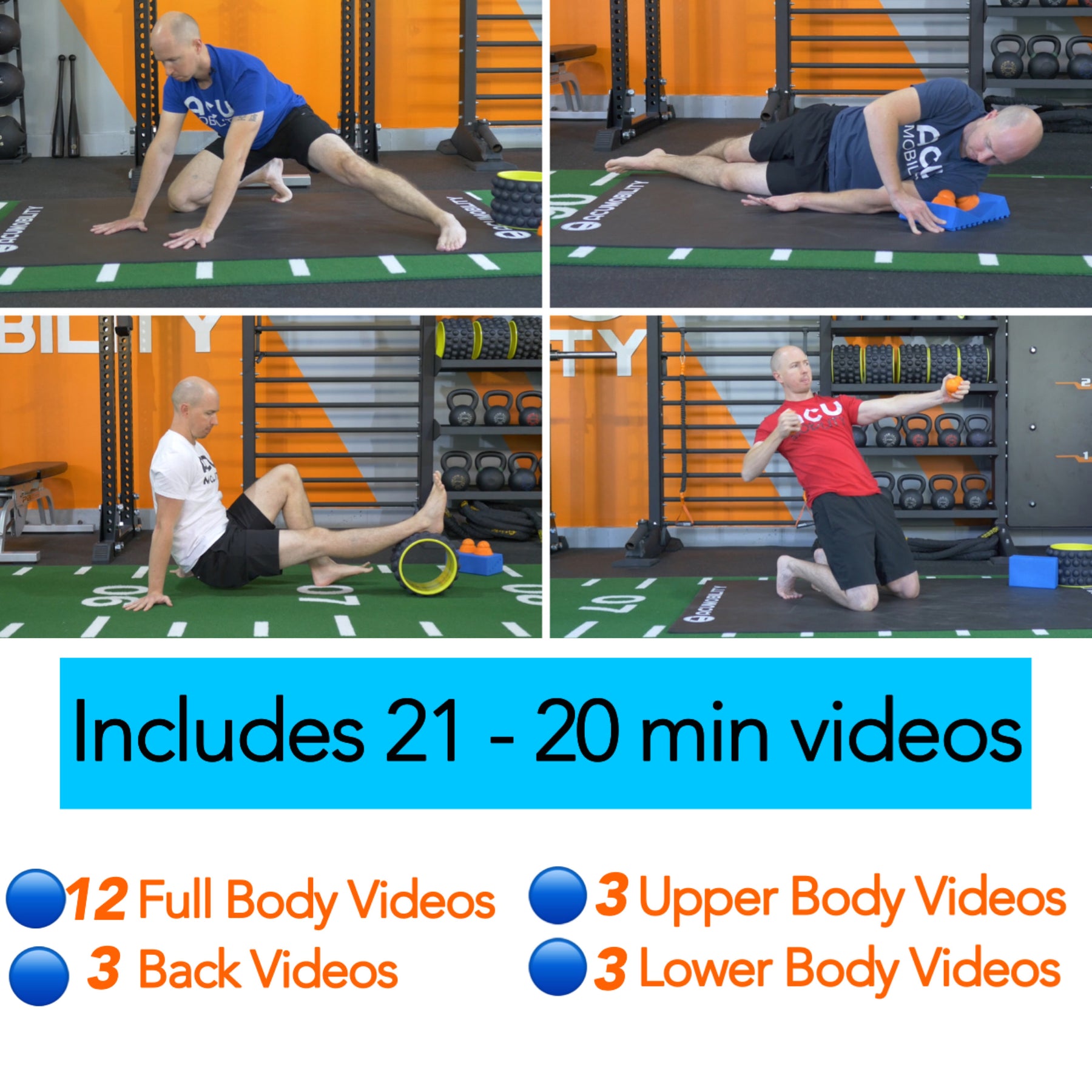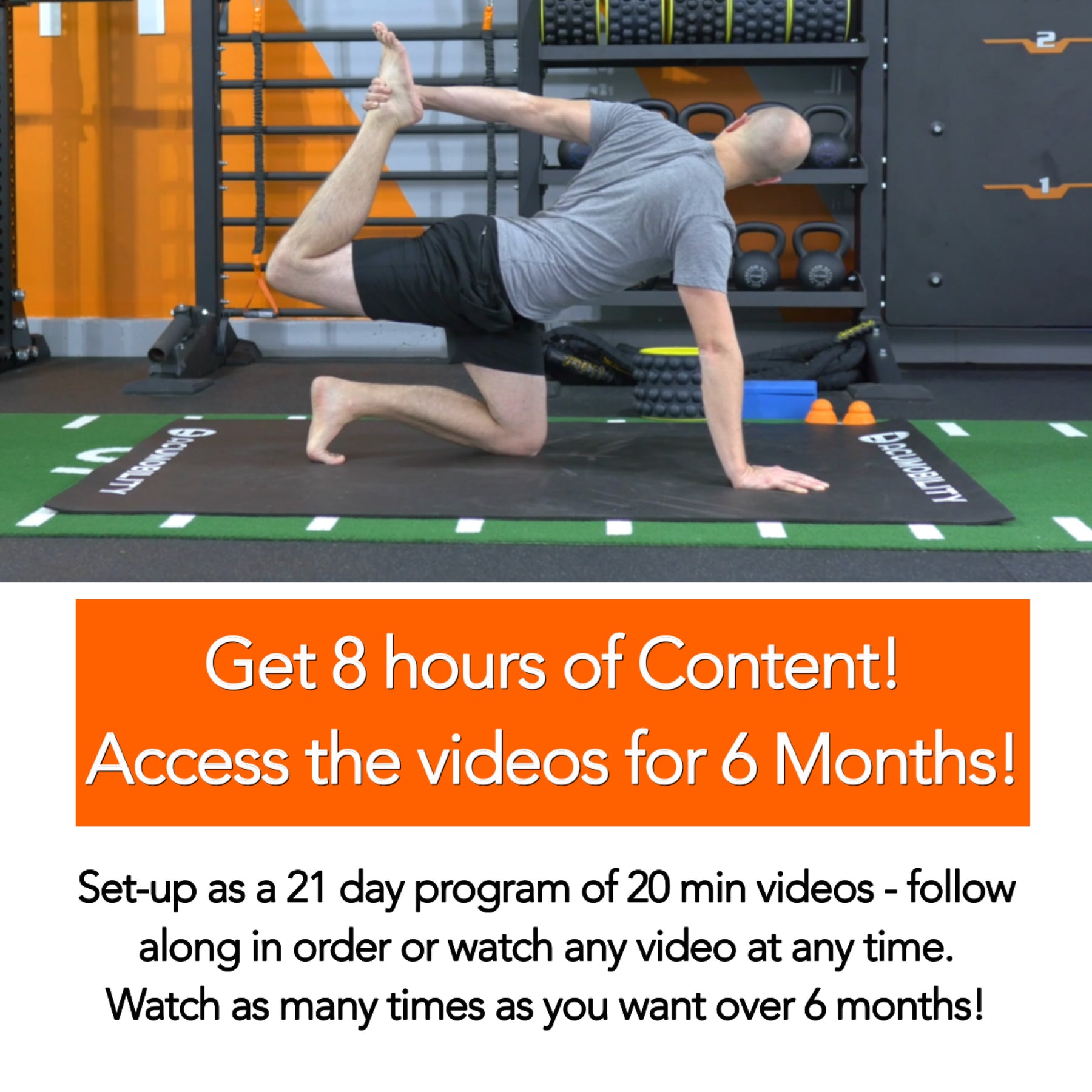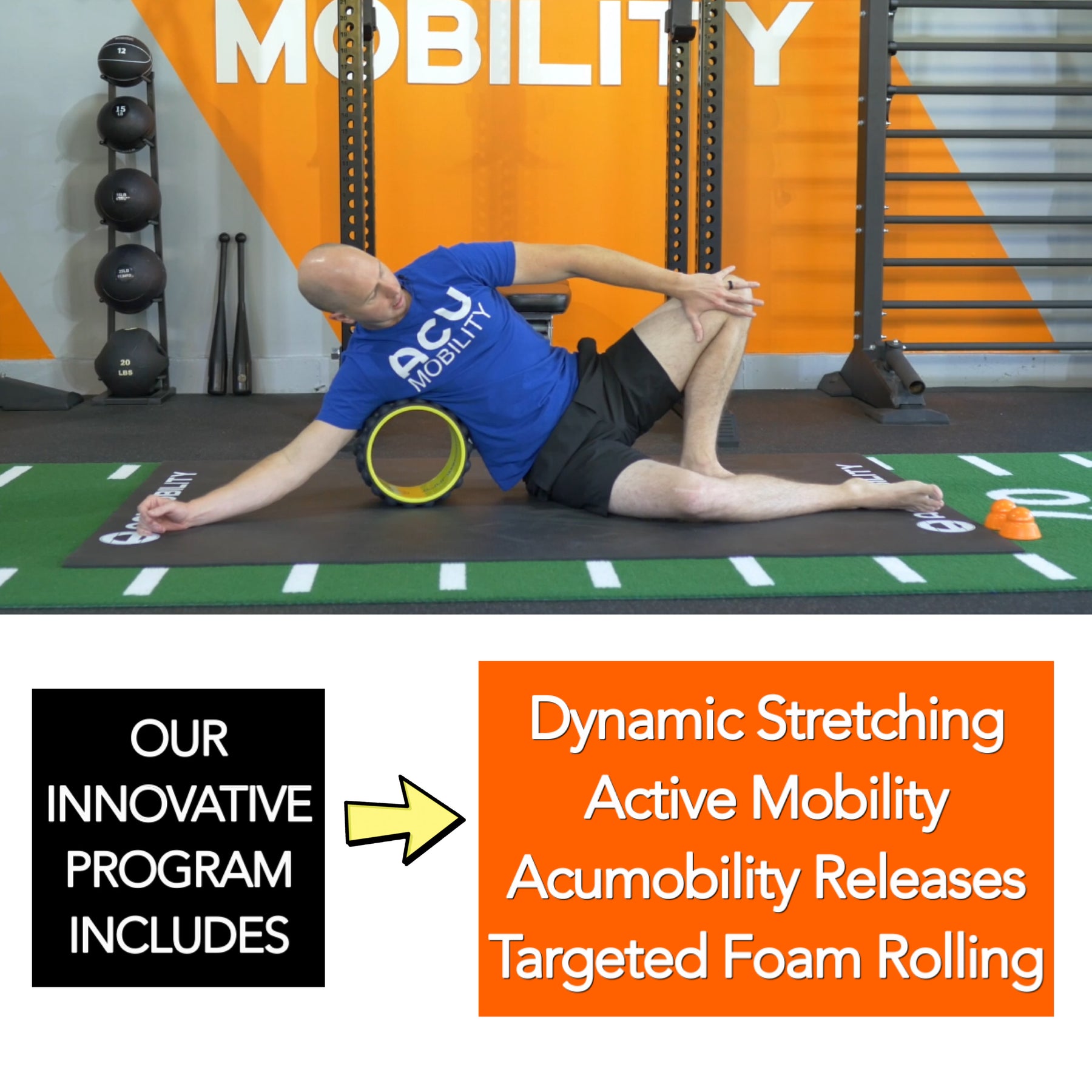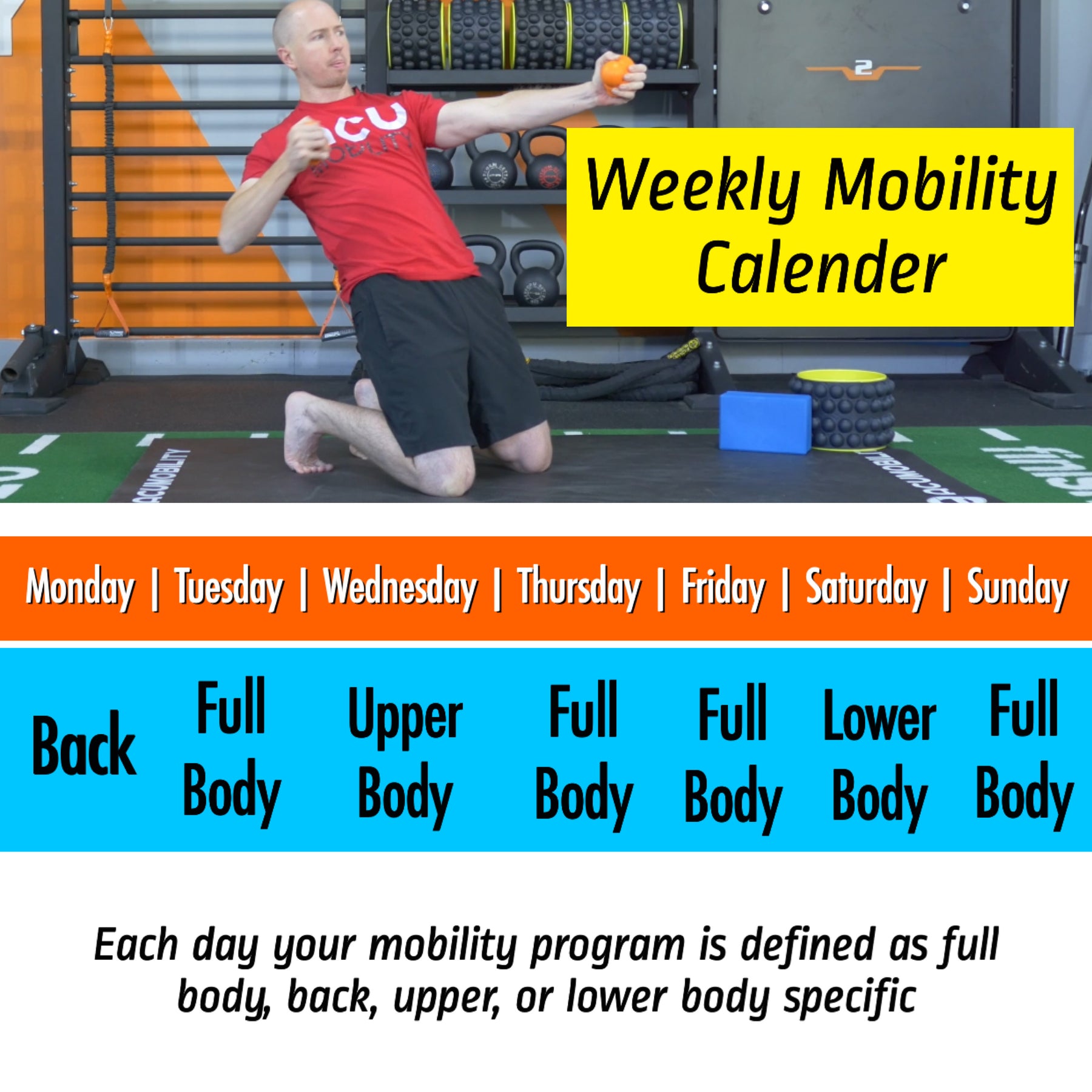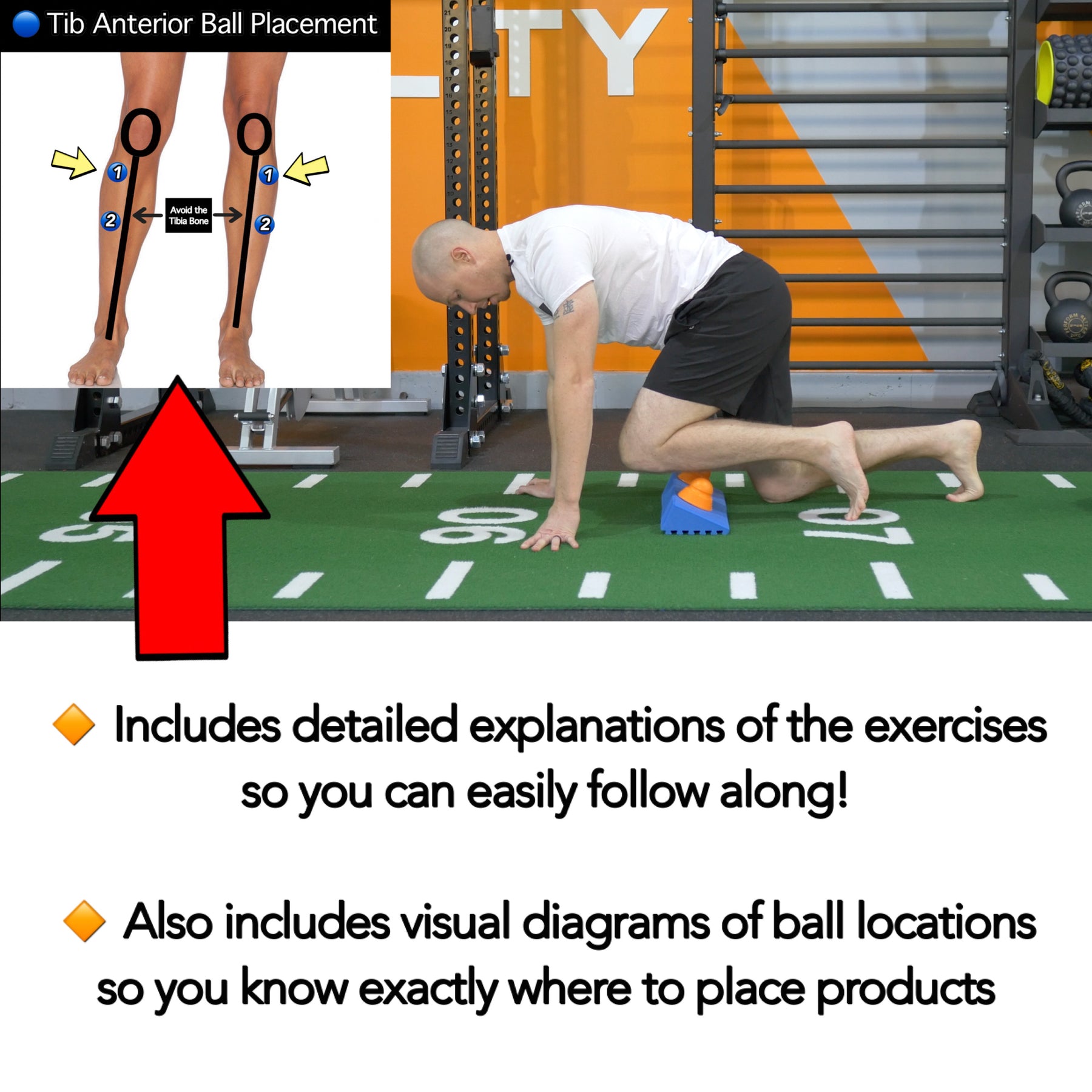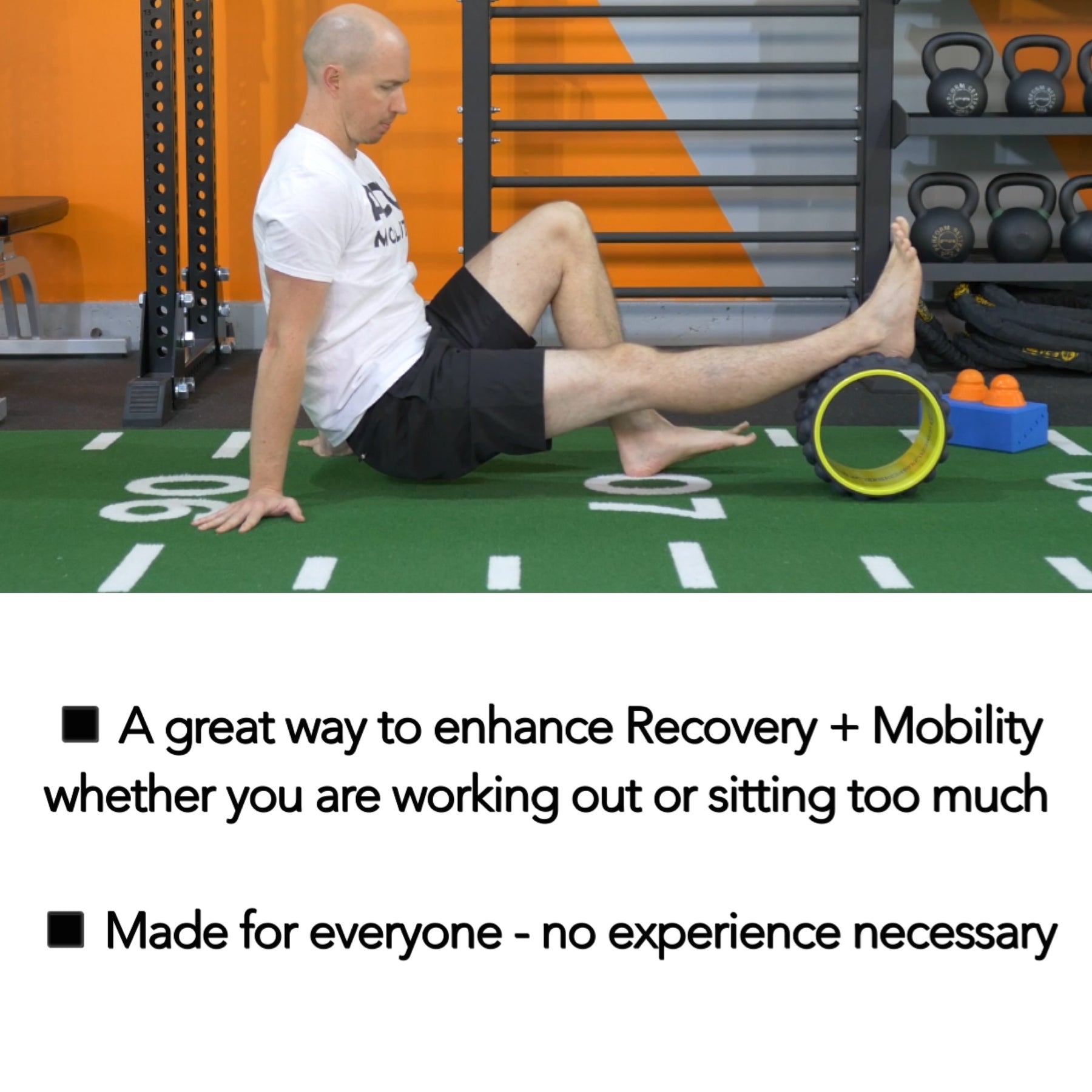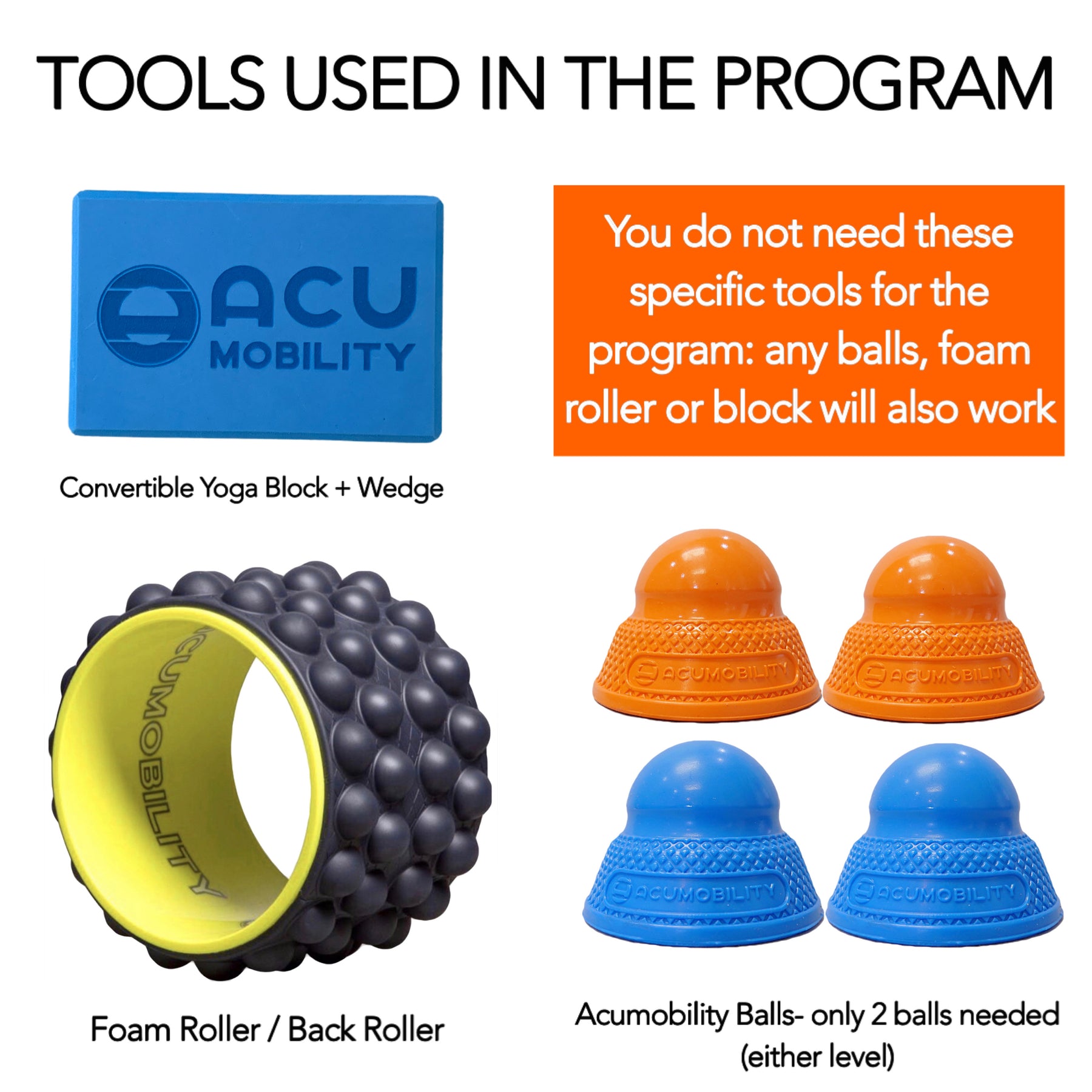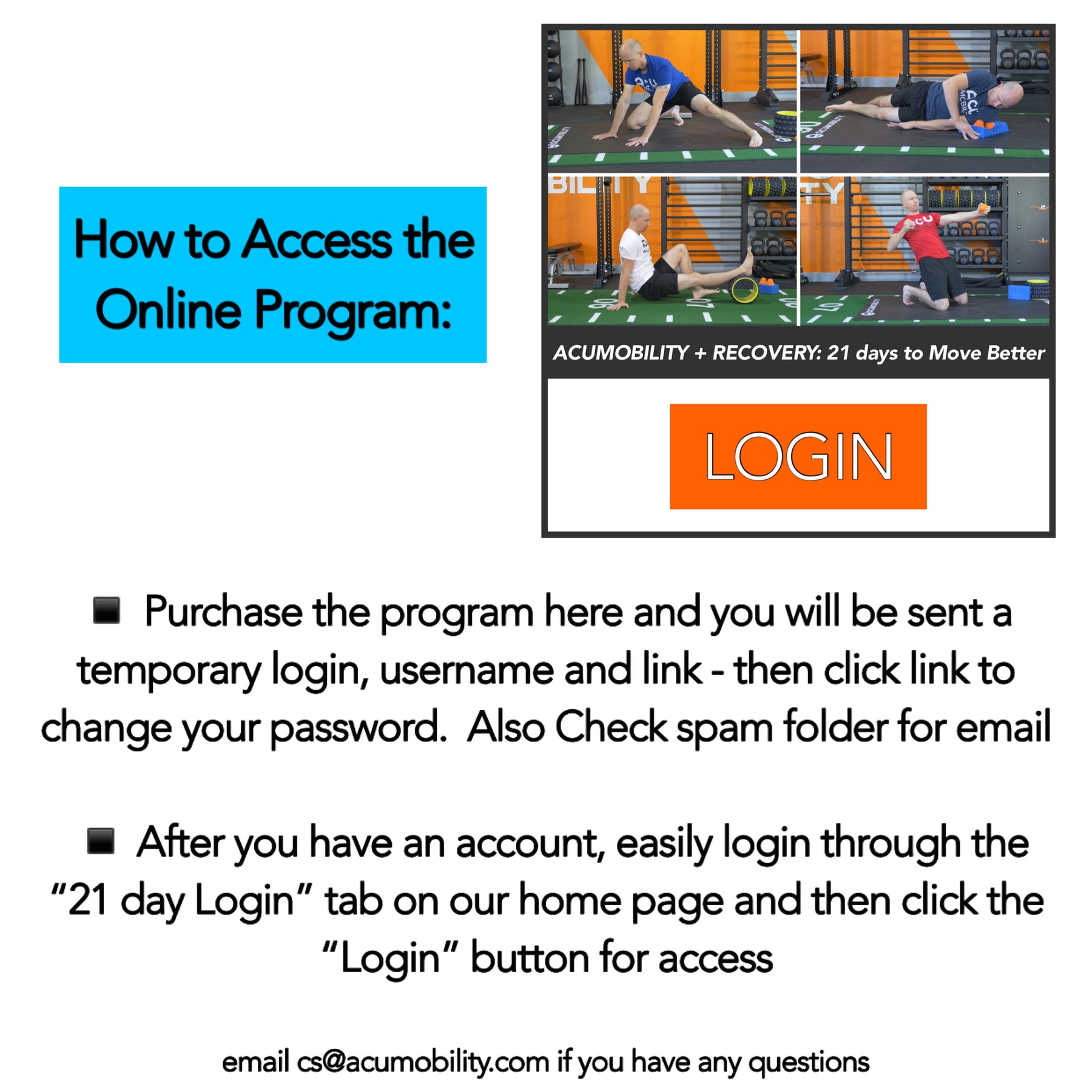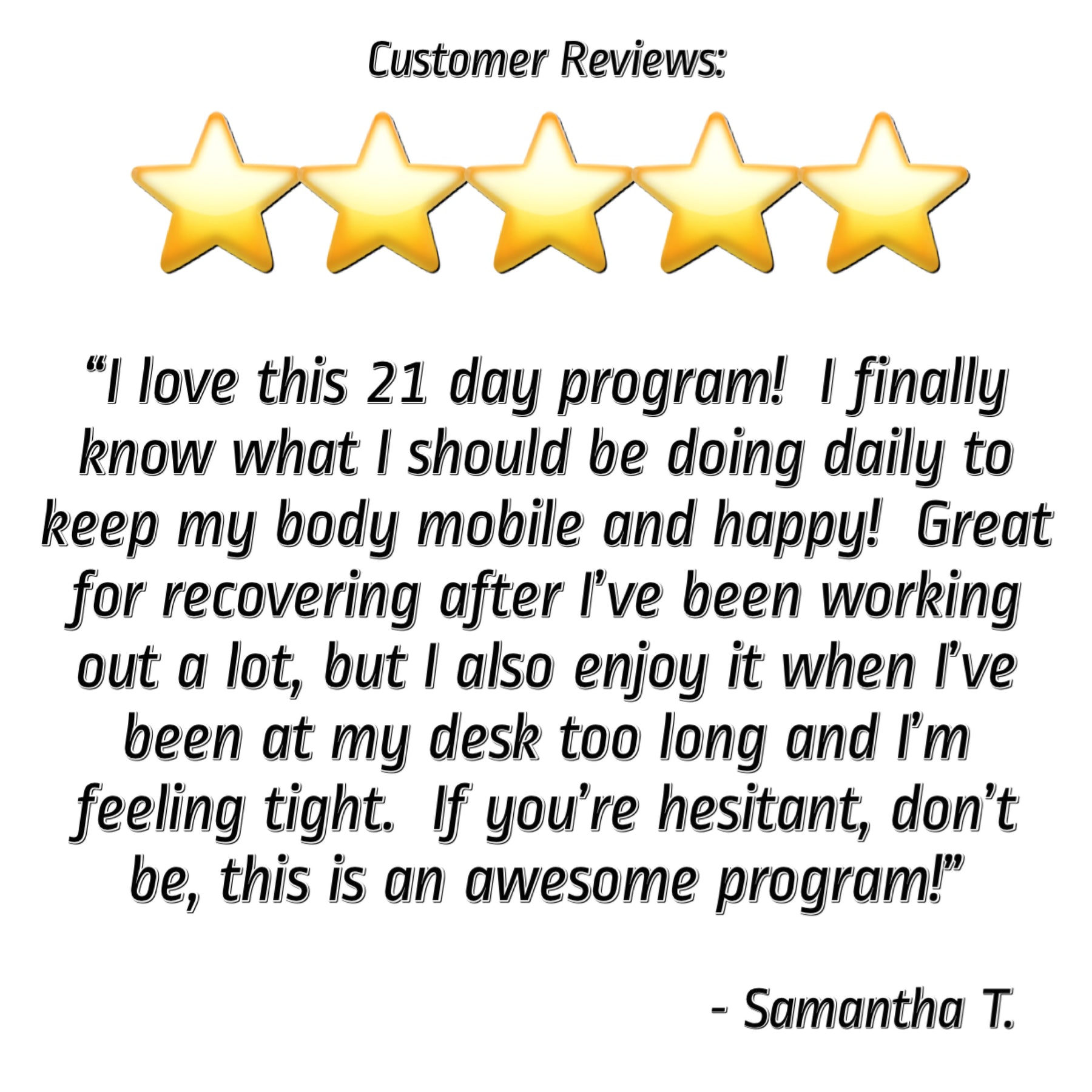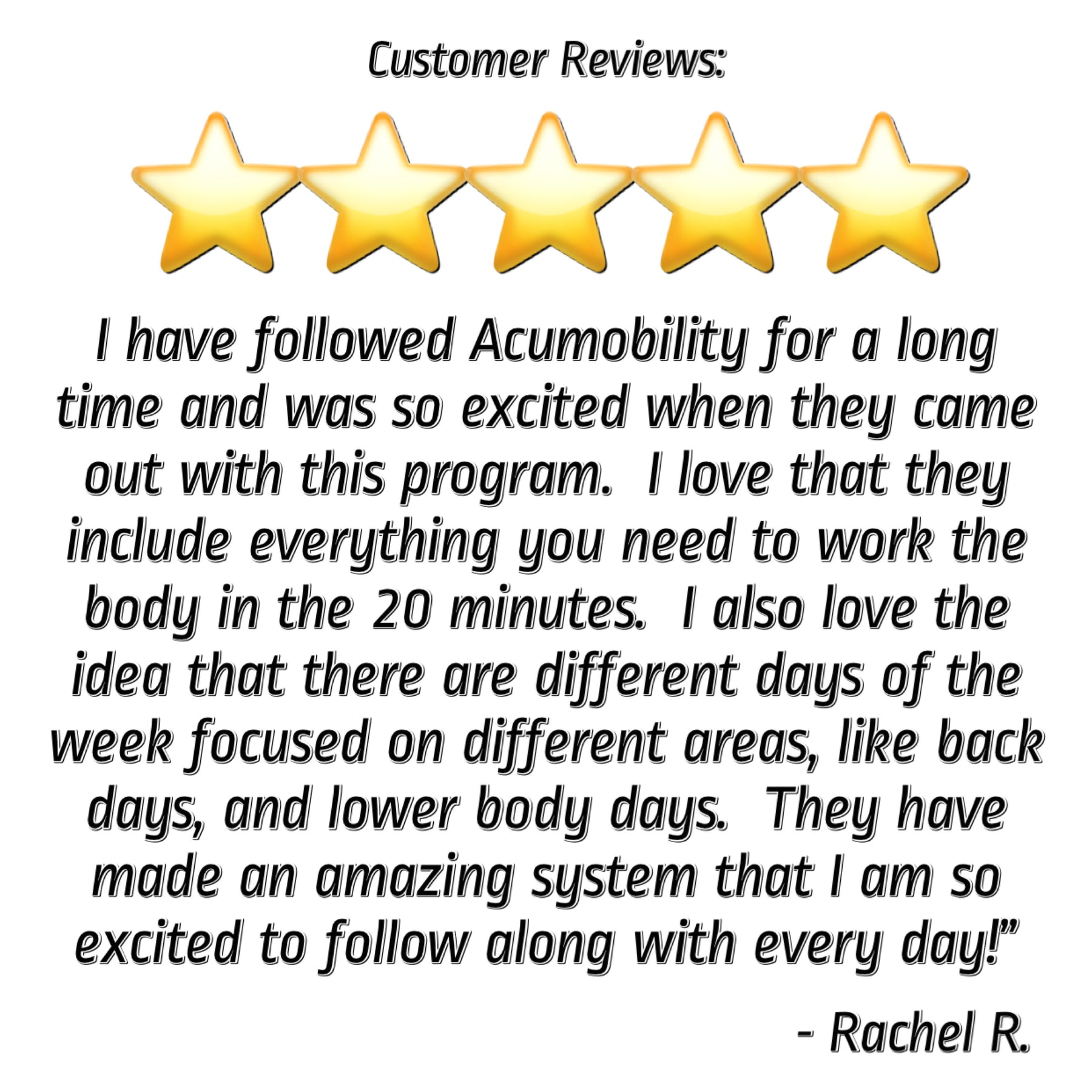 Acumobility + Recovery Online Program
OUT OF STOCK 
HOW TO LOGIN:  Purchase the online program here and you will be sent an email with a temporary username and link.  
_________________________________________________________
ACUMOBILITY + RECOVERY: 21 days to Move Better Online Program 
Online program you can watch from almost anywhere!
Categorized into a 21 day program of 20-25 min long videos
8 Hours of Video Content!
6 Months of Unlimited Access!
21 Video includes:  12 Full Body Videos and 3 Back Videos, 3 Upper Body Videos + 3 Lower Body Videos
Our Innovative Program includes:  Dynamic stretching, Acumobility Releases, Active Mobility + Targeted Rolling
Watch in order, or watch any video at any time!
No experience necessary, made for everyone
A great way to enhance mobility + speed recovery whether you are working out or sitting too much!
Tools used include: foam roller, yoga block, acumobility balls - you do not need our tools for the program
Detailed explanations of every exercise and visual diagrams of ball placement
INTERNATIONAL CUSTOMERS OUTSIDE OF THE USA:  PURCHASE THE PROGRAM HERE, AND PURCHASE PRODUCTS THROUGH AMAZON US or AMAZON UK.
6 Months Unlimited Access
Refunds: If you are not completely satisfied with this program.  You can receive a full refund within 48hrs of purchase.  Please contact CS@acumobility.com.
Read the Medical Disclaimer before beginning the program