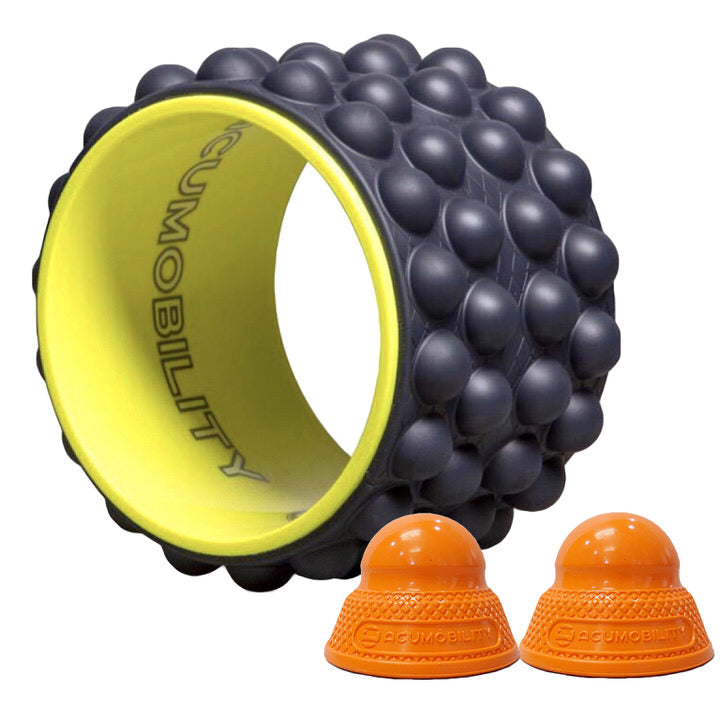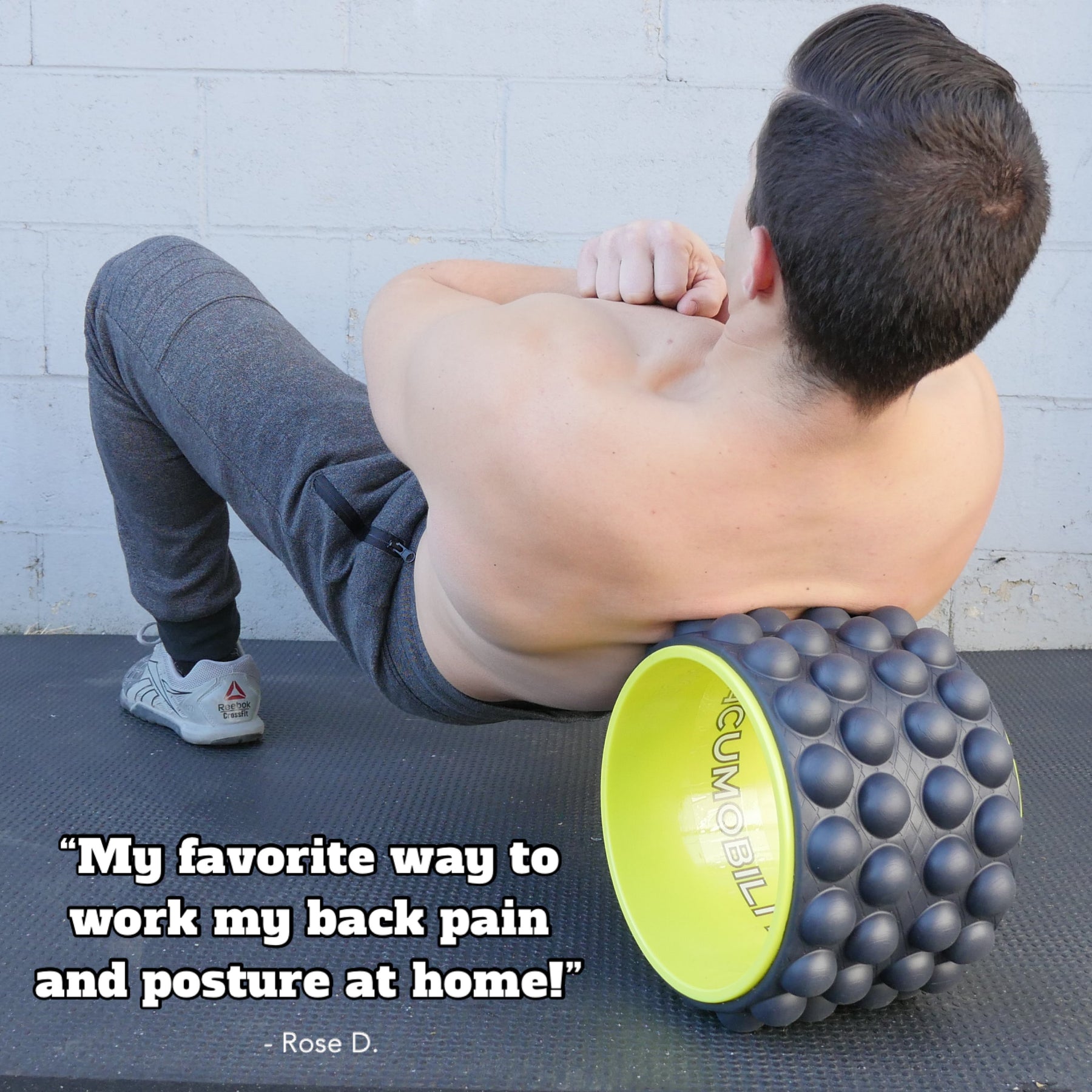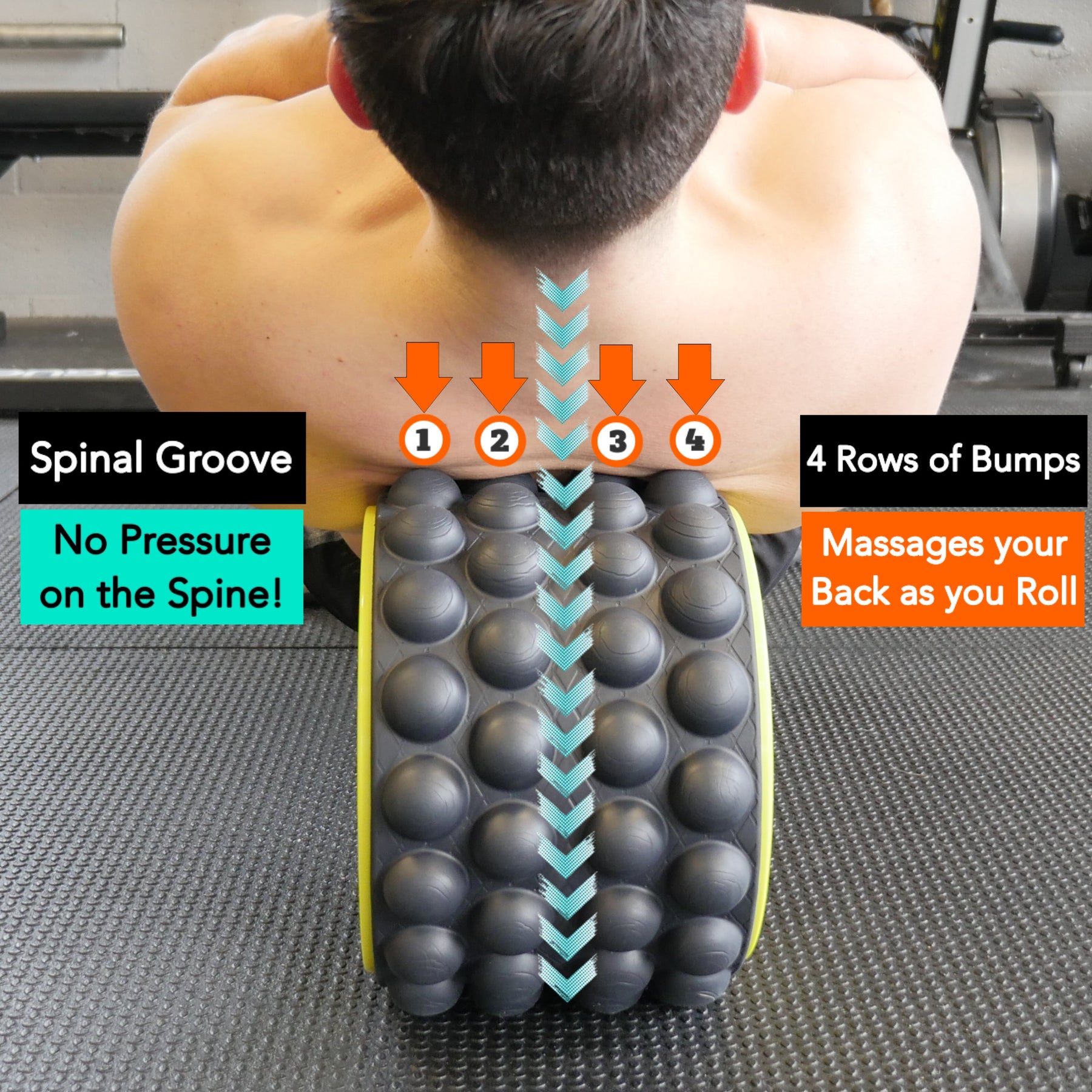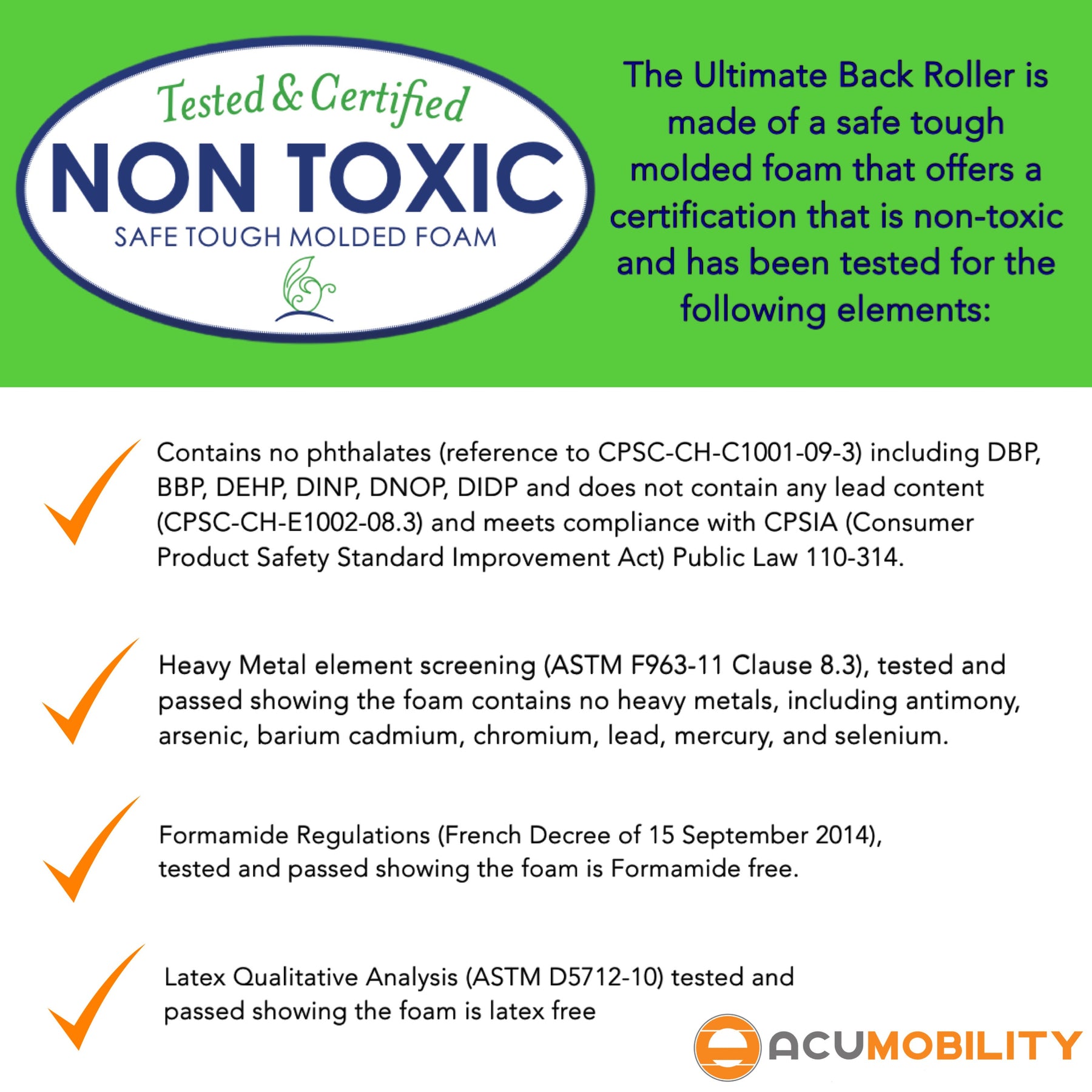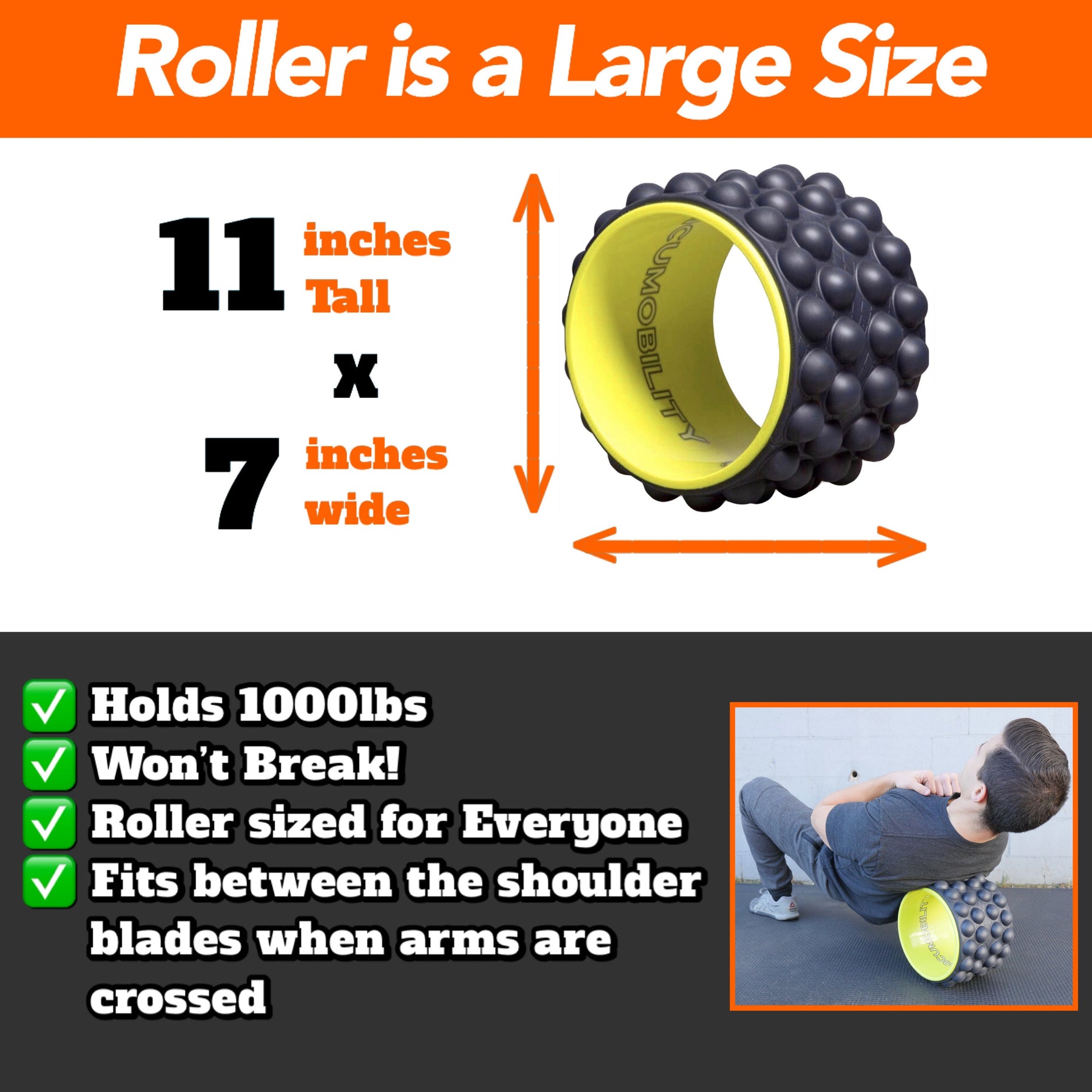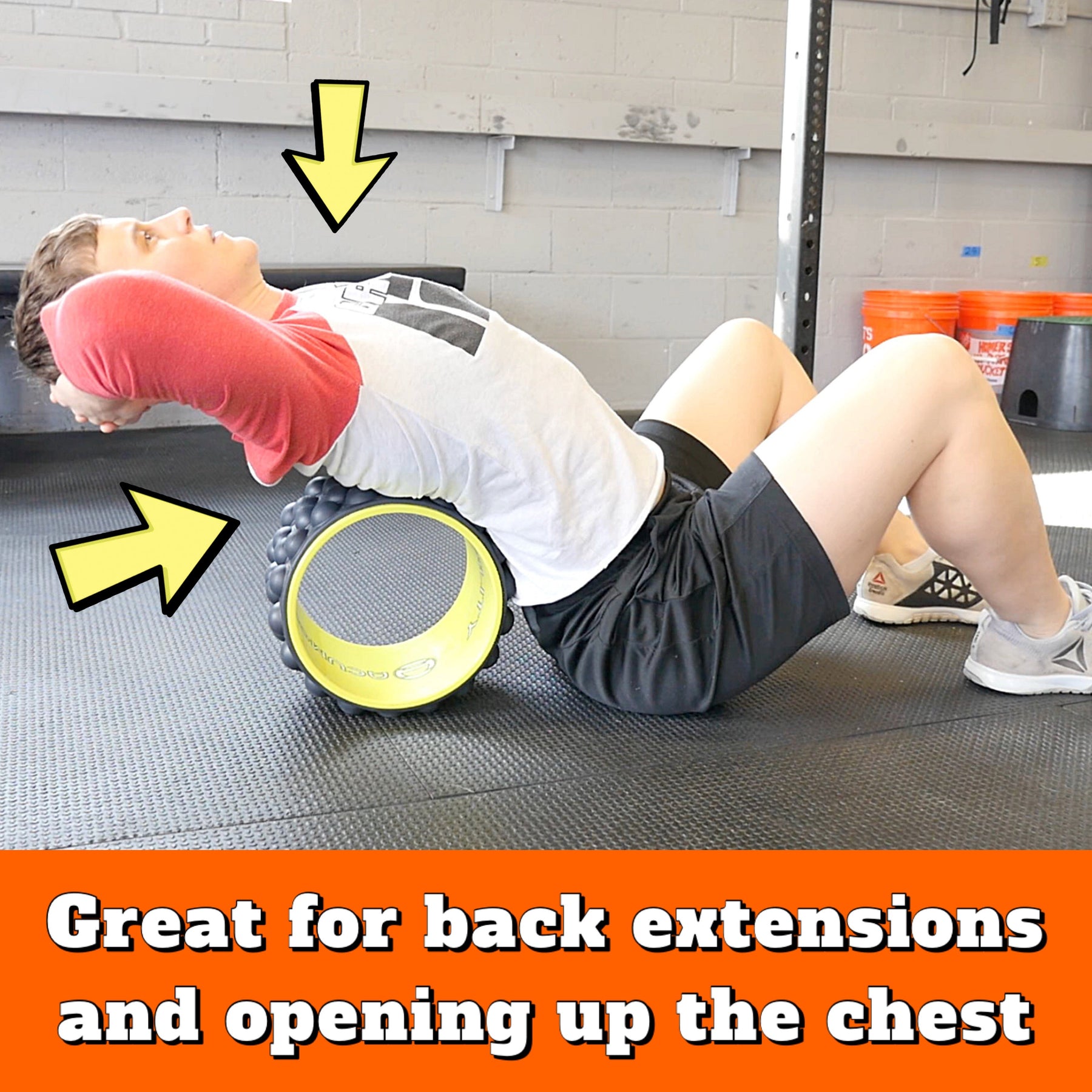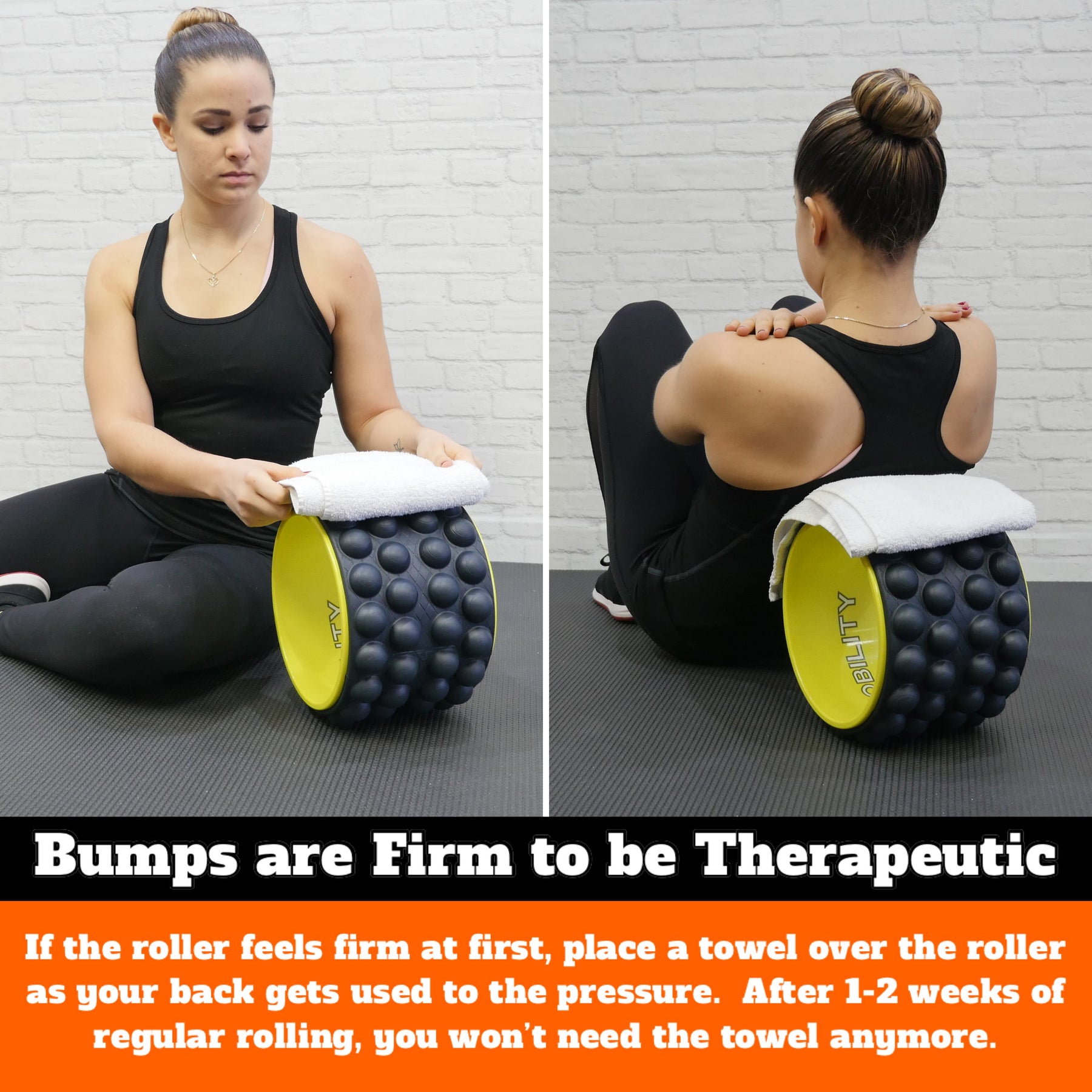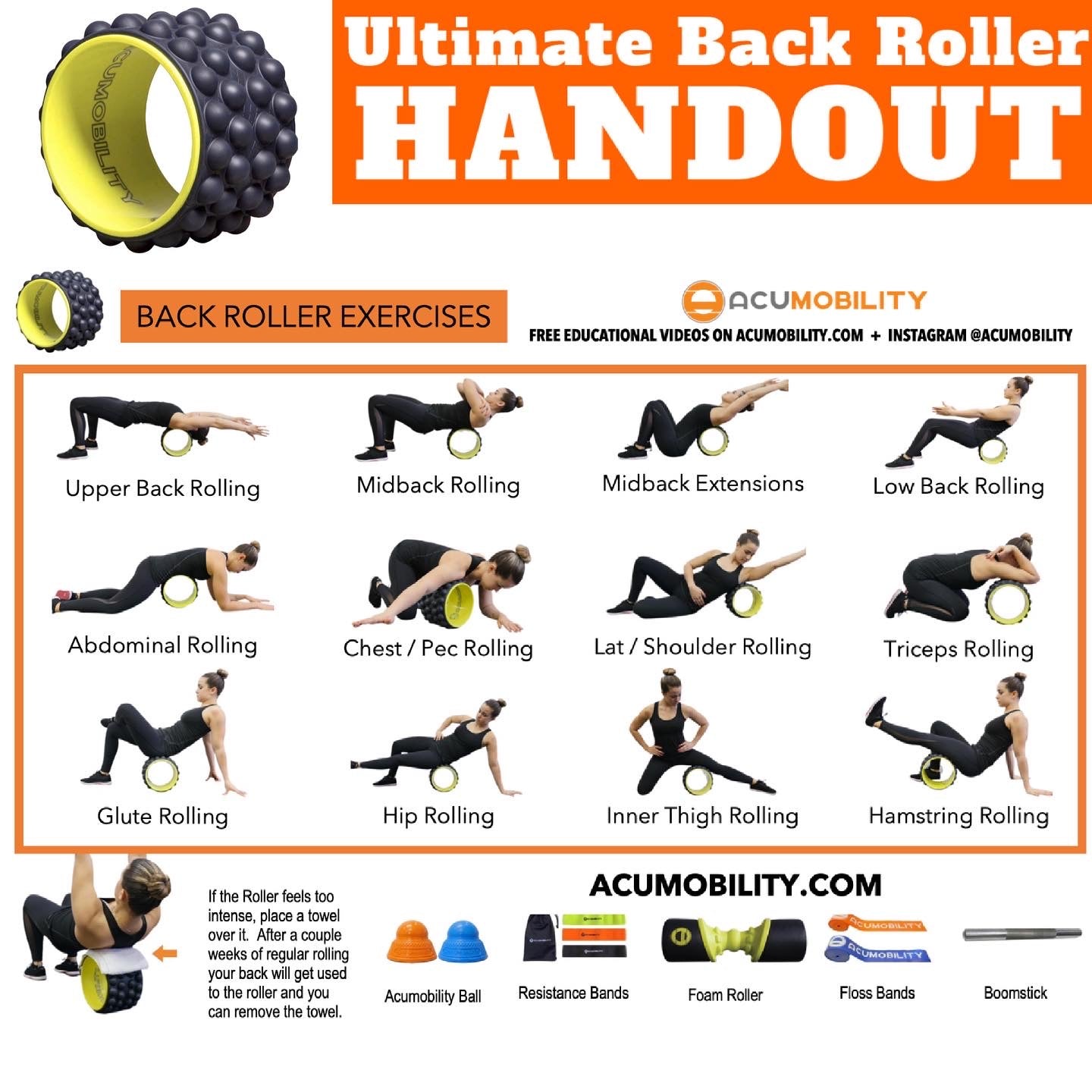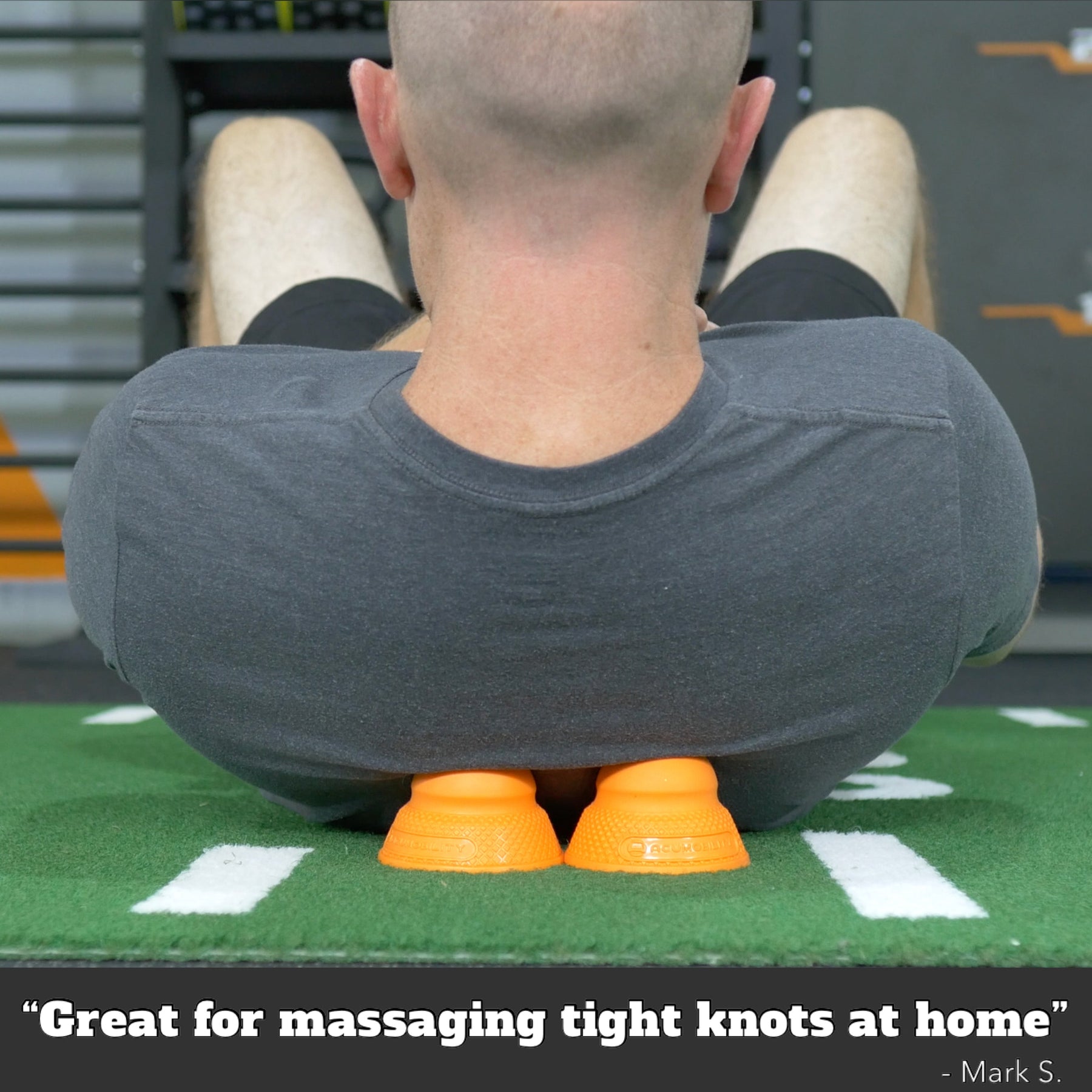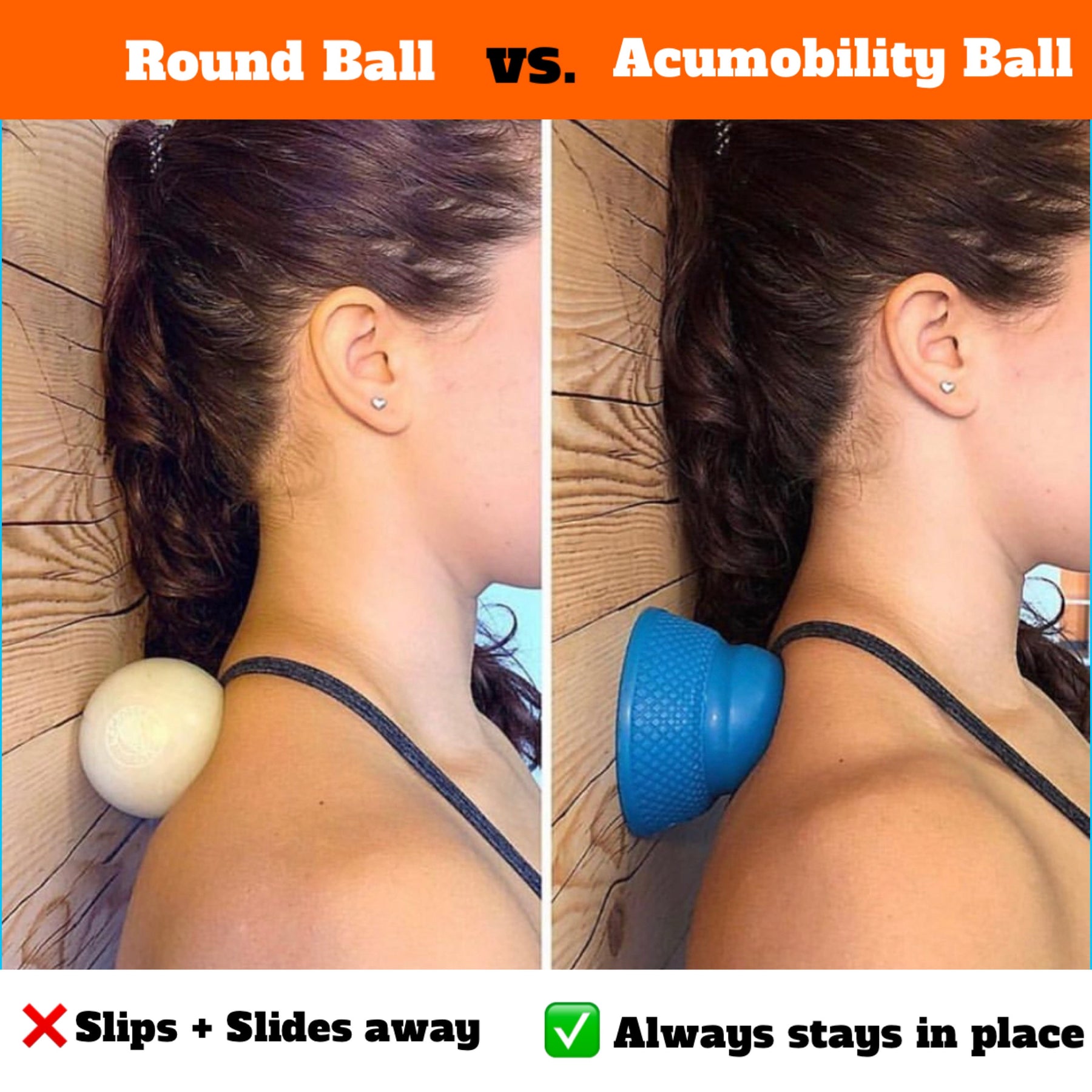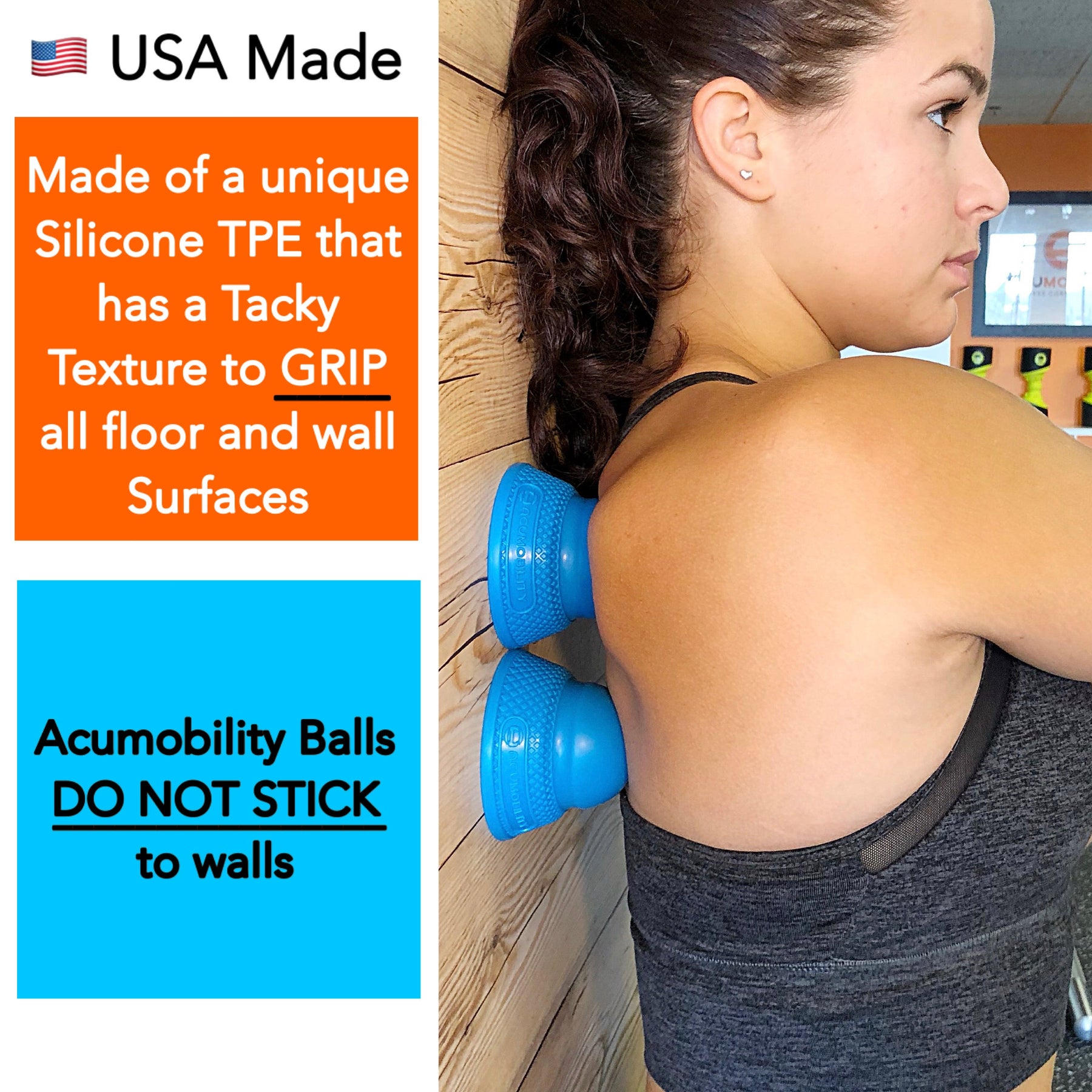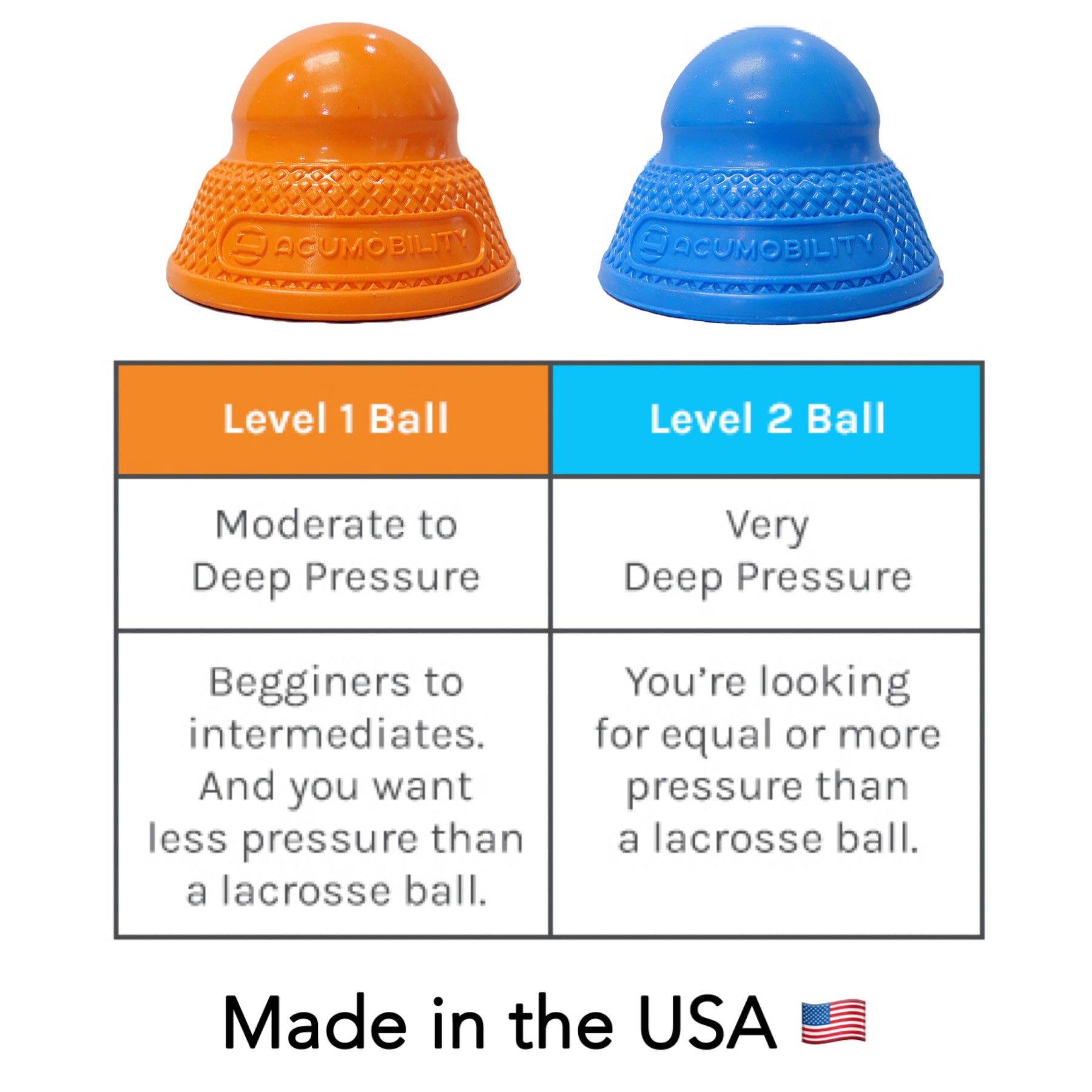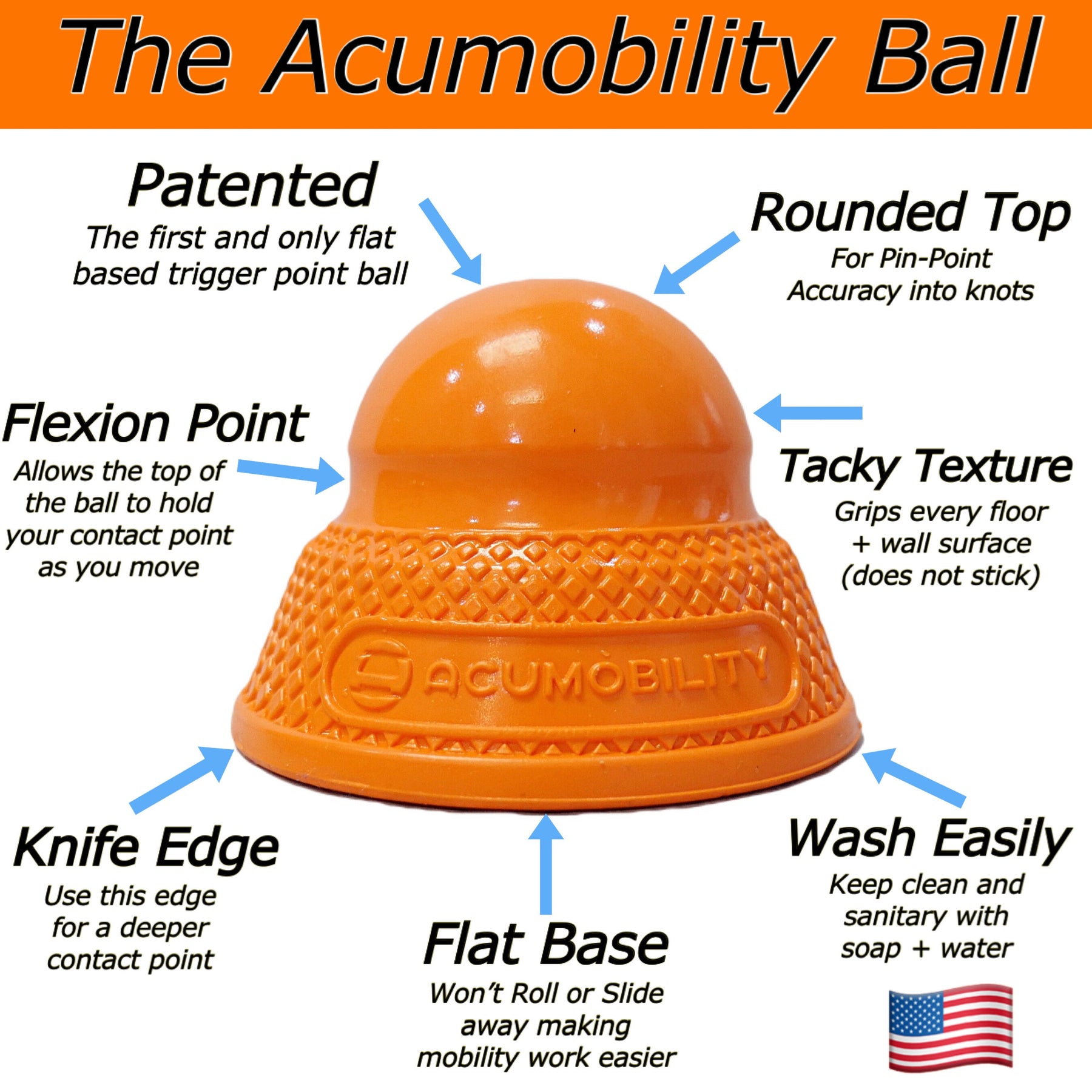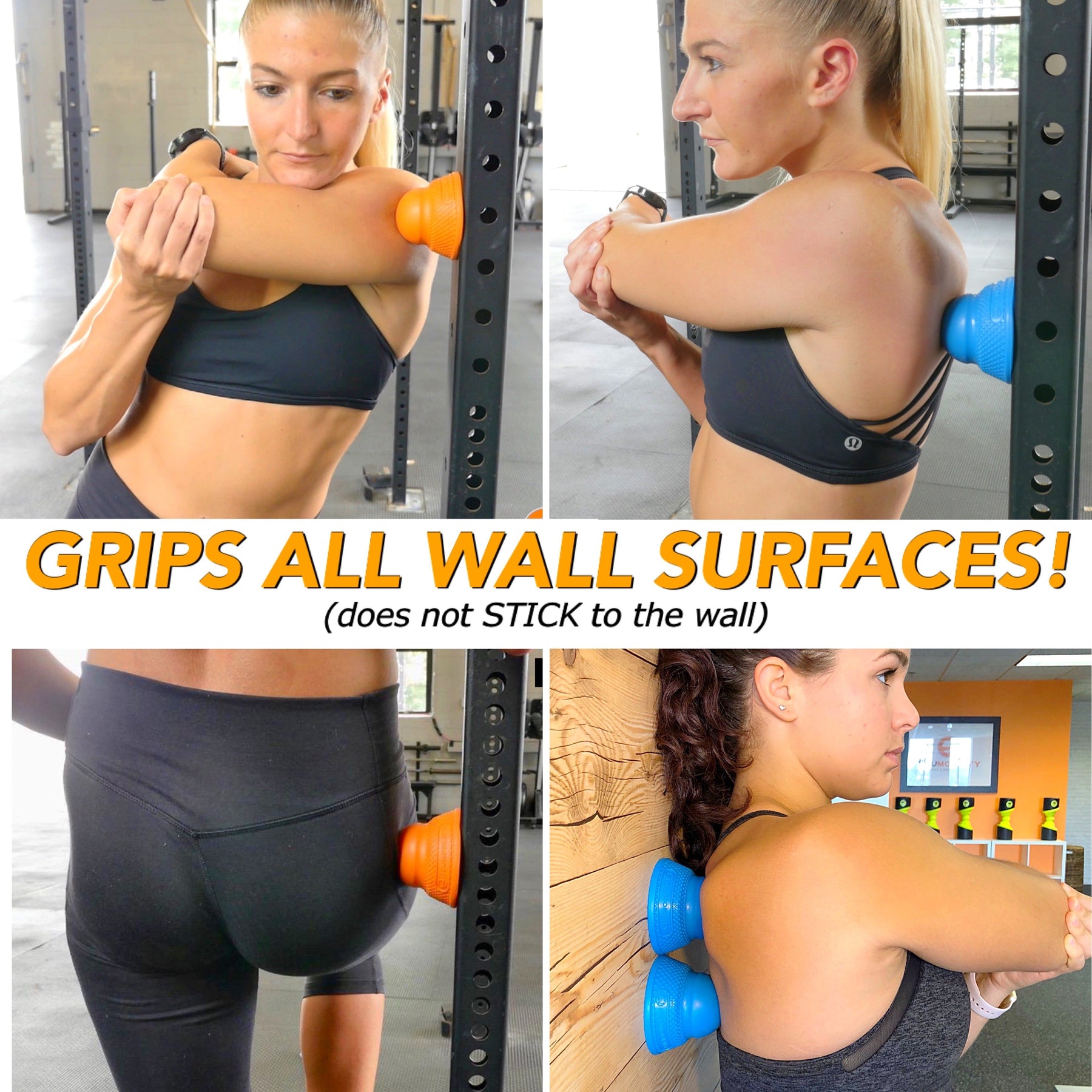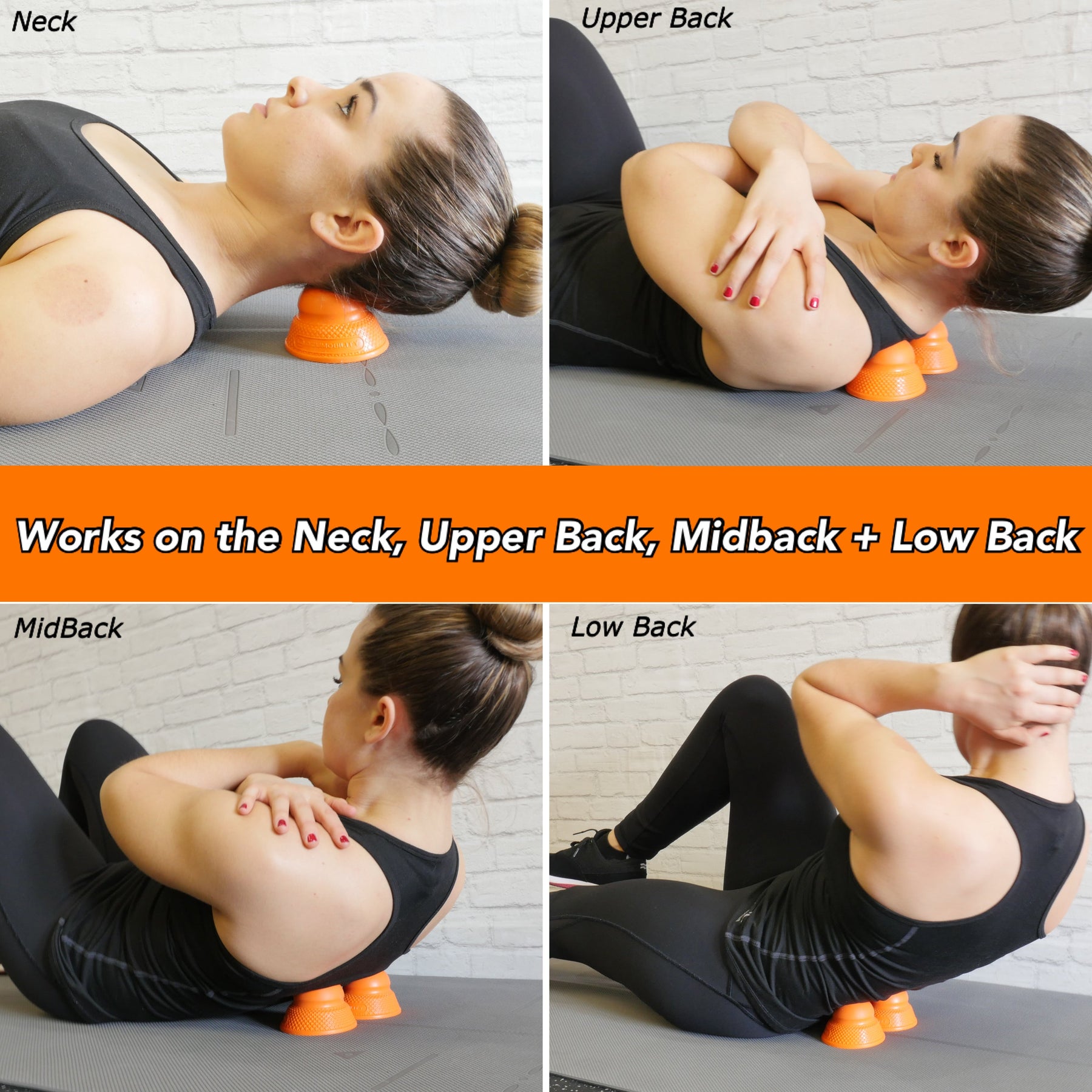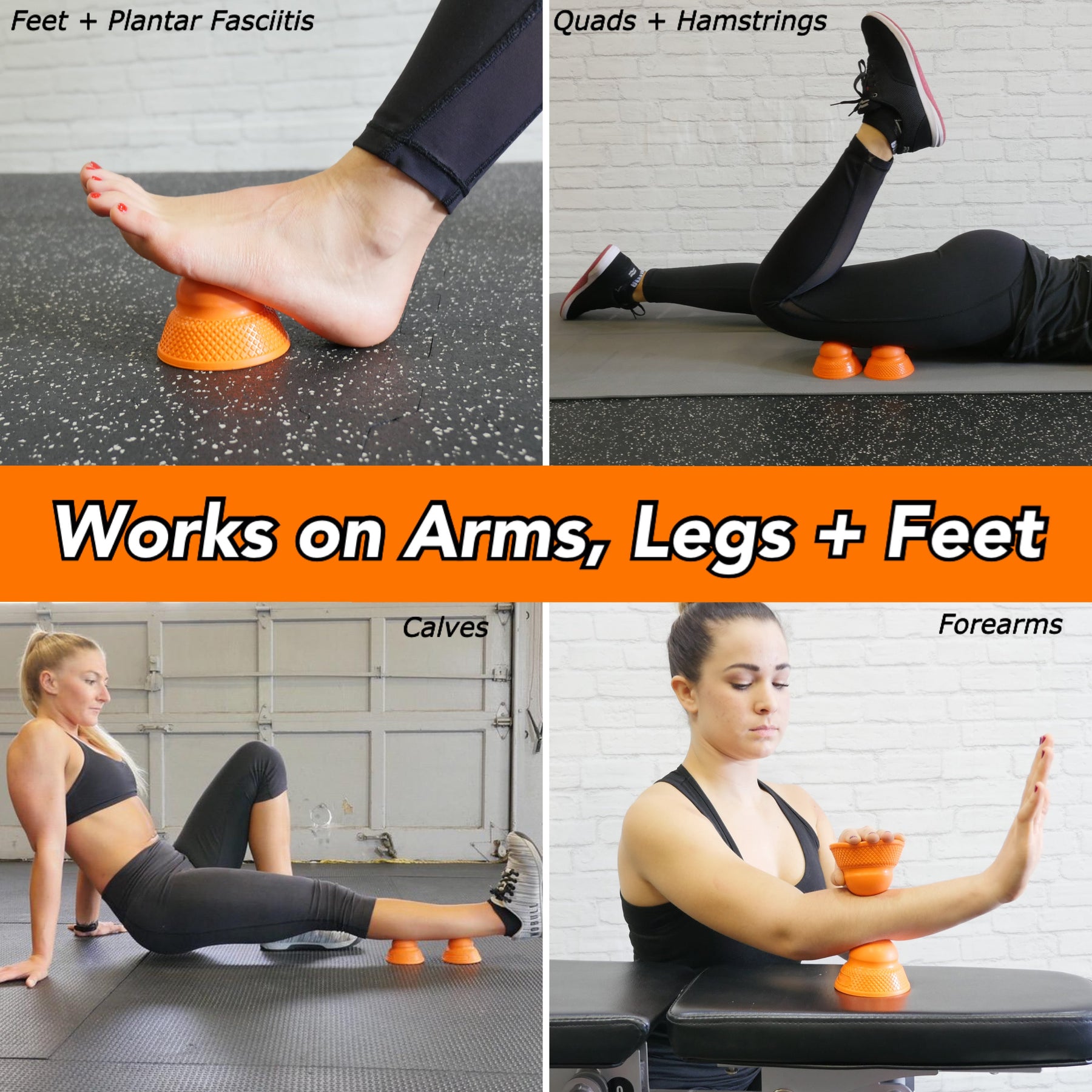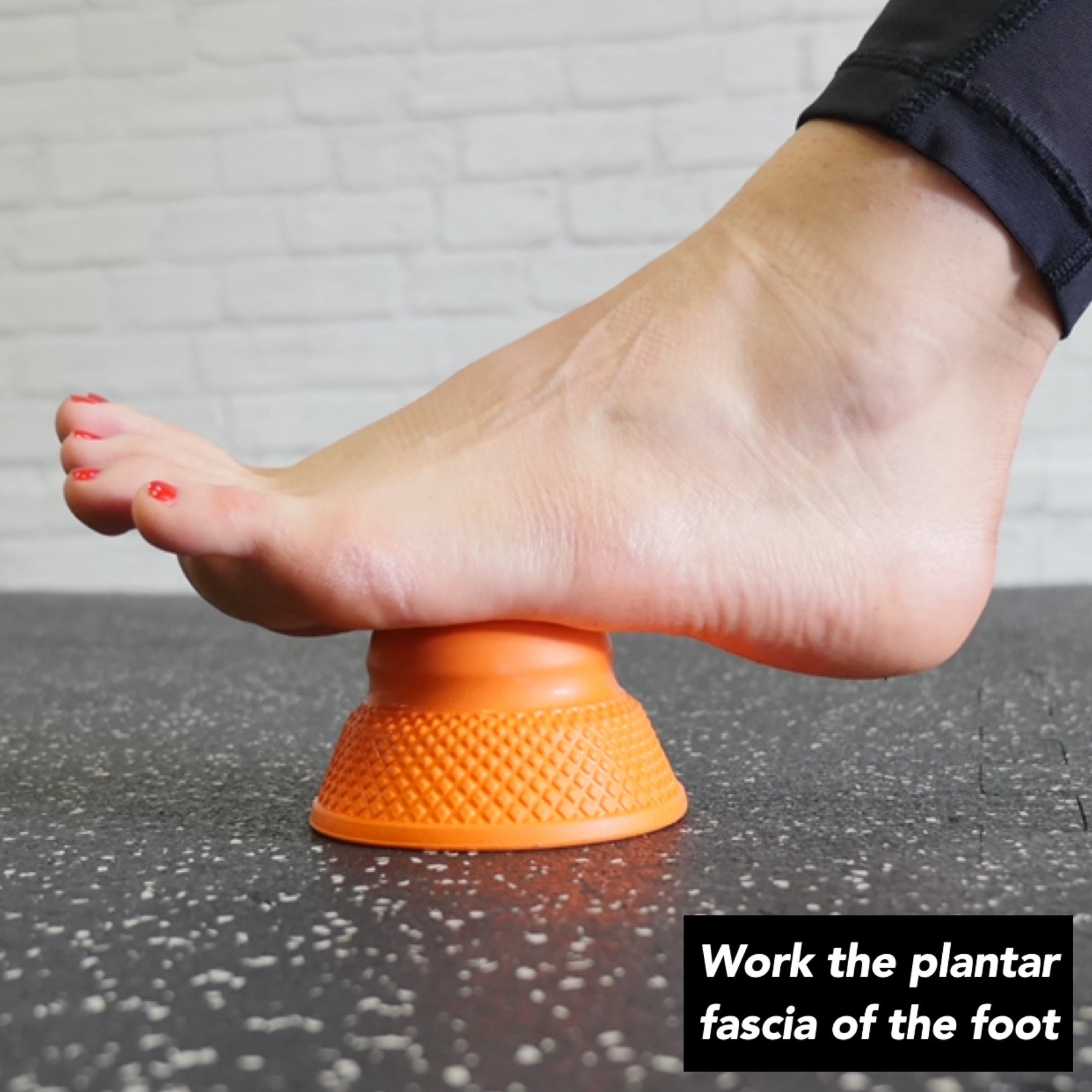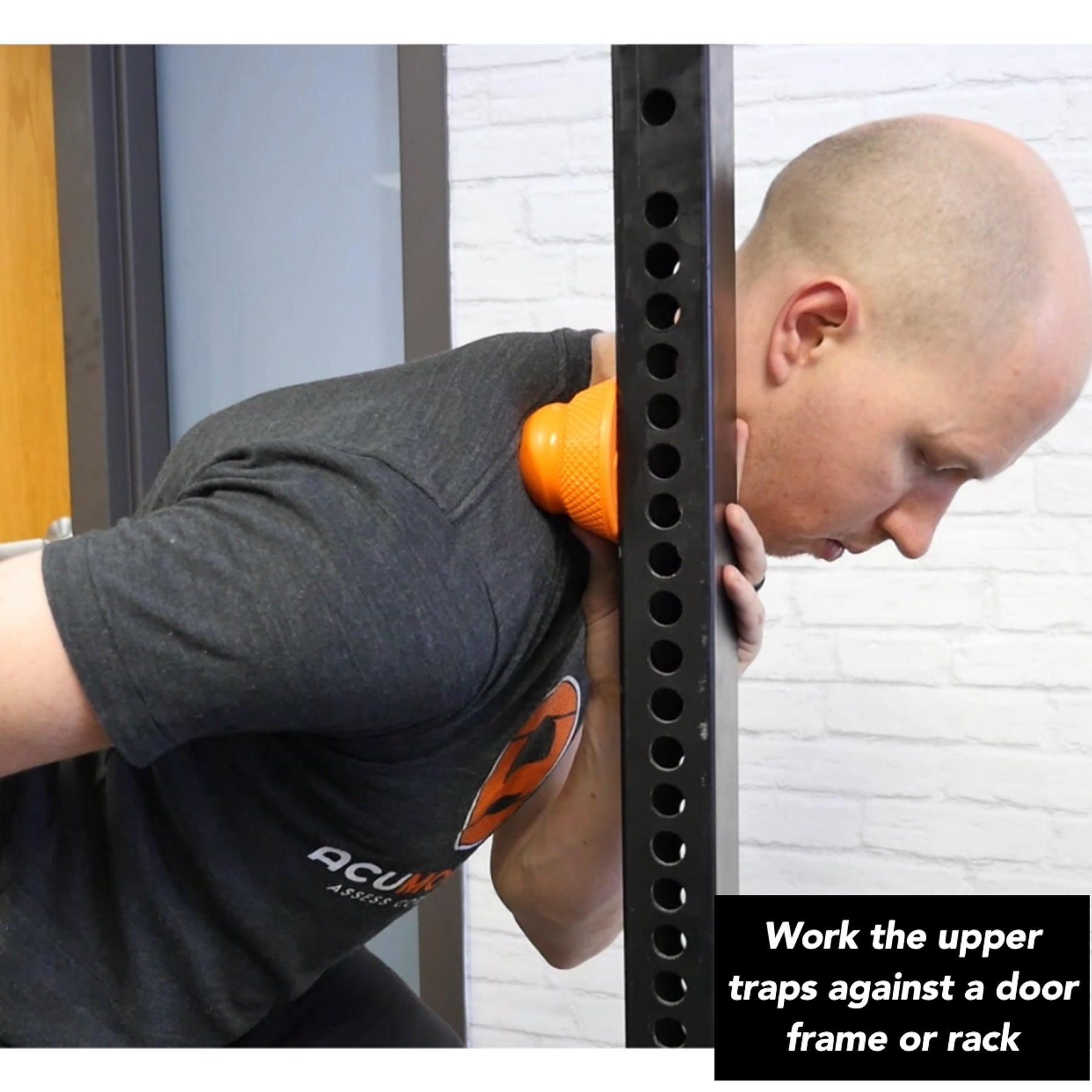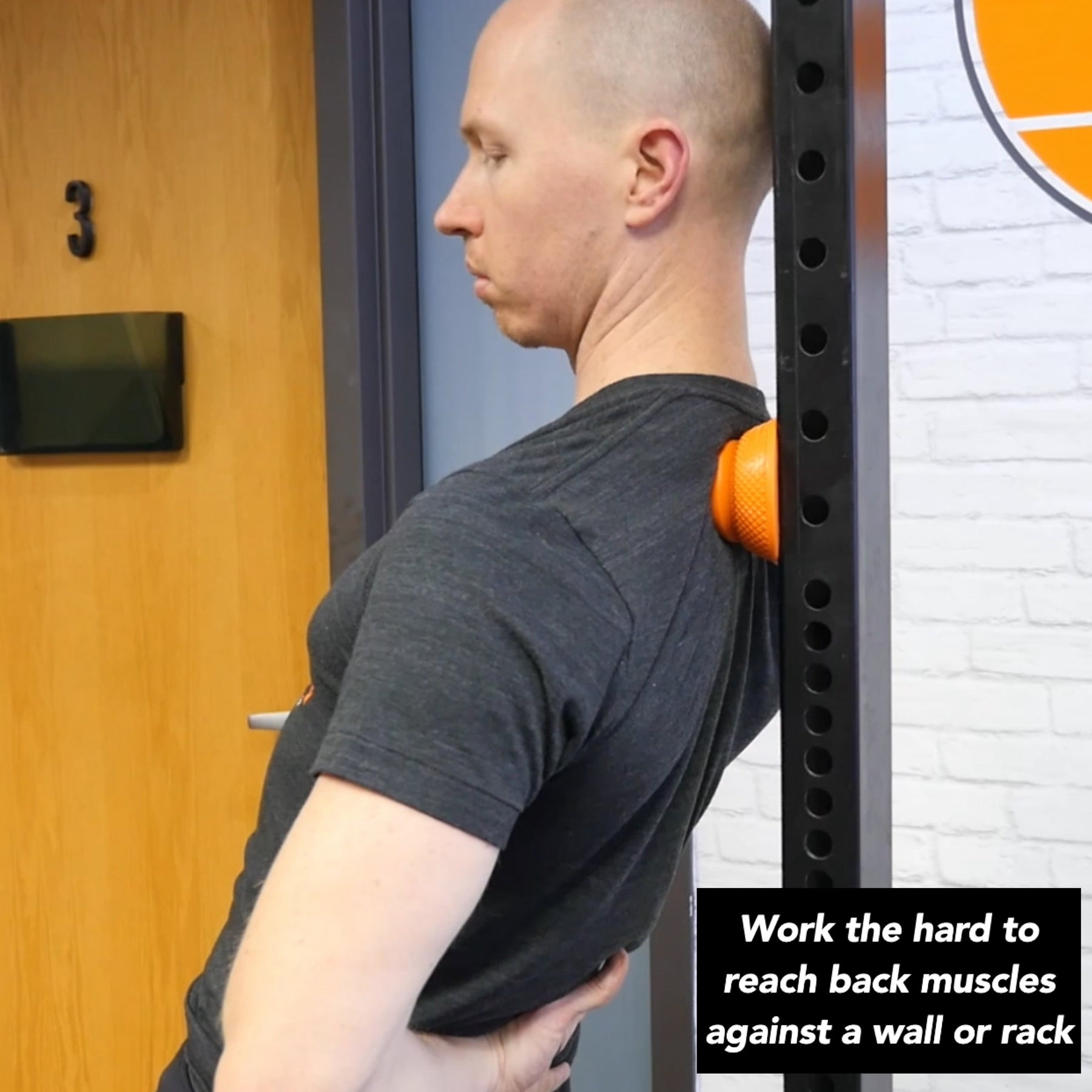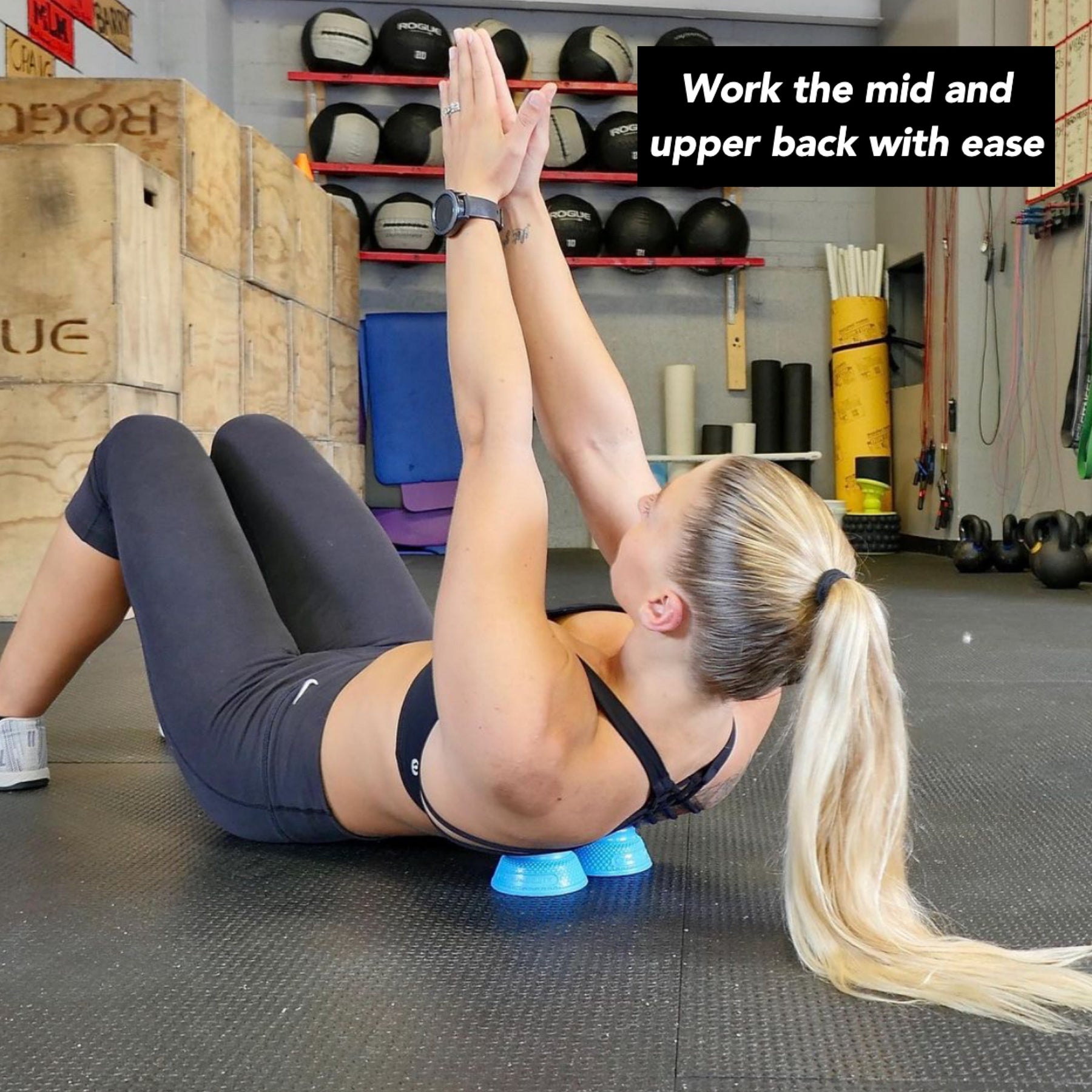 Back Roller + 2x Acumobility Ball - Level 1
Includes:

2 Level 1 Orange Ball

1 Ultimate Back Roller
________________________________________________________________
Our Patented Ball is The First + Only Flat Based Trigger Point Ball!
Made in the USA

Patented Ball:  

U.S. Patent No. 10,500,130

Use both the rounded edge and knife edge for deep tissue work

The flat base keeps the ball from rolling or sliding away

Ball "GRIPS" and does not "STICK"

Works great against a wall or door frame

Works on all floor surfaces: wood, tile, rugs, carpets, vinyl etc.

Tacky Texture to give it a "grip" feature

Wash with soap and water

Has a very slight vanilla scent

Designed by a Chiropractor to be effective!
INTERNATIONAL CUSTOMERS

 

OUTSIDE OF THE USA:  PURCHASE THE PROGRAM HERE, AND PURCHASE PRODUCTS THROUGH AMAZON US or AMAZON UK.
LEVEL 1 BALL= Perfect for beginners to intermediate.  Firmness is between a tennis ball and lacrosse ball
LEVEL 2 BALL = Great for those who are using a lacrosse ball and want similar pressure
______________________________________________________
THE ULTIMATE BACK ROLLER
11 inches tall x 7 inches wide

Patented Back Roller:  U.S. Patent No. USD903,137
The most effective + therapeutic back roller on the market!
Spine Gap = Gap in the center of the roller, so there is no pressure on the spine
Wider than any other roller, so it won't tip
Tallest bumps to massage 2 rows of back muscles as you roll
Holds 1000lbs so it's made for everyone
Works on all areas of the Back = neck, upper back, mid back, low back
Can also be used all over the body
Made of high quality materials that will not break down
If too intense when beginning, use a towel over the roller until you get used to it
Made by a Chiropractor to be effective
Made in China of tough molded EVA Foam, plastic inner core
Acumobility Ball Printable List:
https://cdn.shopify.com/s/files/1/0329/4045/8119/files/acumobility_ball_exercise_list.pdf?v=1605296239
PRINT BACK ROLLER EXERCISE LIST, CLICK LINK:
https://cdn.shopify.com/s/files/1/0329/4045/8119/files/Back_Roller_Exercise_Lise.pdf?v=1605295328