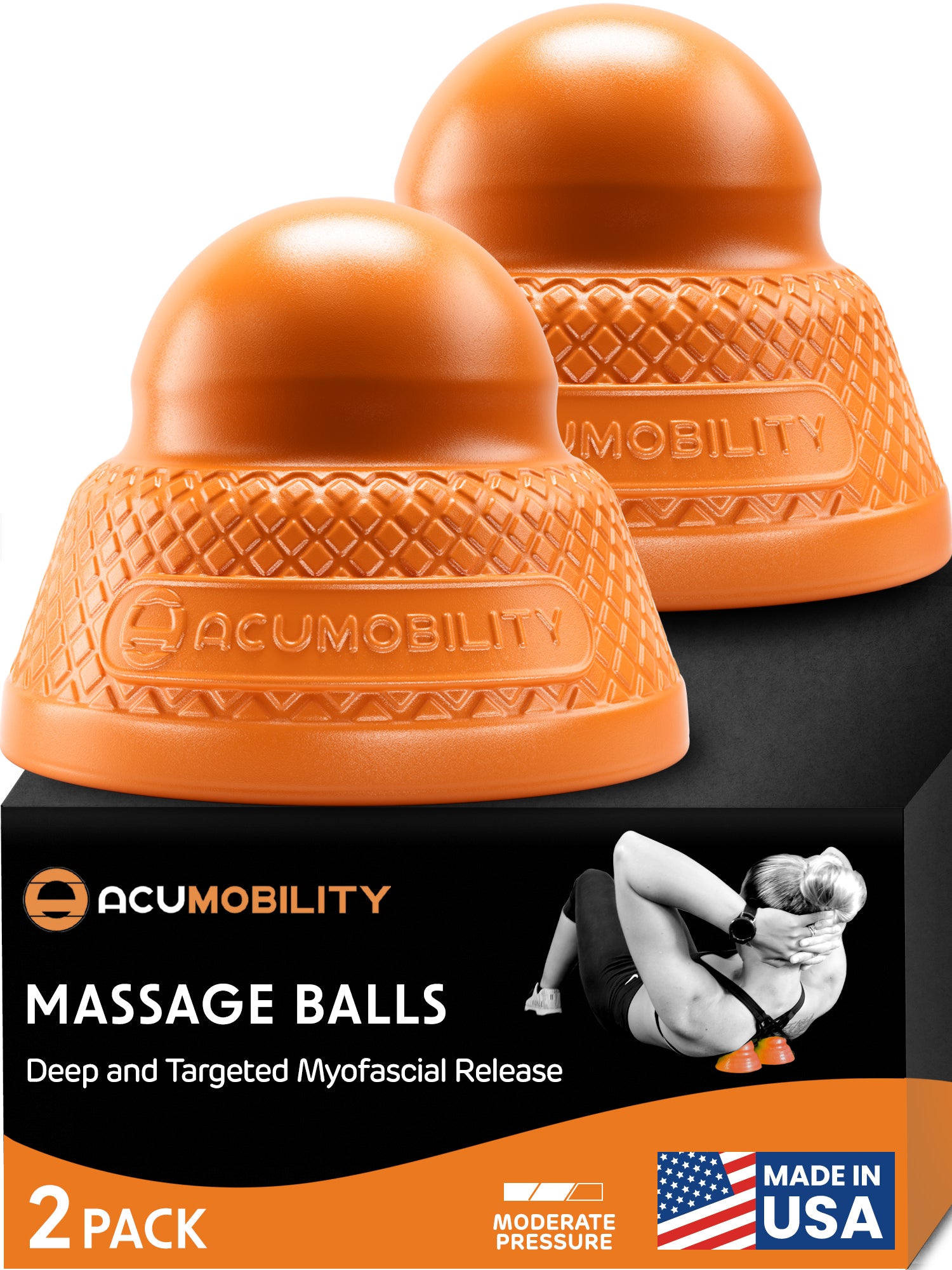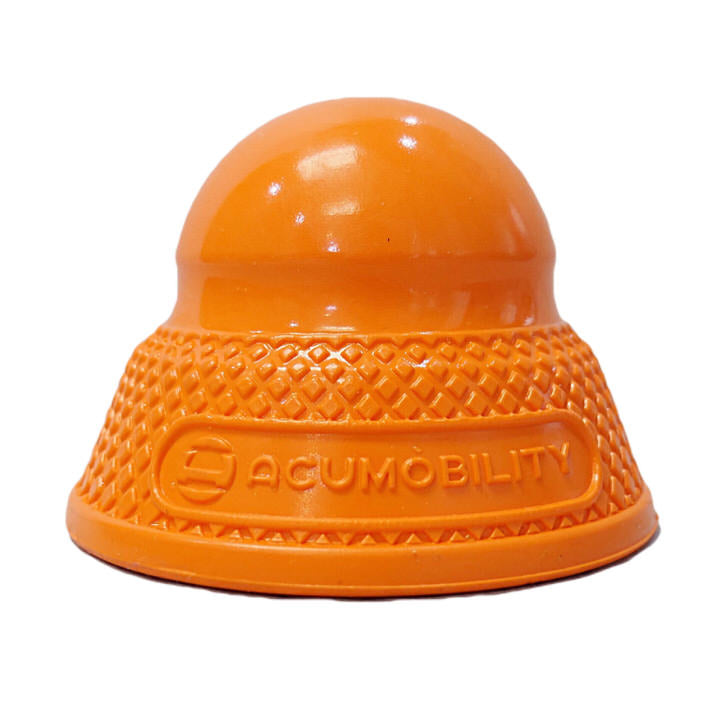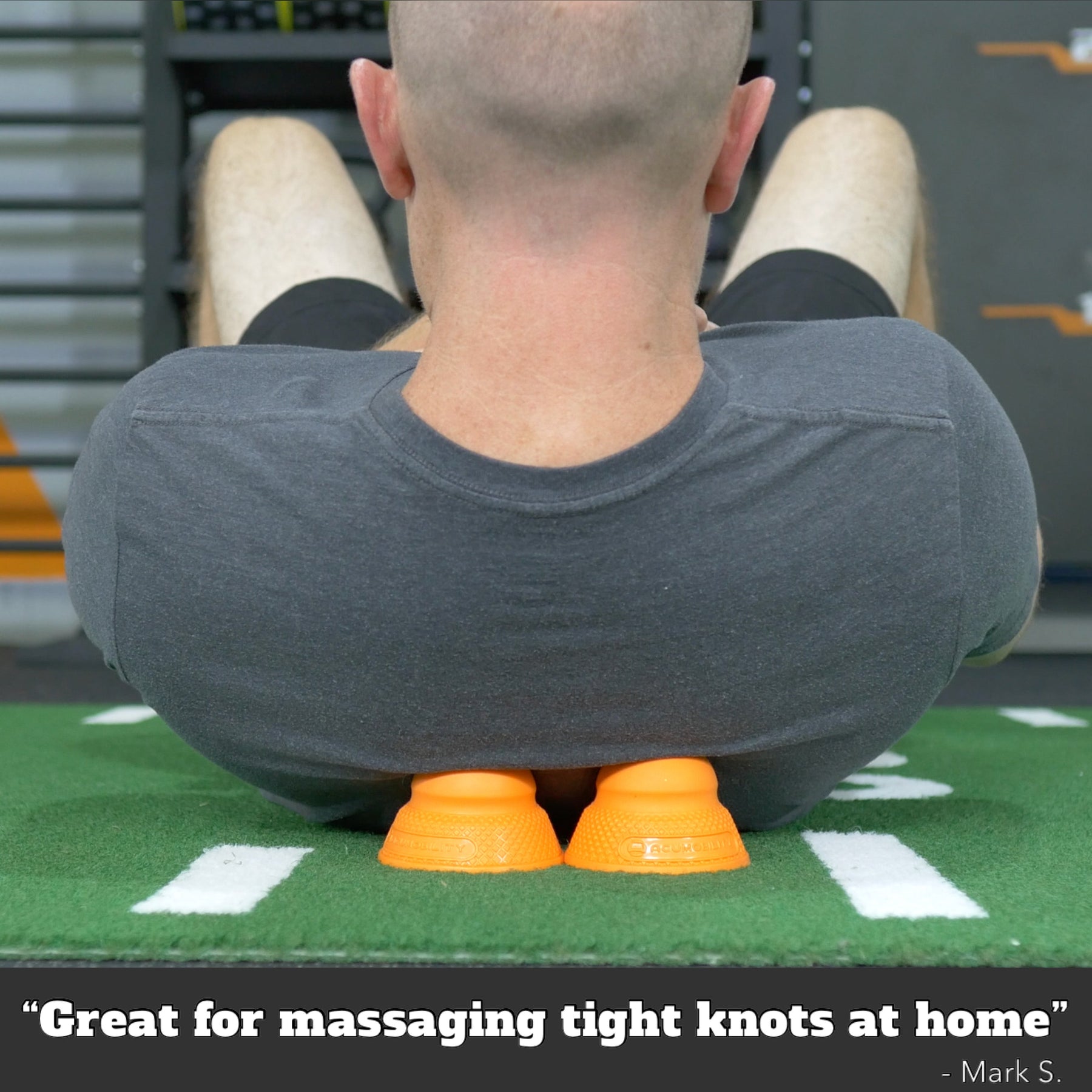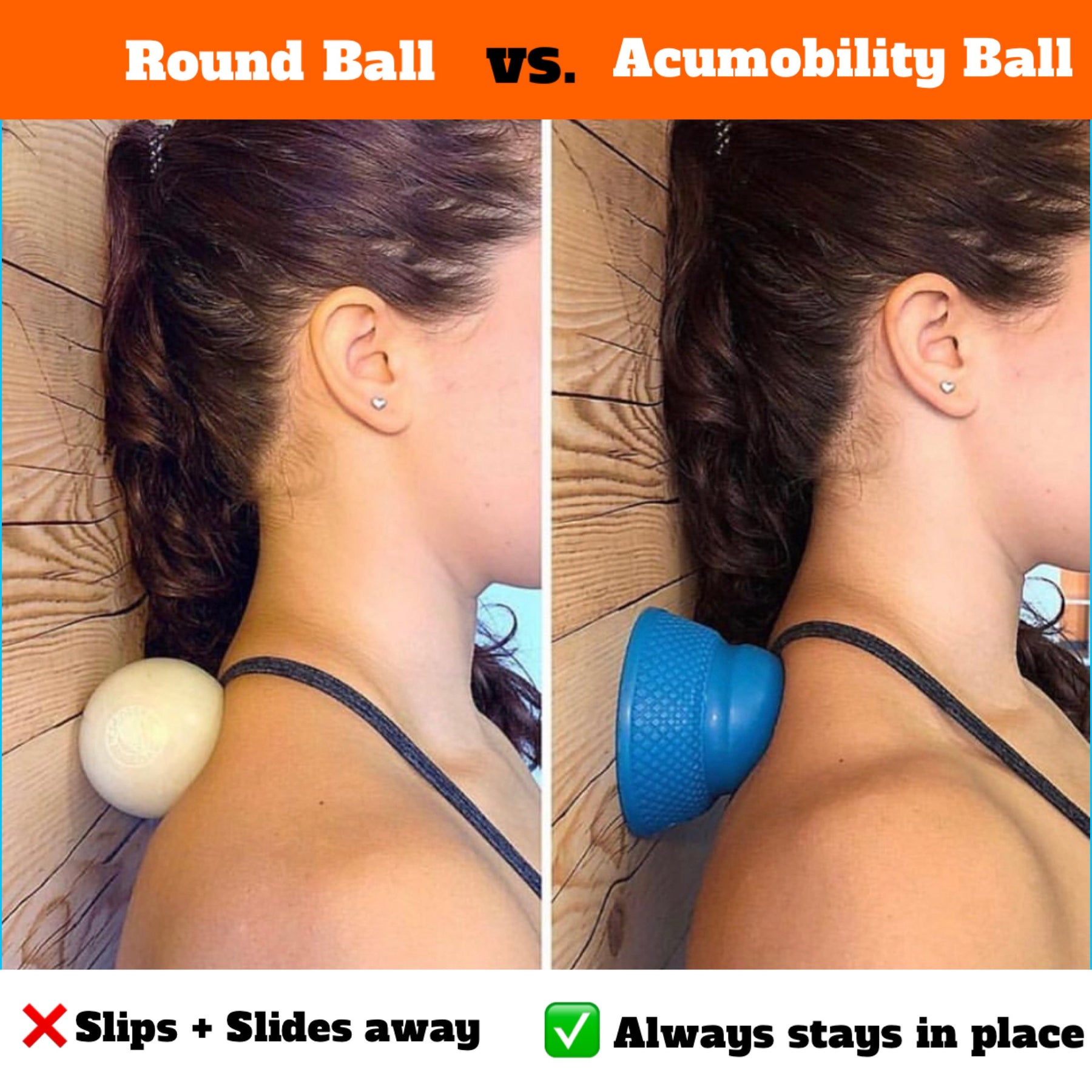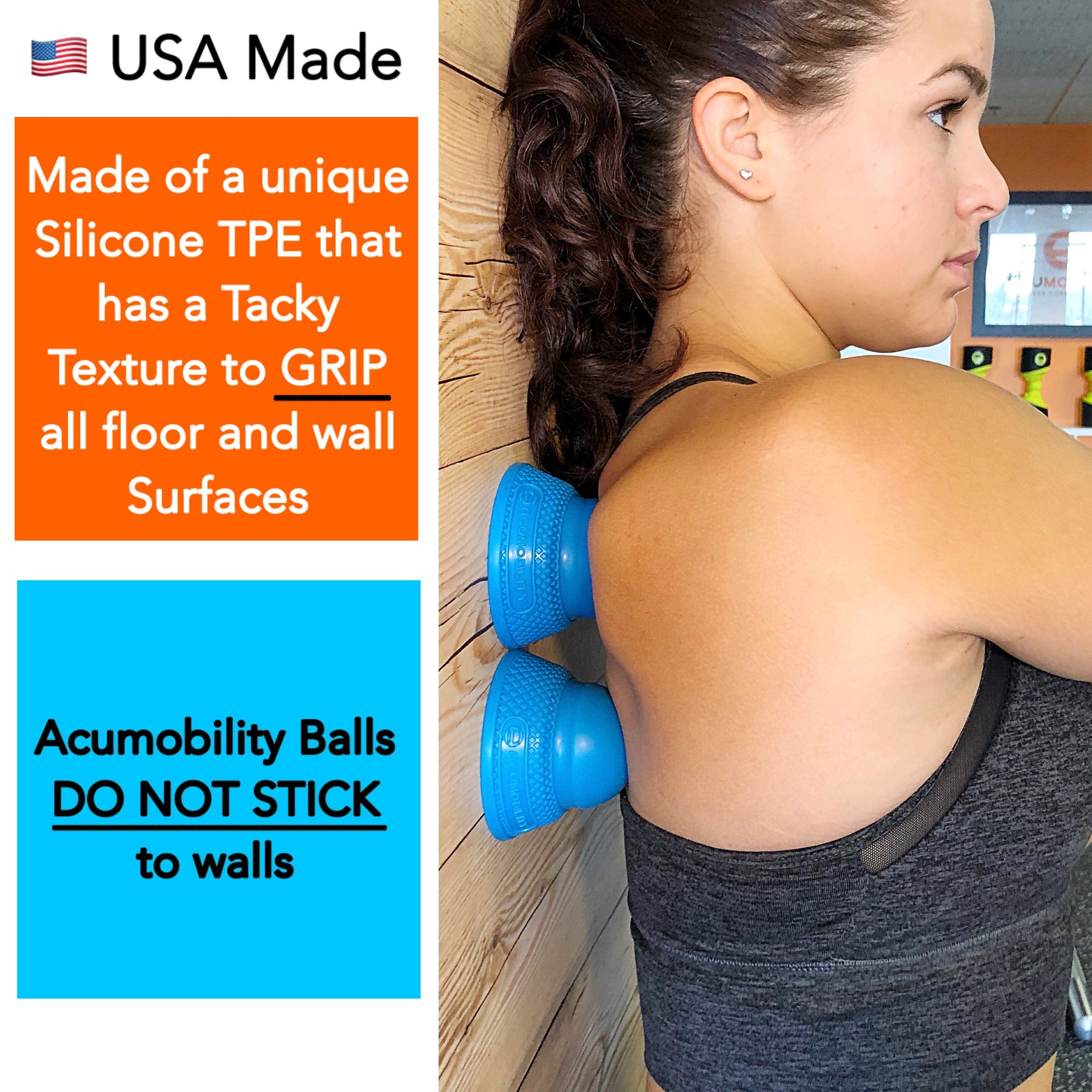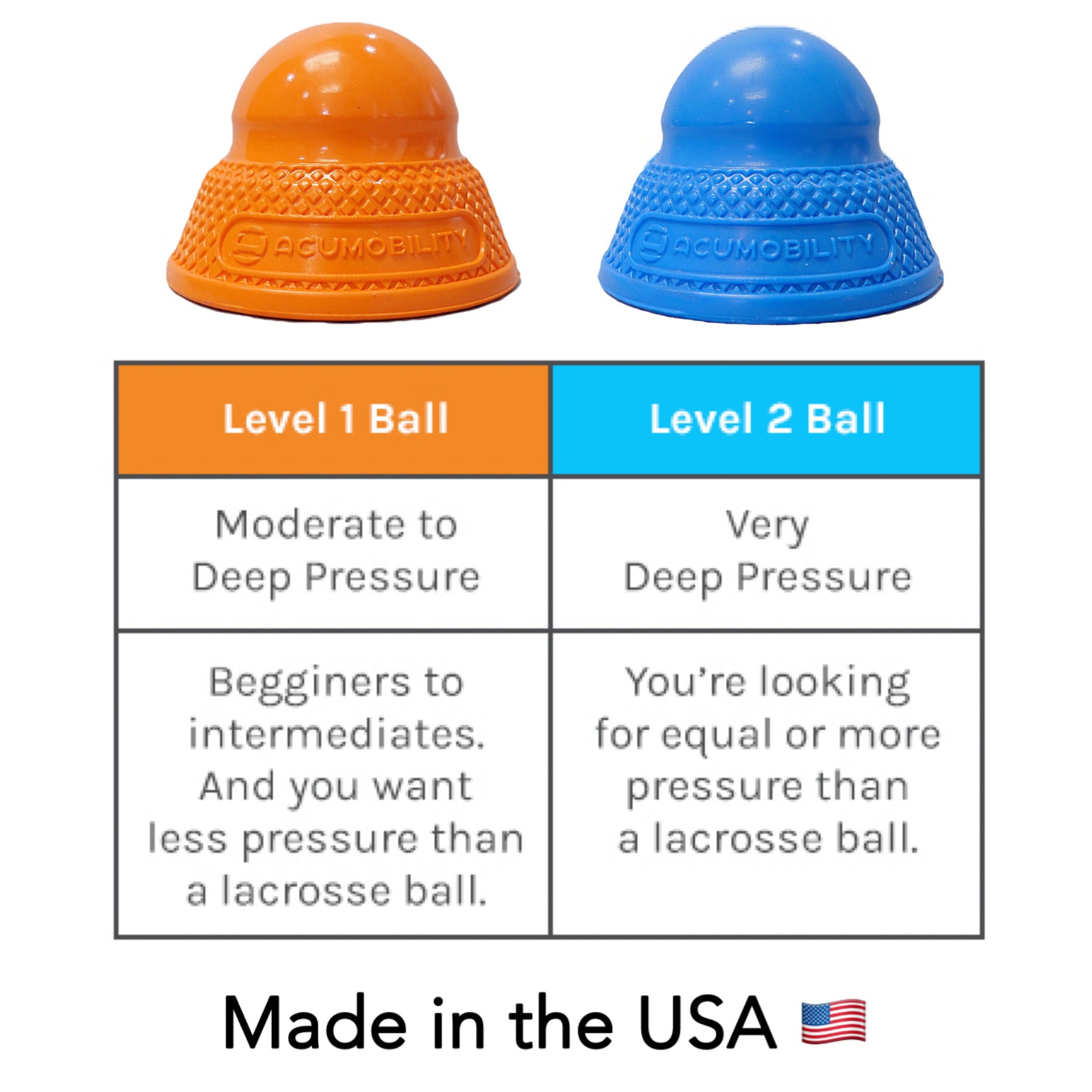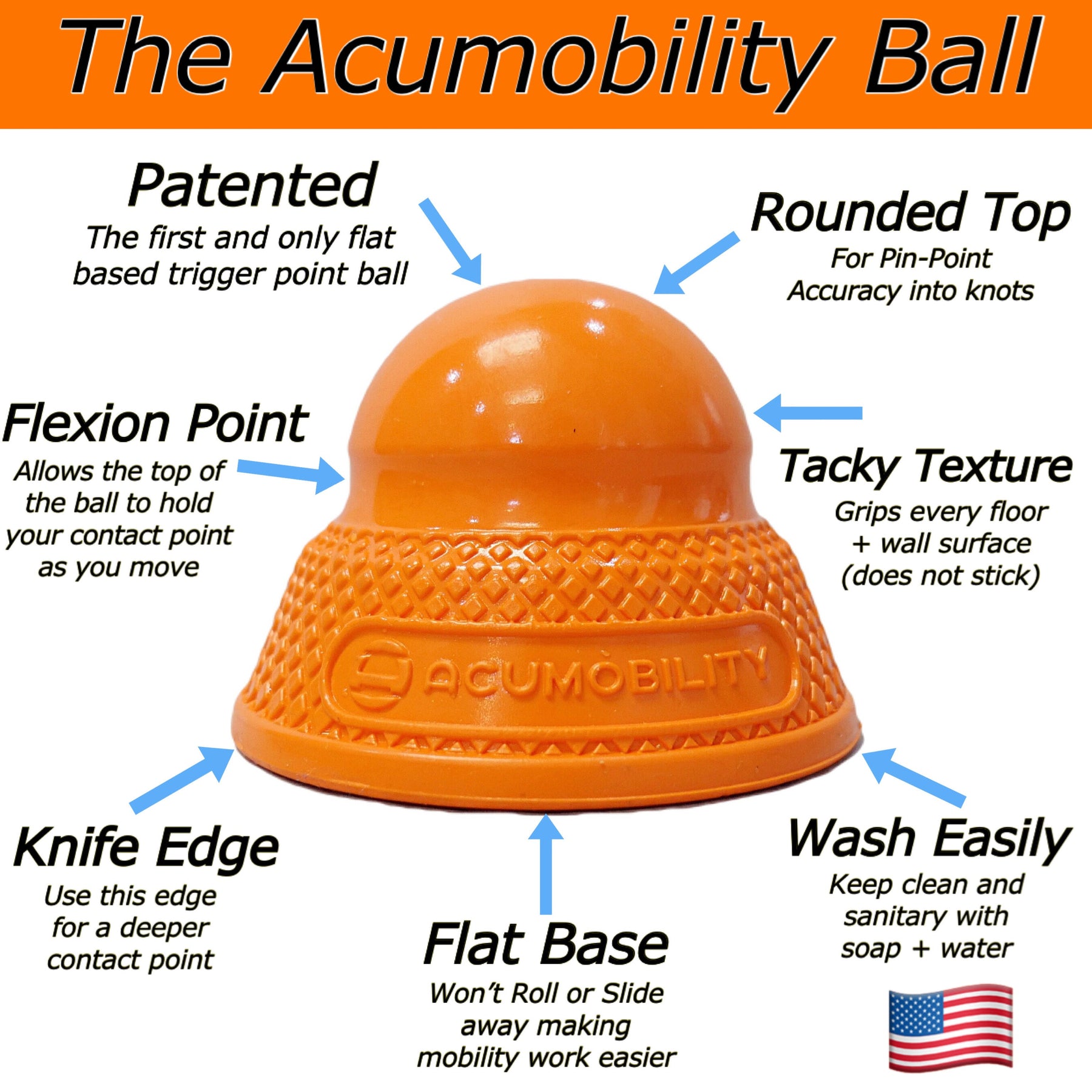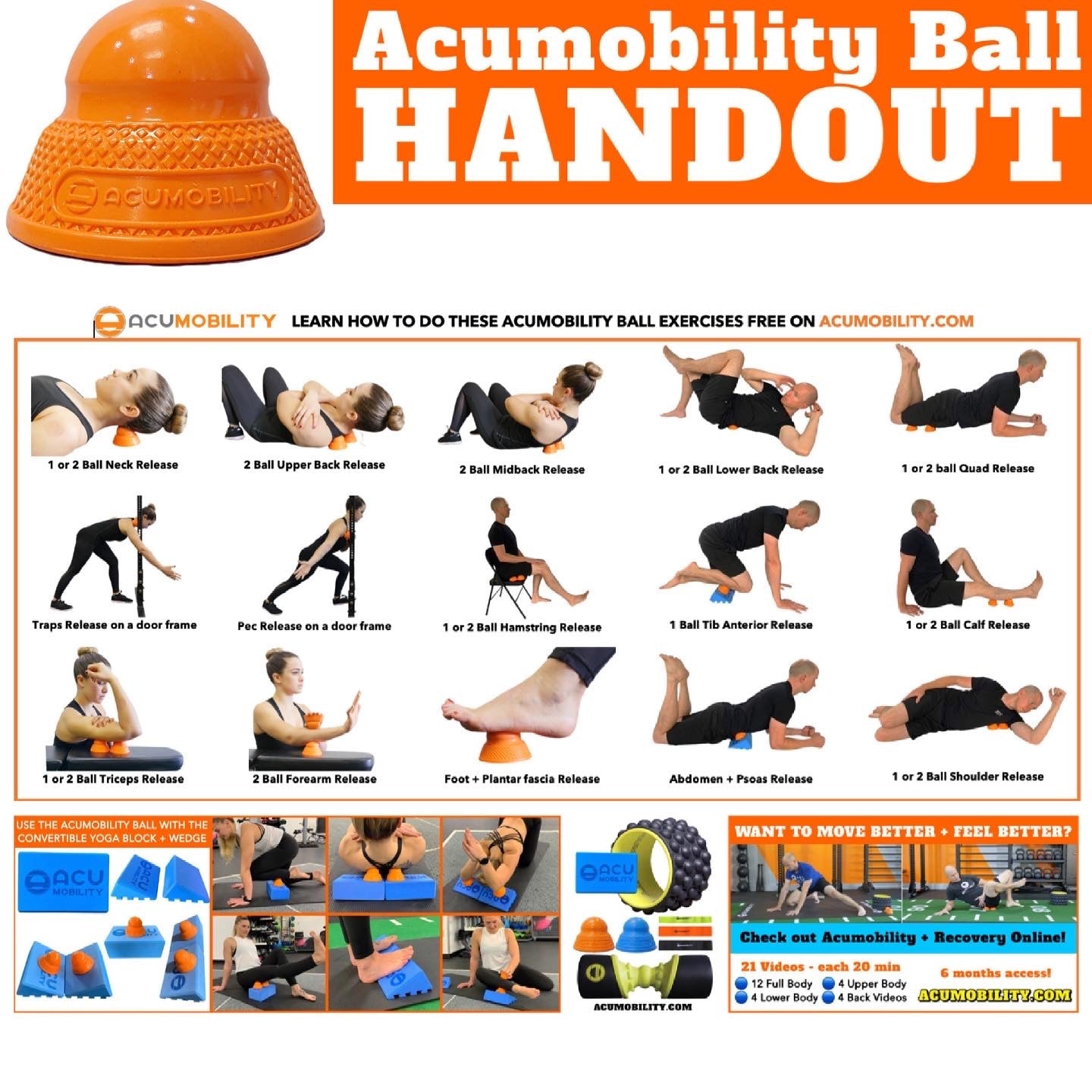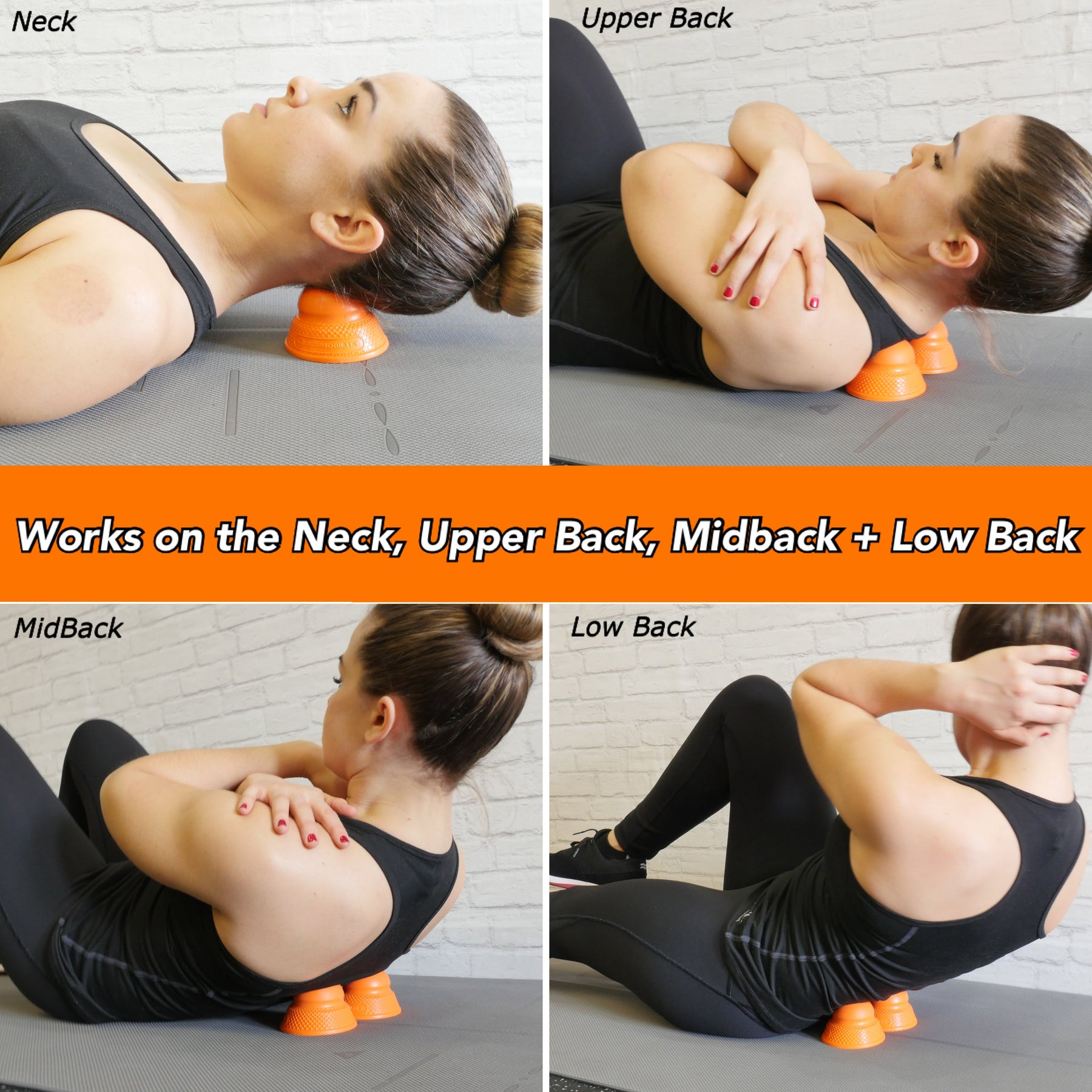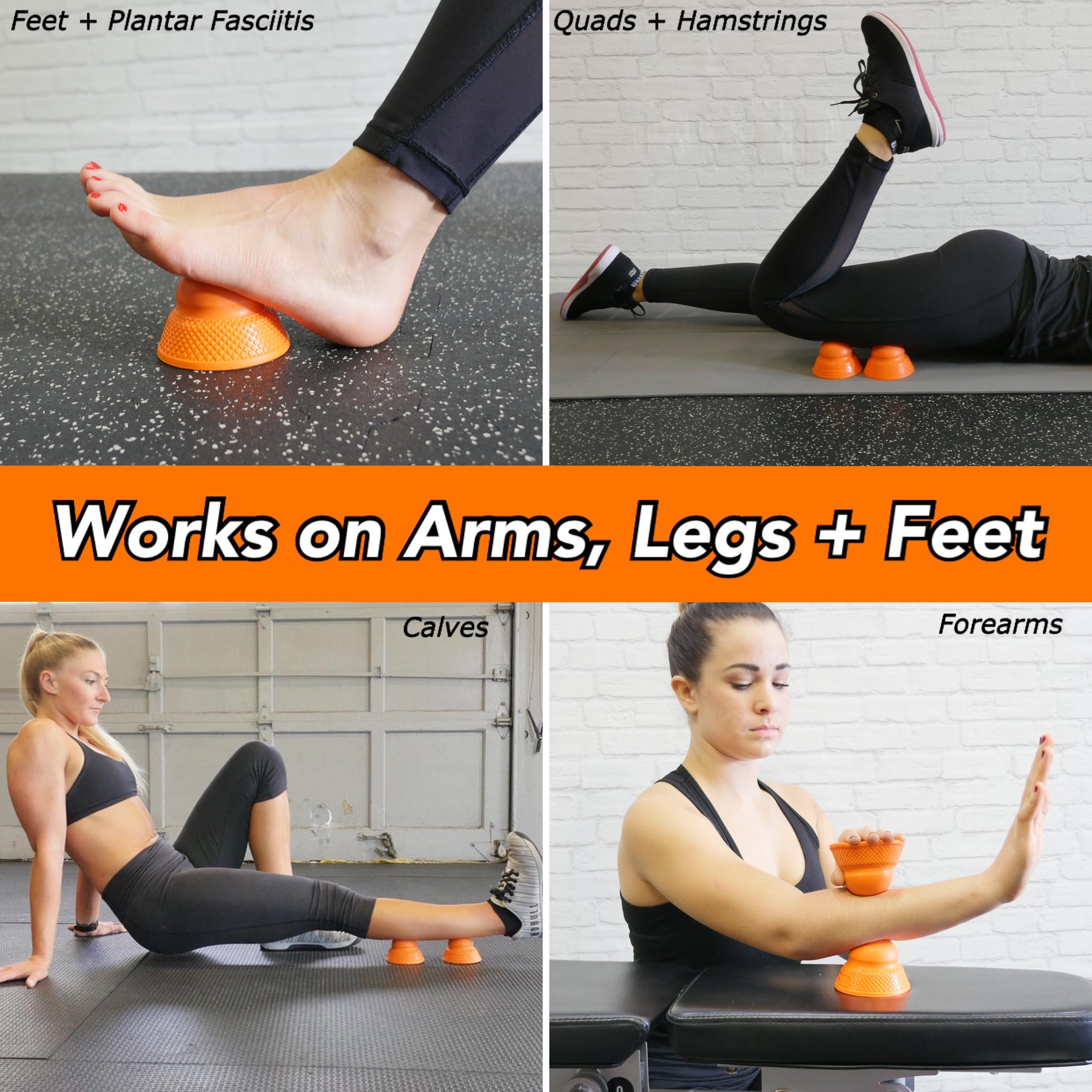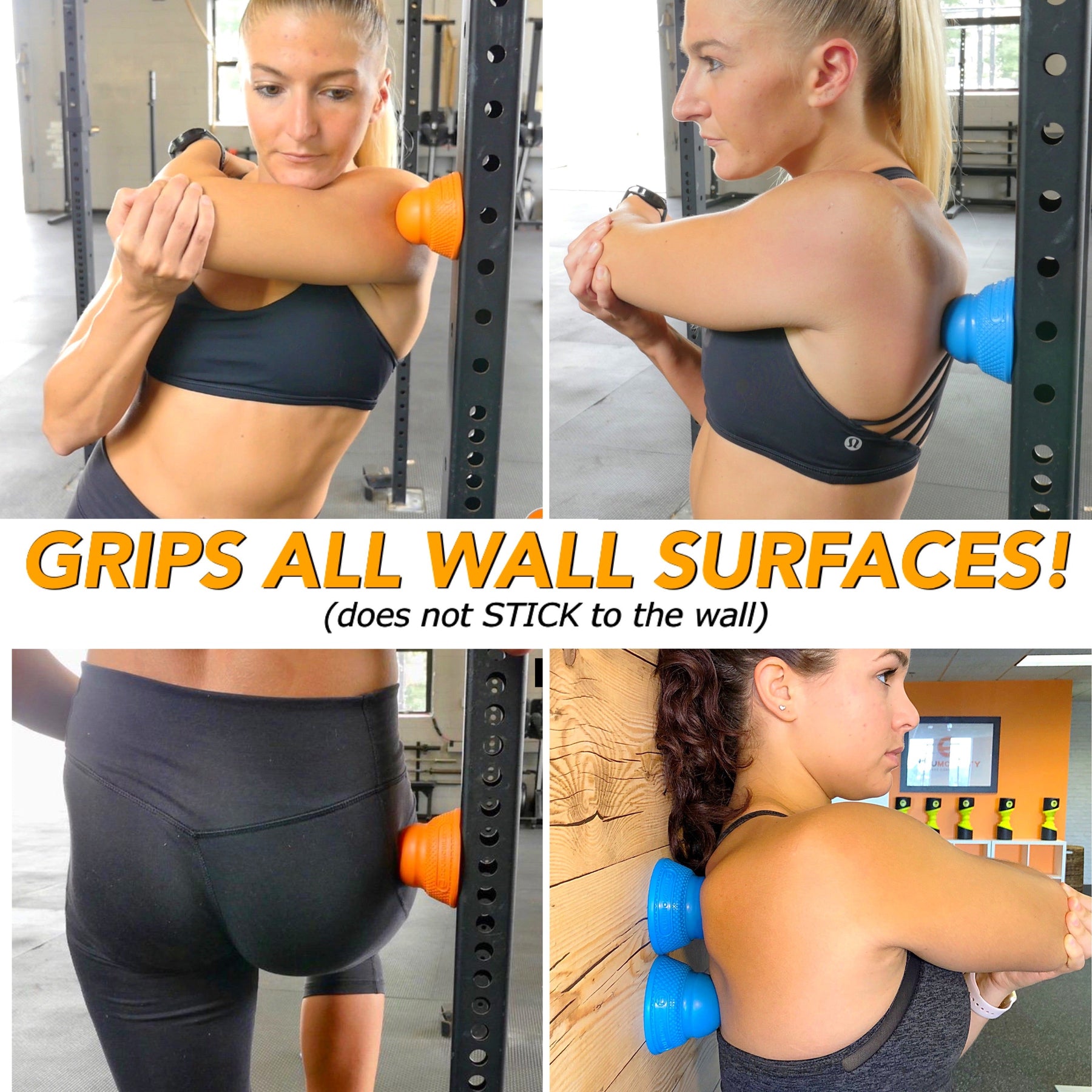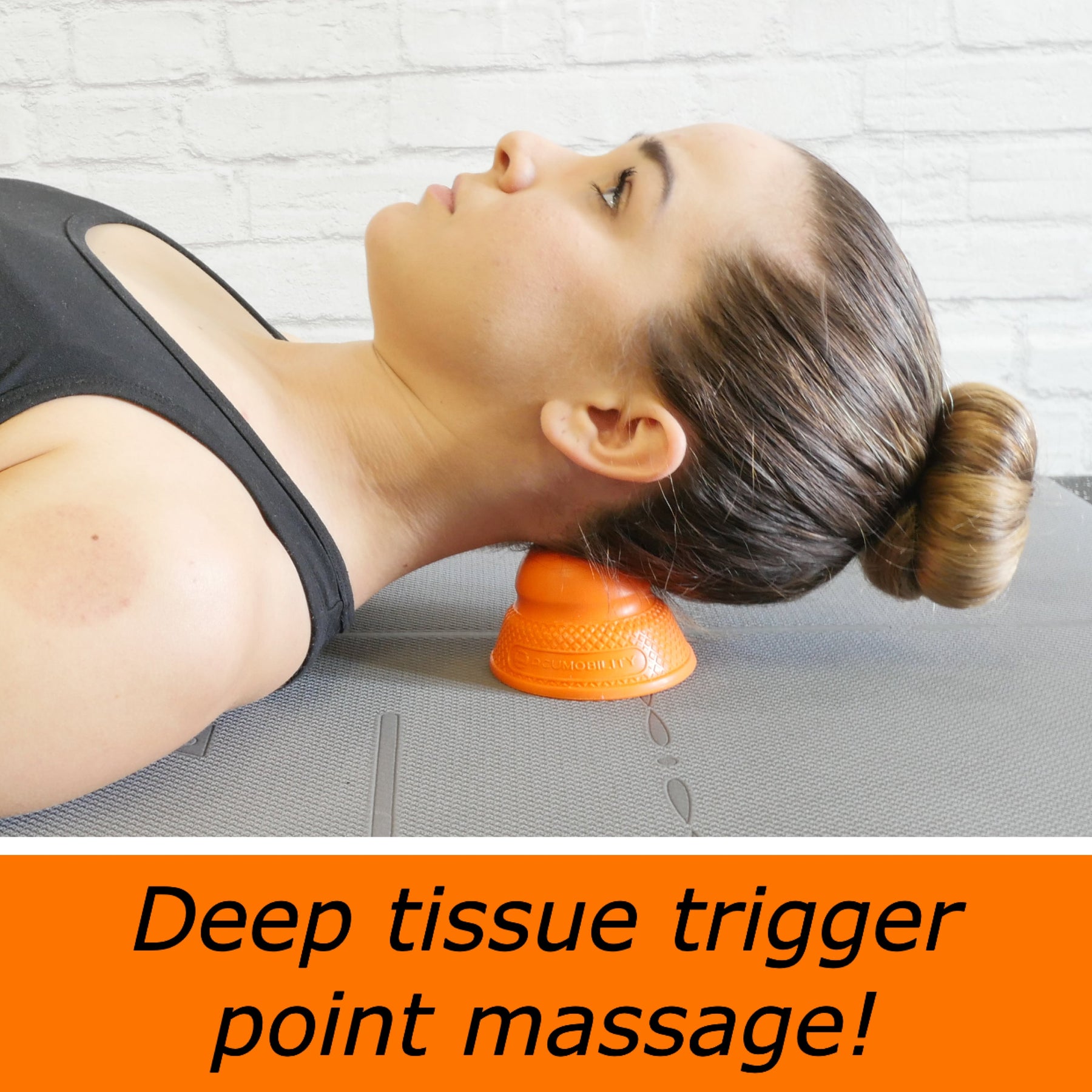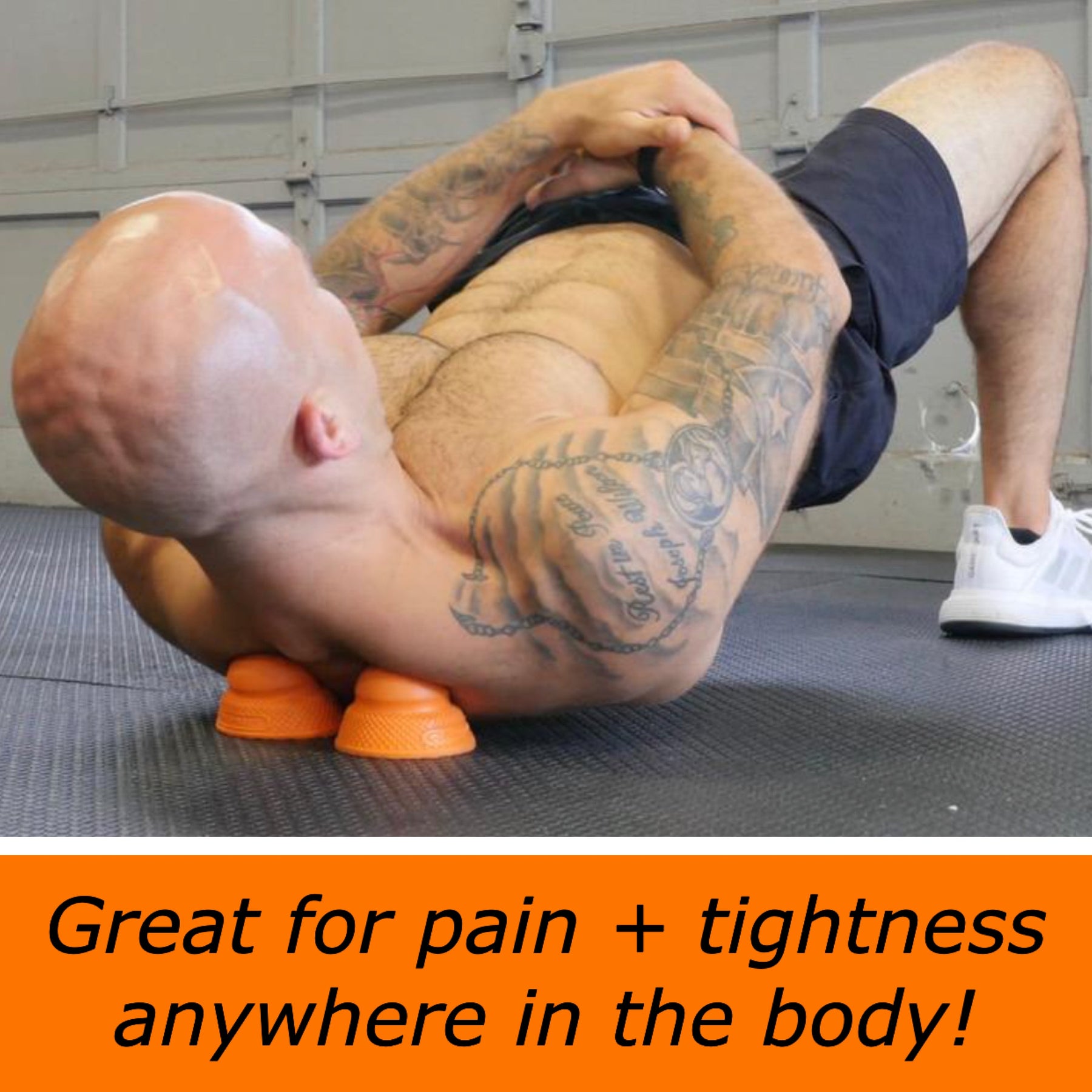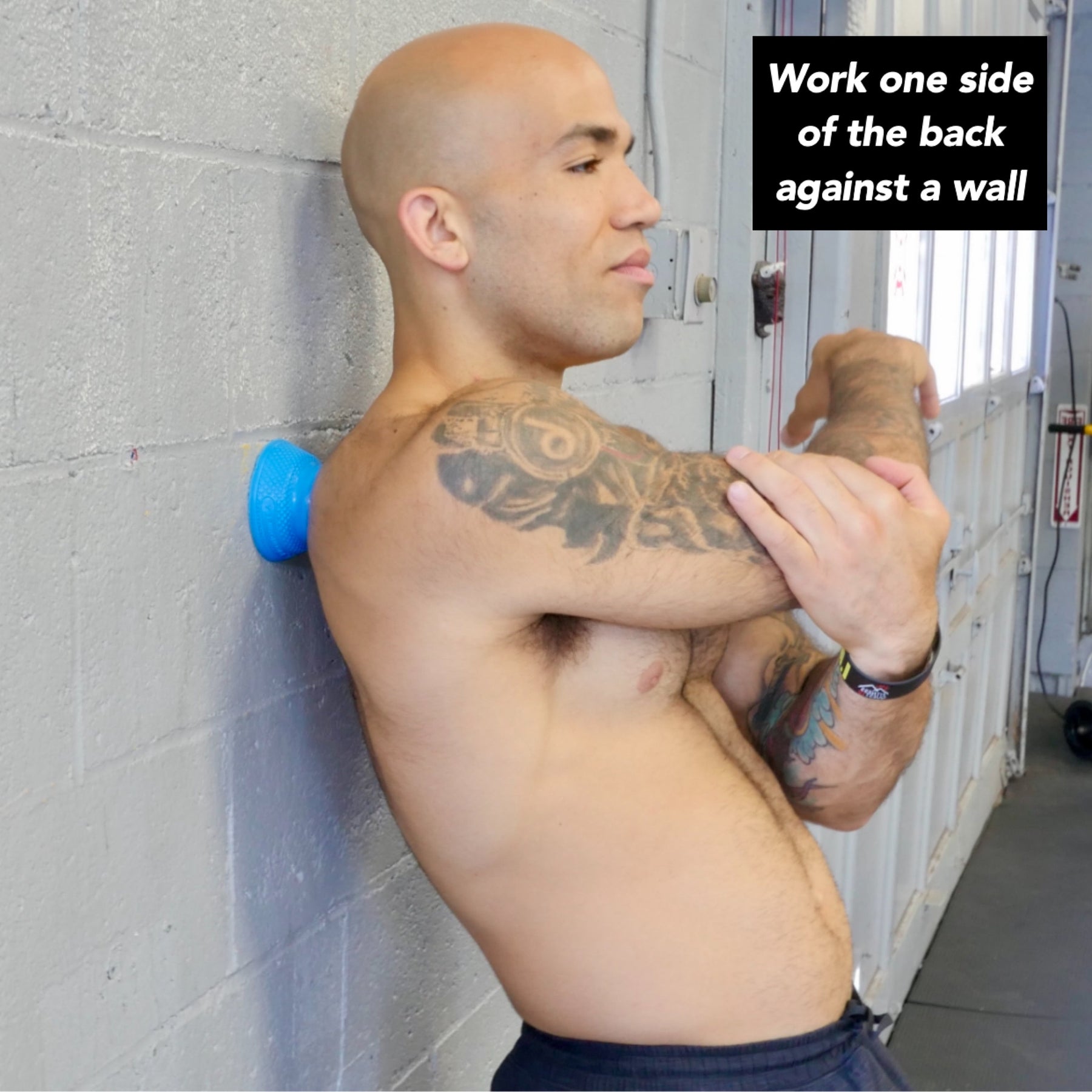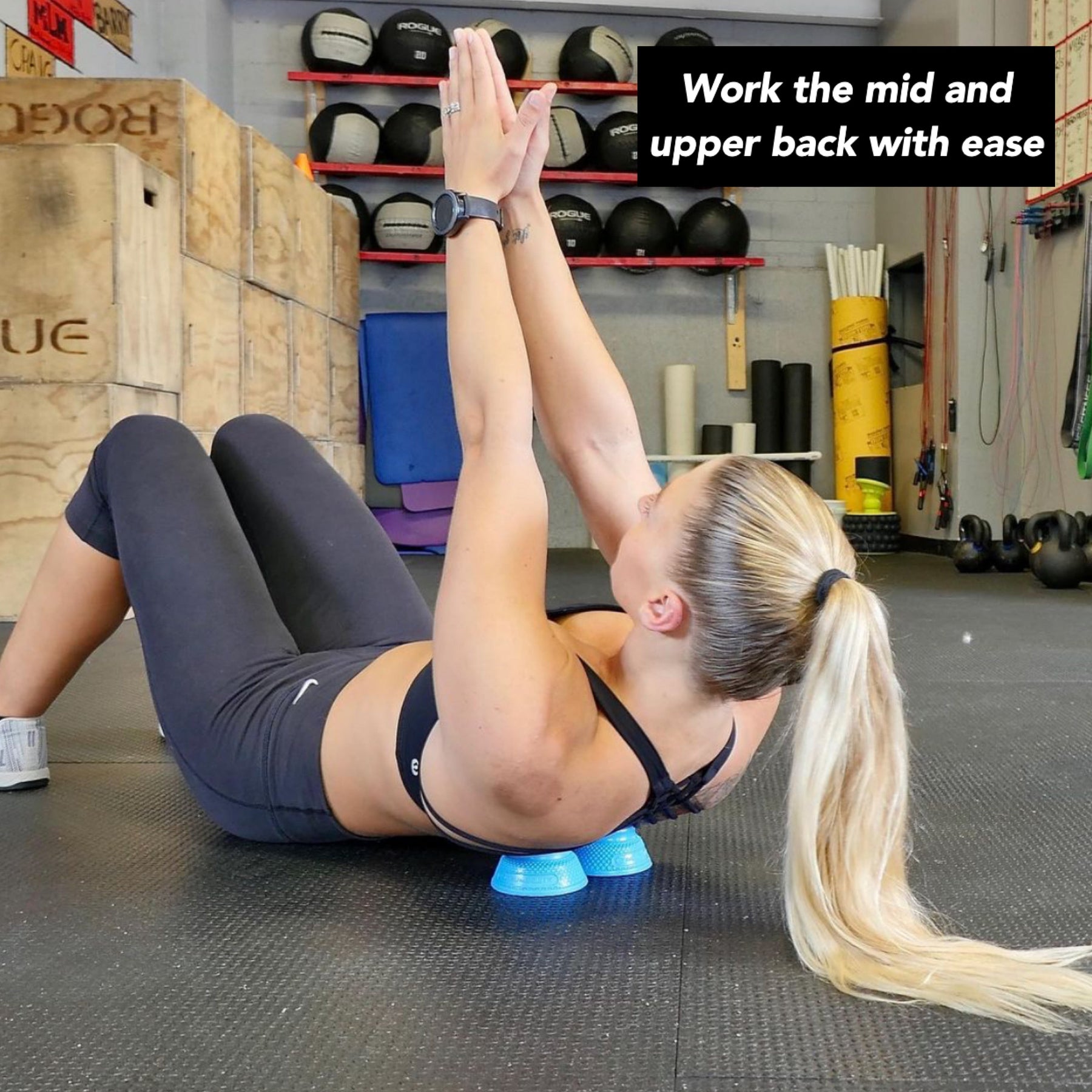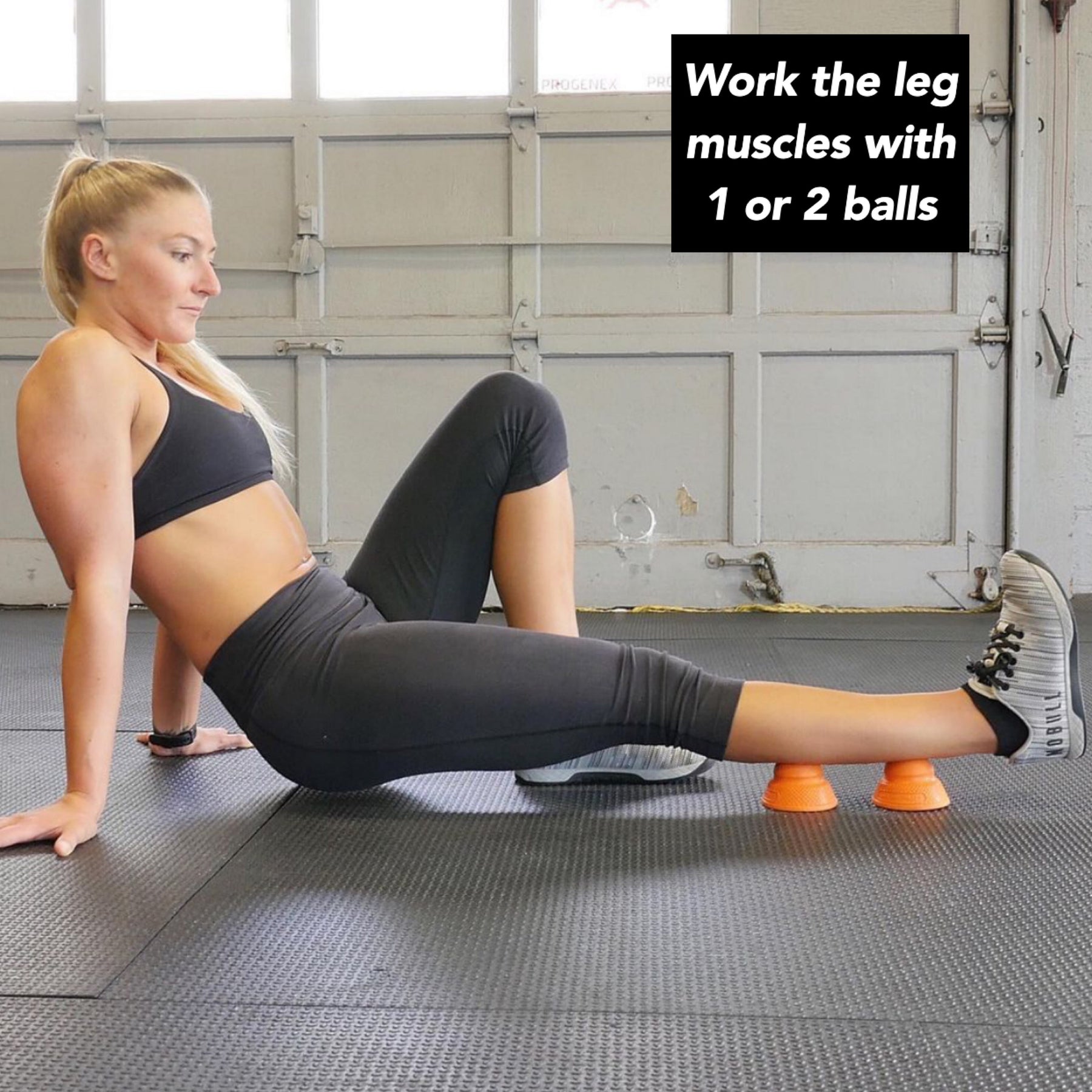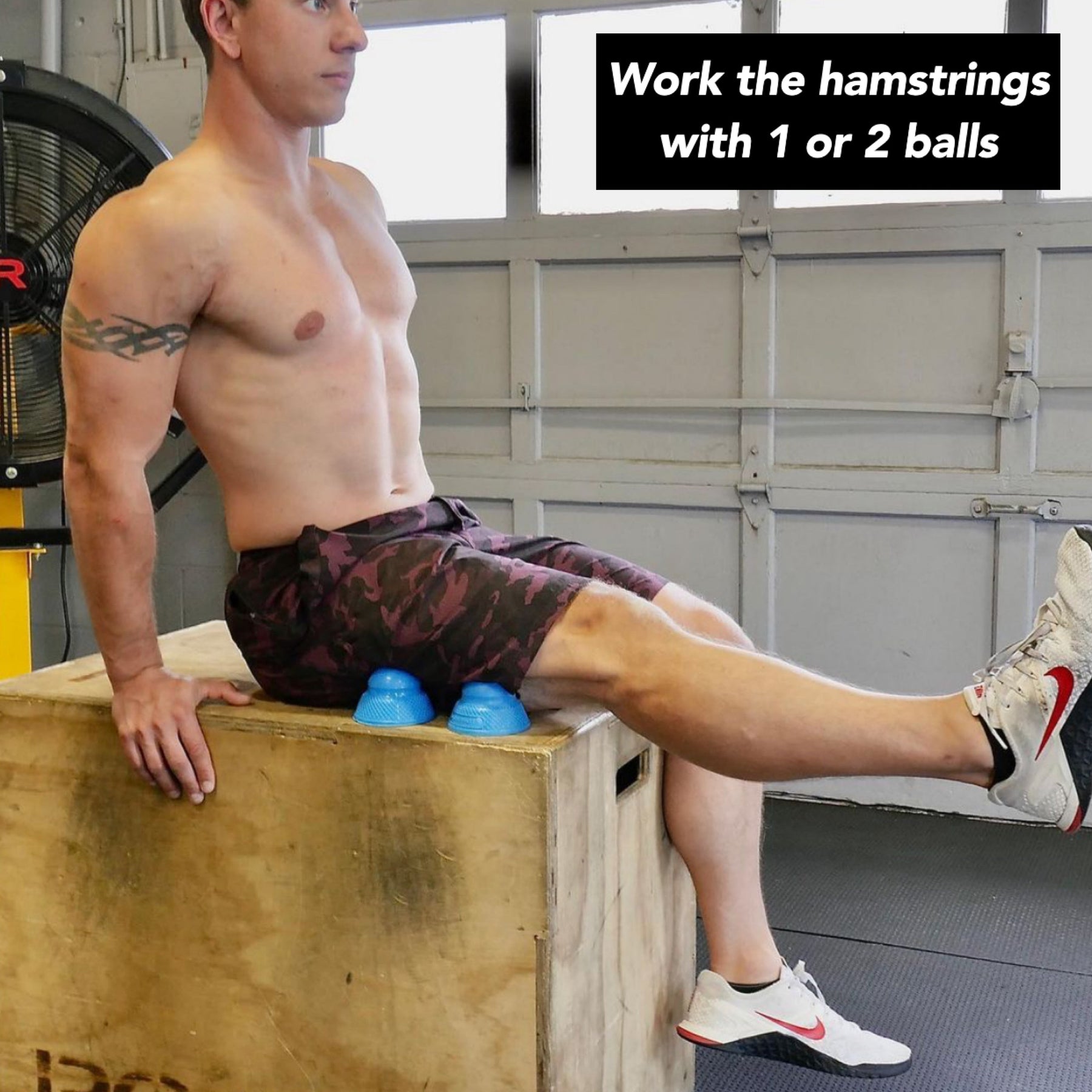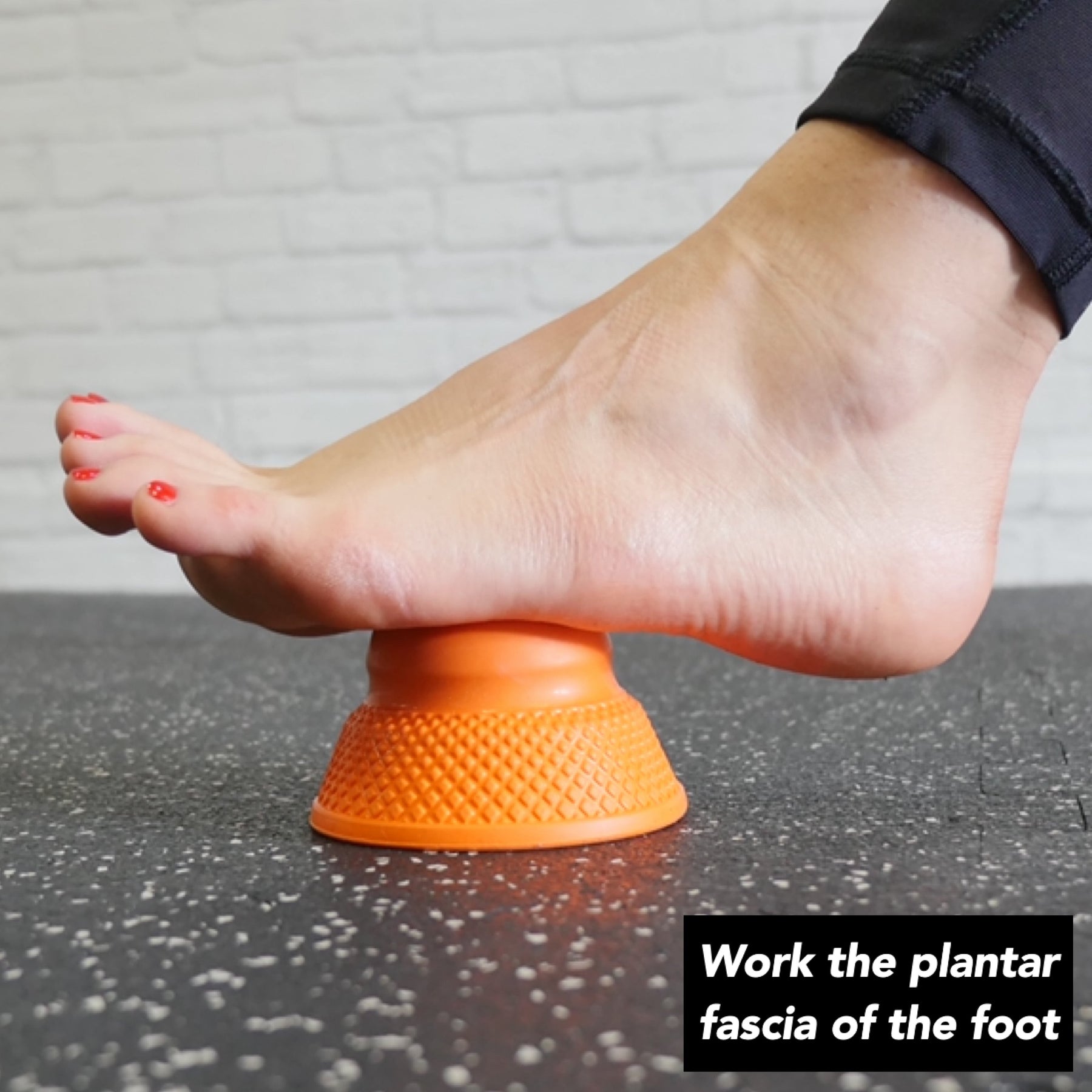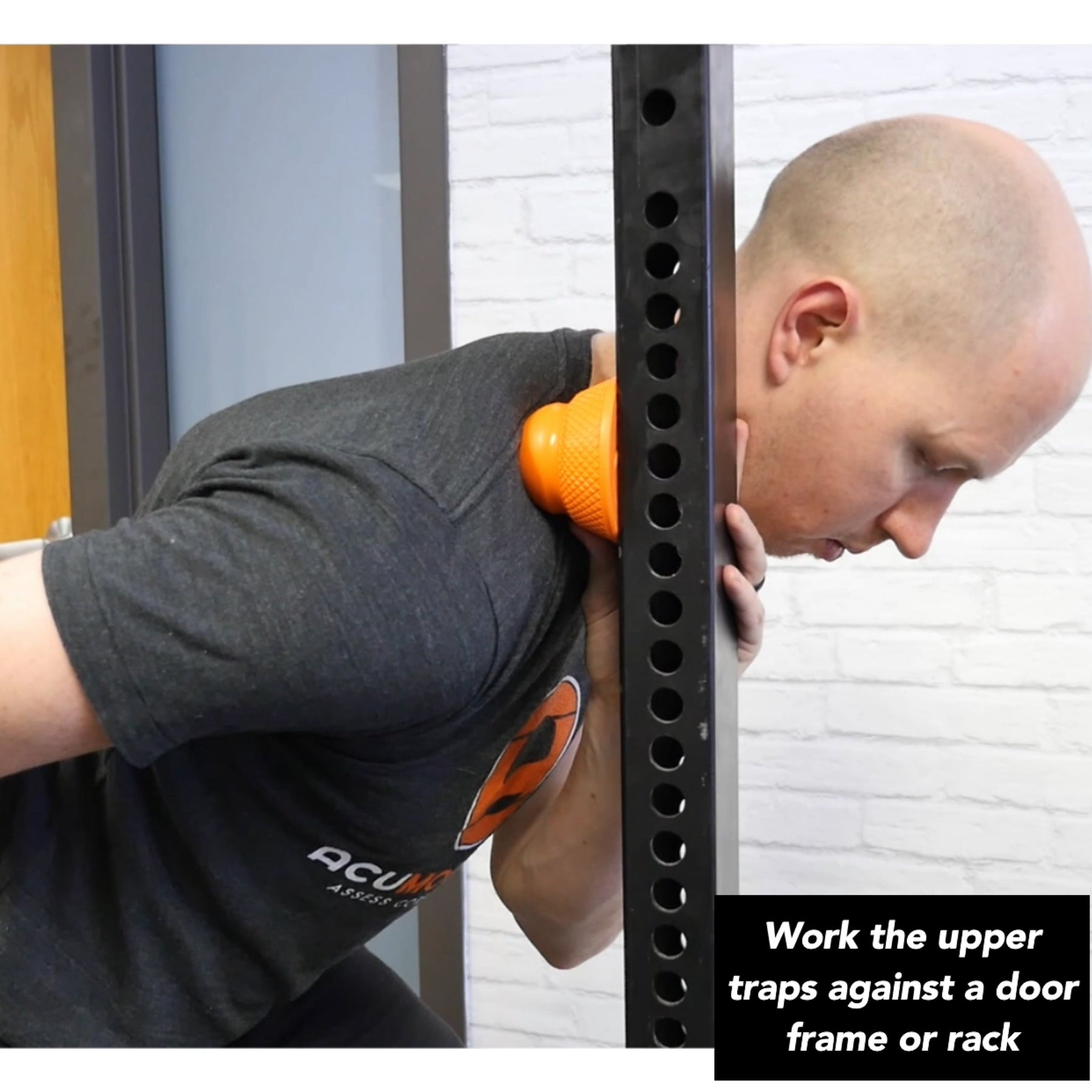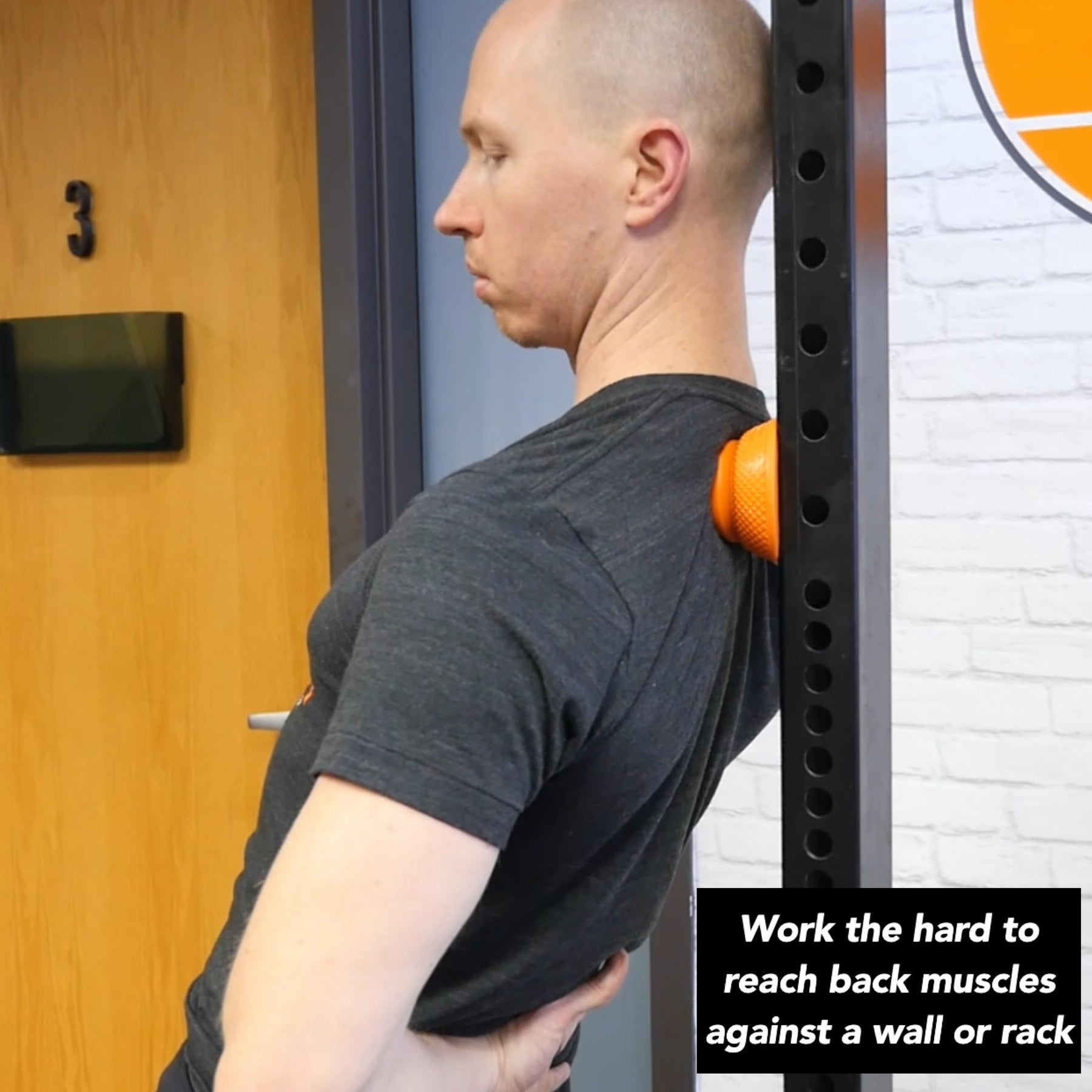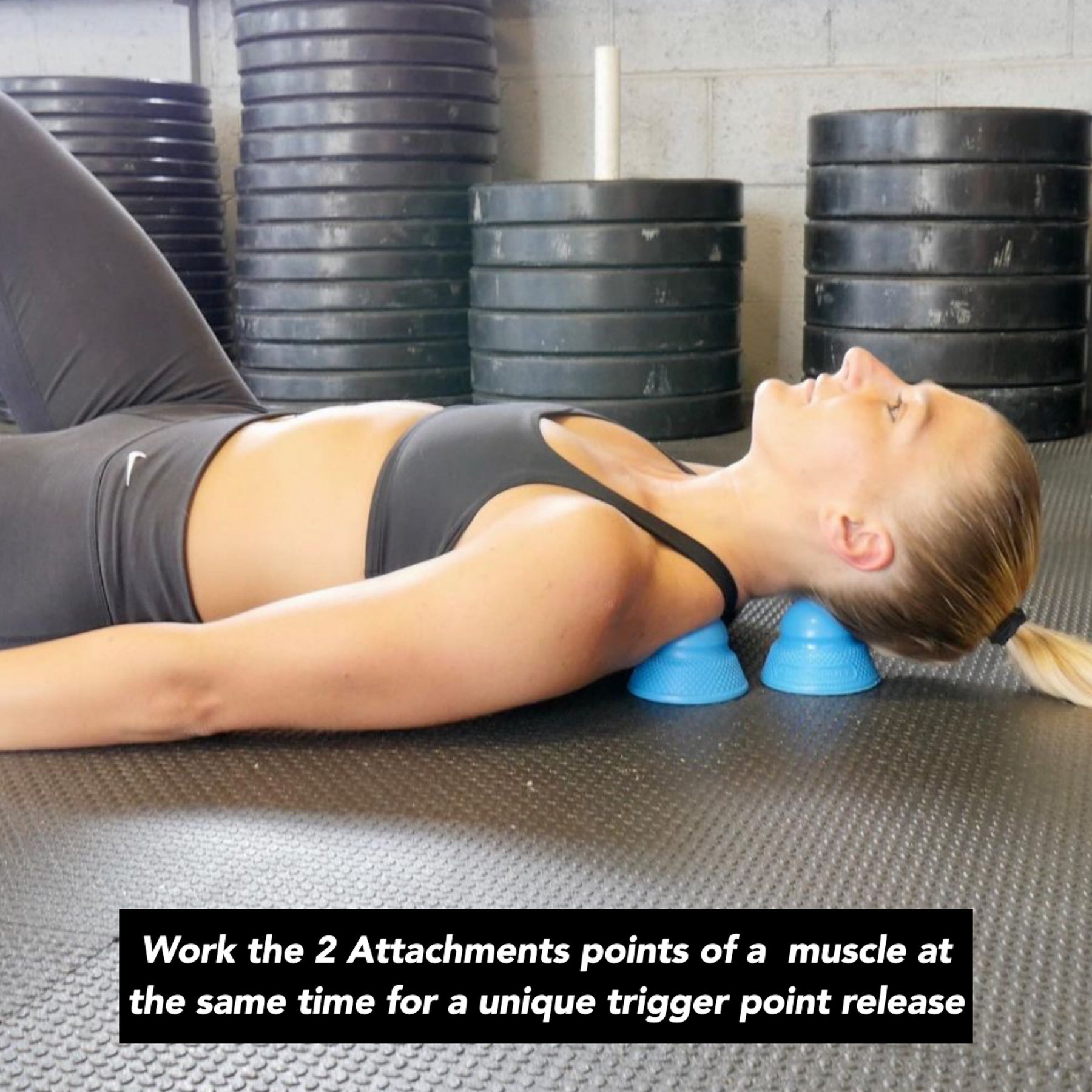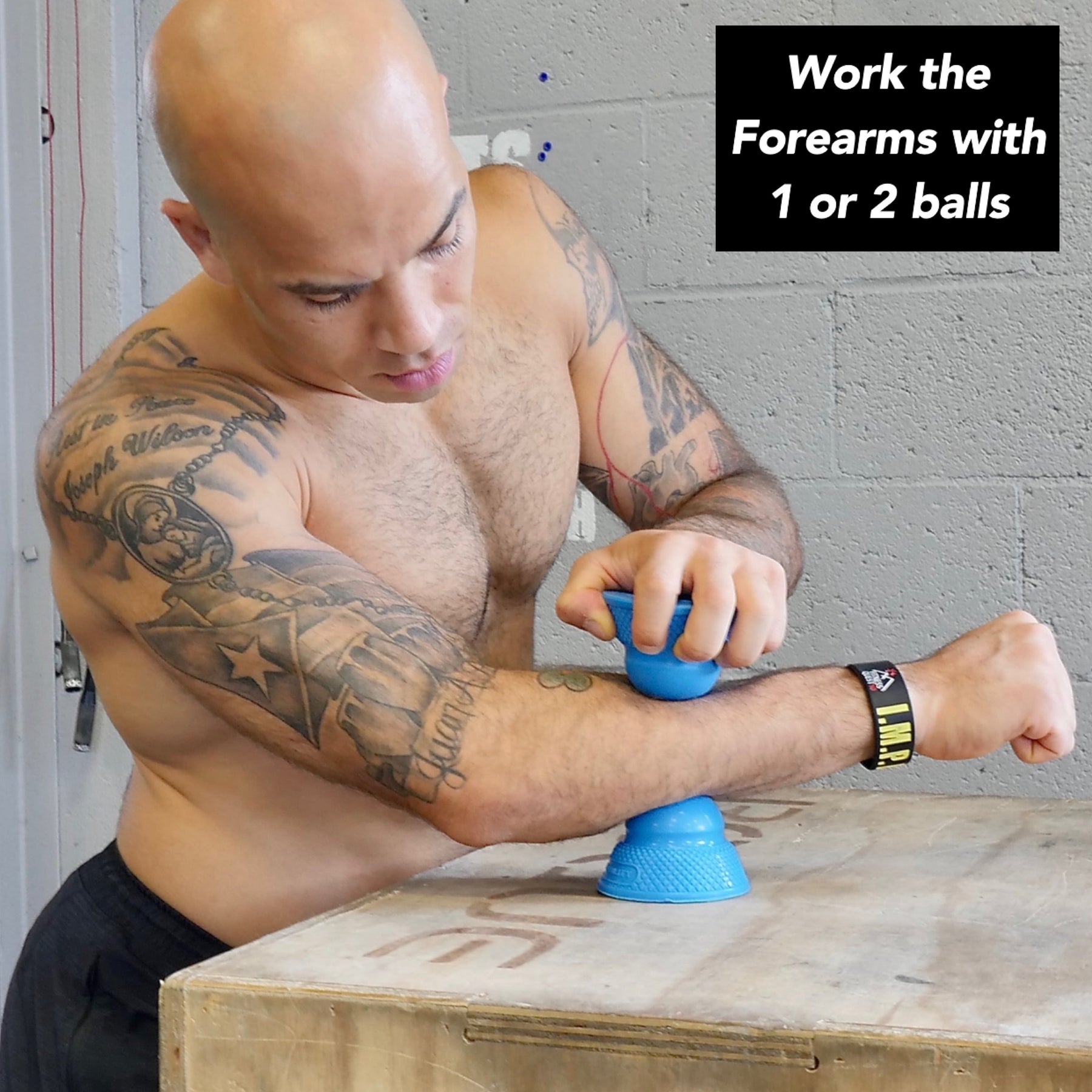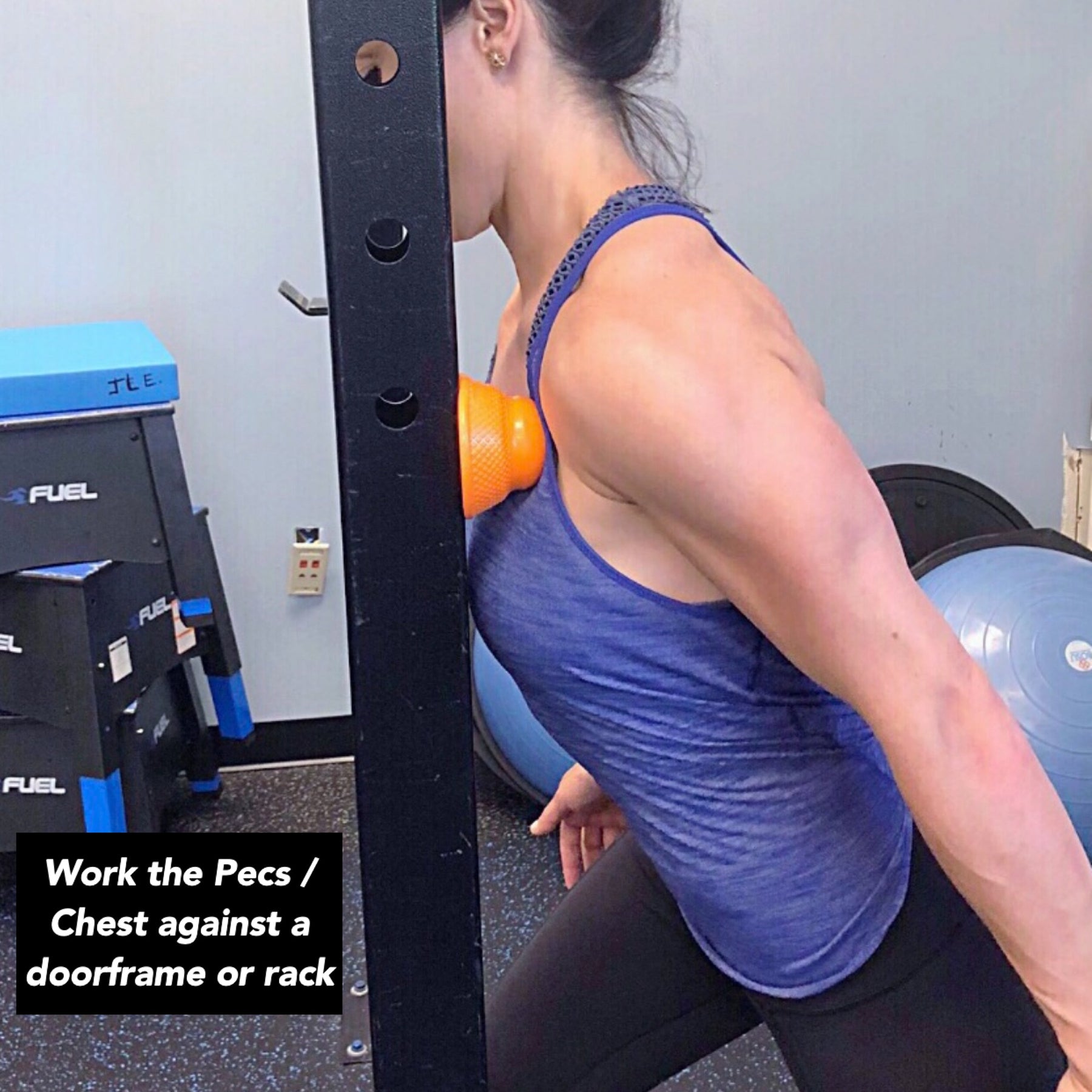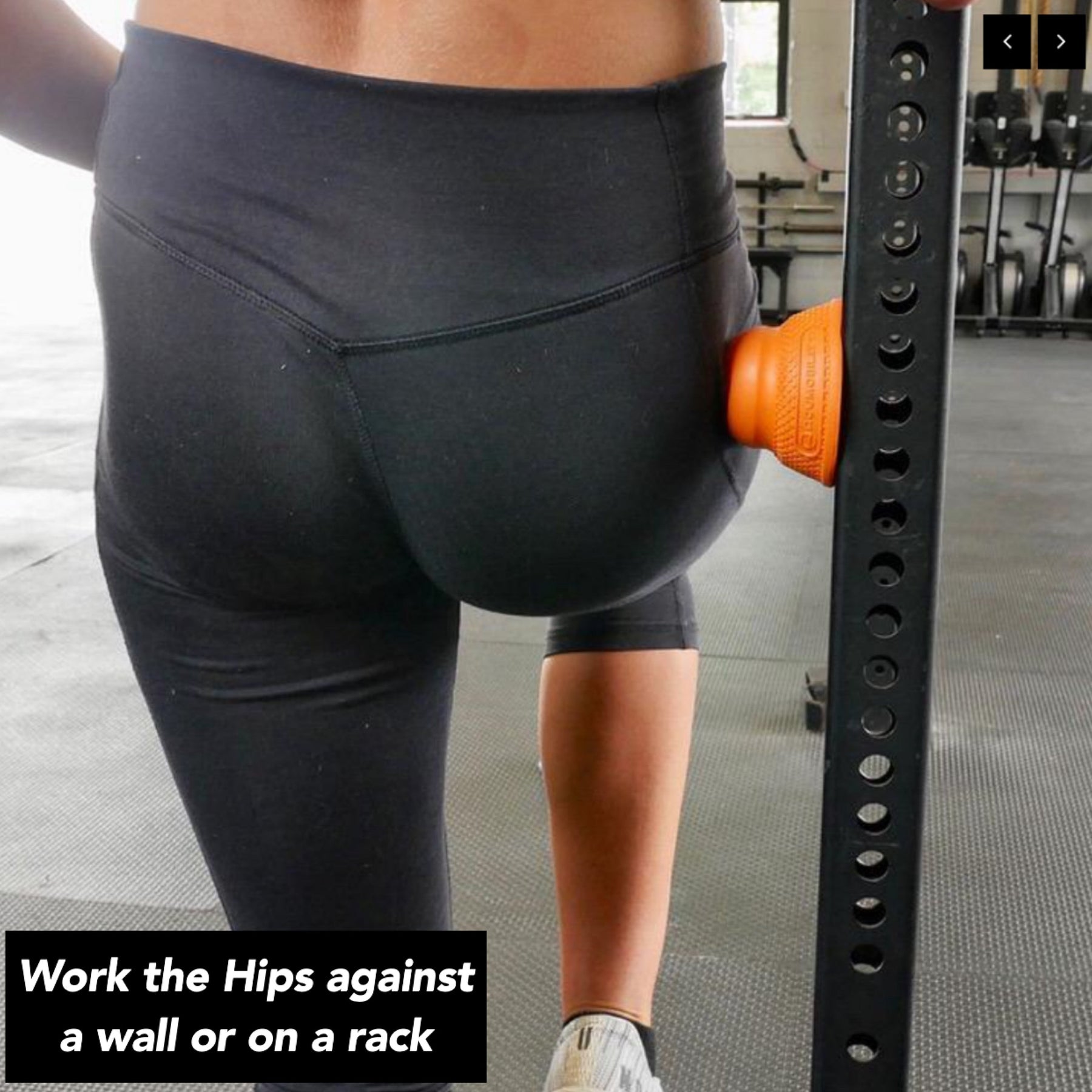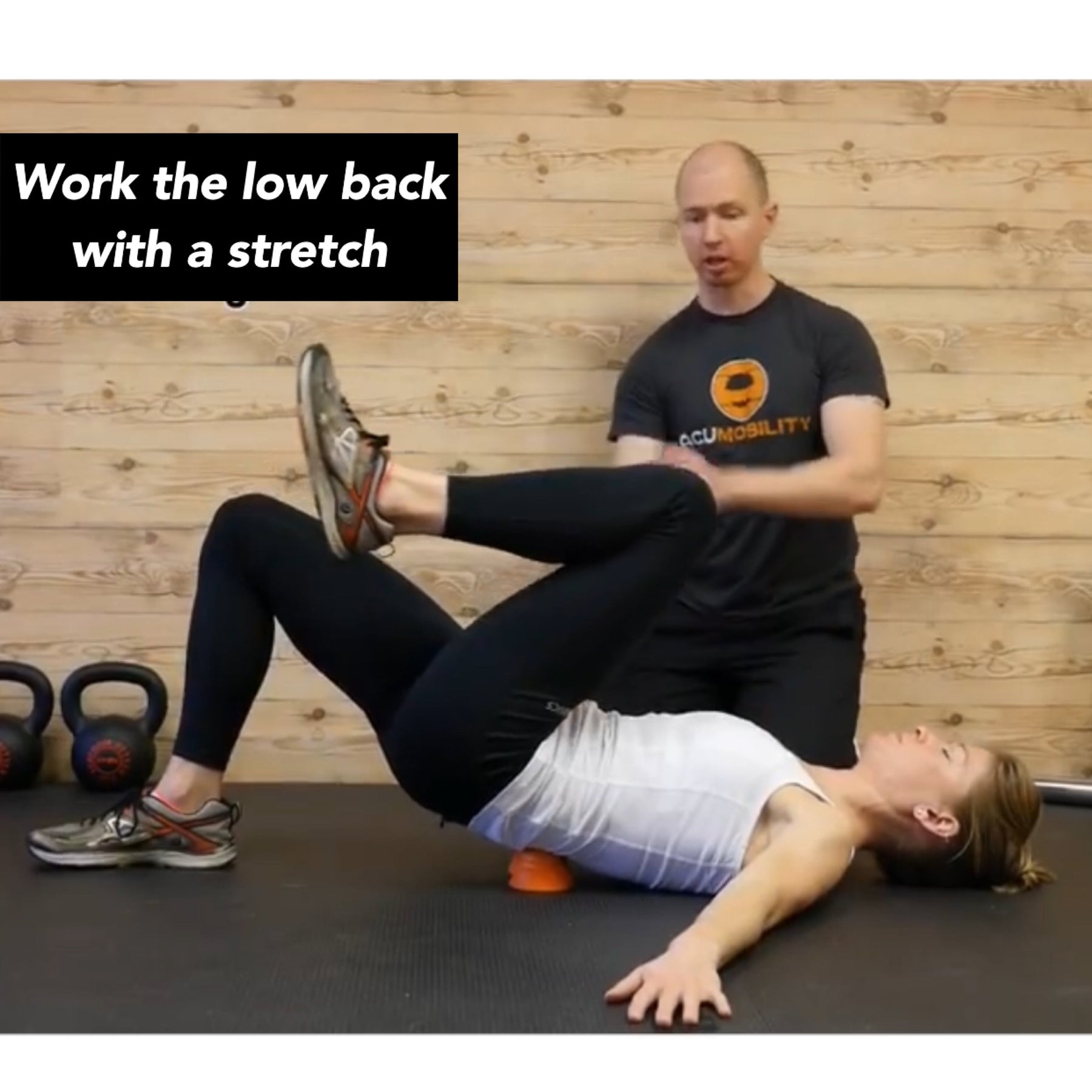 Wholesale - Acumobility Level 1 Ball - 4x 2-packs
FALL SALE ON NOW! Save Extra on all 8 packs of Acumobility Balls.
Our Patented Ball is The First + Only Flat Based Trigger Point Ball!
Includes 4 Level 1 Orange Balls 2-packs

Patented Product:  U.S. Patent No. 10,500,130

Made in the USA

Use both the rounded edge and knife edge for deep tissue work

The flat base keeps the ball from rolling or sliding away

Ball "GRIPS" and does not "STICK"

Works great against a wall or door frame

Works on all floor surfaces: wood, tile, rugs, carpets, vinyl etc.

Tacky Texture to give it a "grip" feature

Wash with soap and water

Has a very slight vanilla scent

Designed by a Chiropractor to be effective!
LEVEL 1 BALL= Perfect for beginners to intermediate.  Firmness is between a tennis ball and lacrosse ball
LEVEL 2 BALL = Great for those who are using a lacrosse ball and want similar pressure
Please note coupon codes cannot be applied to wholesale products
Free shipping on orders over $224
Printable Exercise Sheet:
https://cdn.shopify.com/s/files/1/0329/4045/8119/files/acumobility_ball_exercise_list.pdf?v=1605296239